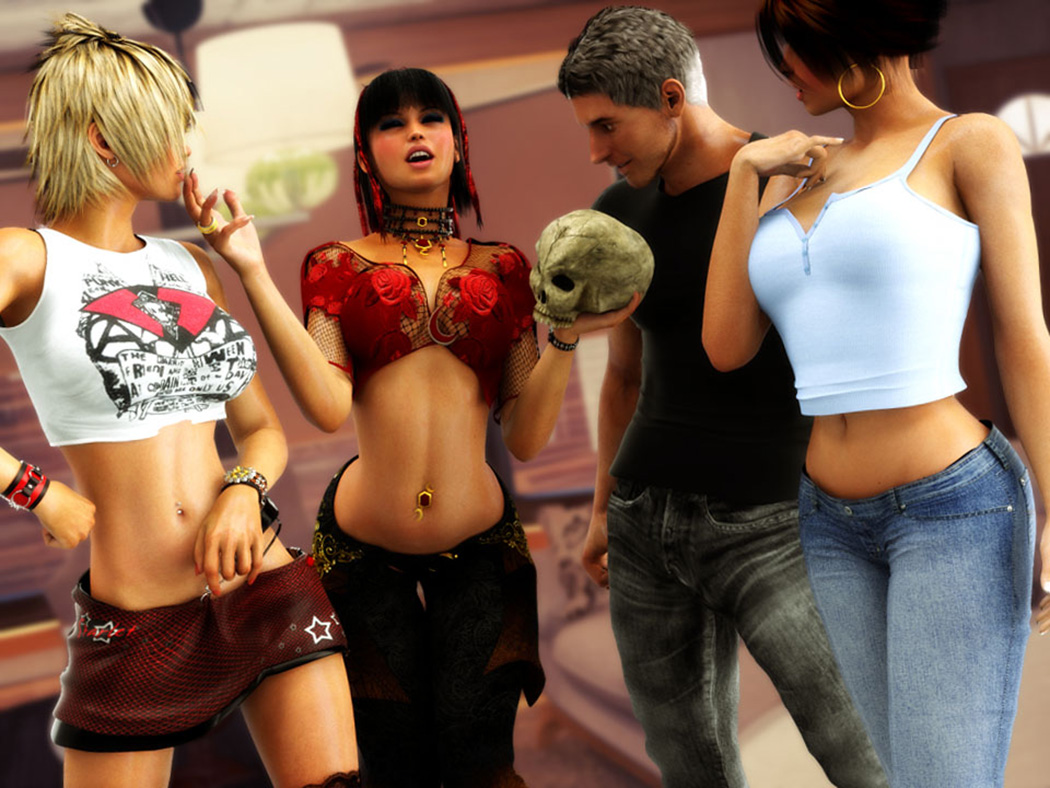 Sensual Haunting is ready
March 1, 2015
Proud to announce that we've published Sensual Haunting today.
Because of a job related relocation, a small family of three recently settled into their new abode… A home that had been vacant for some time. It wasn't long after their arrival in the new place that they heard a knock on the door.Standing there was a young woman – she gave the new homeowners an ominous warning: This place is haunted, that is why it has been vacant for so long. Of course they didn't believe her. At least not at first…When they went to bed that first evening, the youngest of the women in the home dreamed of what was to come, while the oldest pondered what had been. She was missing her husband's passion and was trying to remember how he used to satisfy her in bed… Their sexual frustration was almost tangible.
It gathered and fed the spirit that slept dormant in the household, giving him a sliver of power to feast upon. It was that power that awakened you, Sammy Granville from your slumber and gave you new ethereal life. You were weaker than you had last been, but you could feel the potency of the sexual frustration calling to you. It promised pleasure and temptation if you could alleviate it.
In Sensual Haunting you play the role of a ghost who possesses the house and messes with the lives of its inhabitants. Your job is to seduce the girls living there – the frustrated hot wife looking to rekindle her desire, her teenage daughter with her own unique problems, the daughter's new best friend (hiding an interesting secret) or the wife's slutty sister who has lusted after her sister's husband from the first moment she saw him.
As you may guess – this isn't a regular loving family. Every person in the house has their own agenda, desires and secrets which you'll need to discover thanks to your powers.
It's up to you to help the family find peace of mind and empower the love in their relationships making everybody happy or… you can play the role of the evil spirit, complicating everything in their lives, provoking drama and breaking the bonds connecting them.