LWS – forbidden fruit is ready!
February 19, 2016
I'm proud to announce that today we've released an expansion to Living with Serena called Forbidden fruit.
The whole concept for this expansion was provided by one of our fan calling himself "Oni". Oni was not only able to provide me with fresh ideas but also with detailed description of presented scenes and interesting mechanics for interactions. So thank you for that Oni – I'm sure we gonna see more of your ideas in our future games.
About the expansion – it's the biggest one we've ever created.
> 2 NEW THRILLING STORY LINES WITH MELISSA AND LORENA
> NEW SERENA'S FANTASY – HAVING A THREESOME
> EXPANDED STORY LINE WITH NICOLE
> SEXY MODIFICATIONS TO EXISTING EVENTS
When you came back home, drunk again, she warned you for the last time. Right now, your relationship with your fiancée, Serena, is on the verge of a break-up and you have finally realized that you have some personal problems that you need to solve in order to keep her in your life.
Play as julian and try to regain serena's trust: prove to her that your love, tested by your current crisis, is even stronger than before, and bring your relationship to a new level. or, maybe…
Don't do that. Forget about her and focus on the other alluring girls that you could meet in this city: the lovely Melissa, Serena's assistant, or the provocative Lorena, who works as a clerk in the local shop.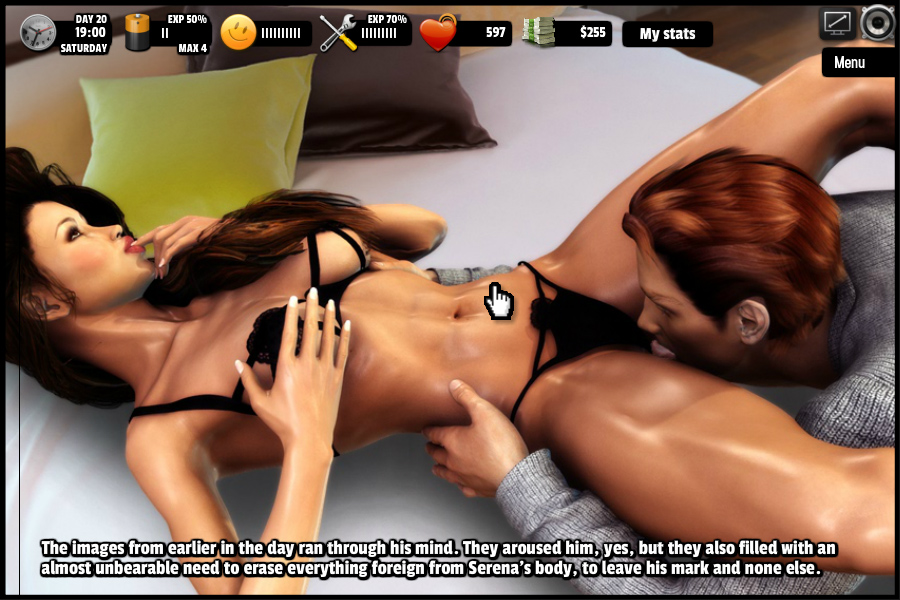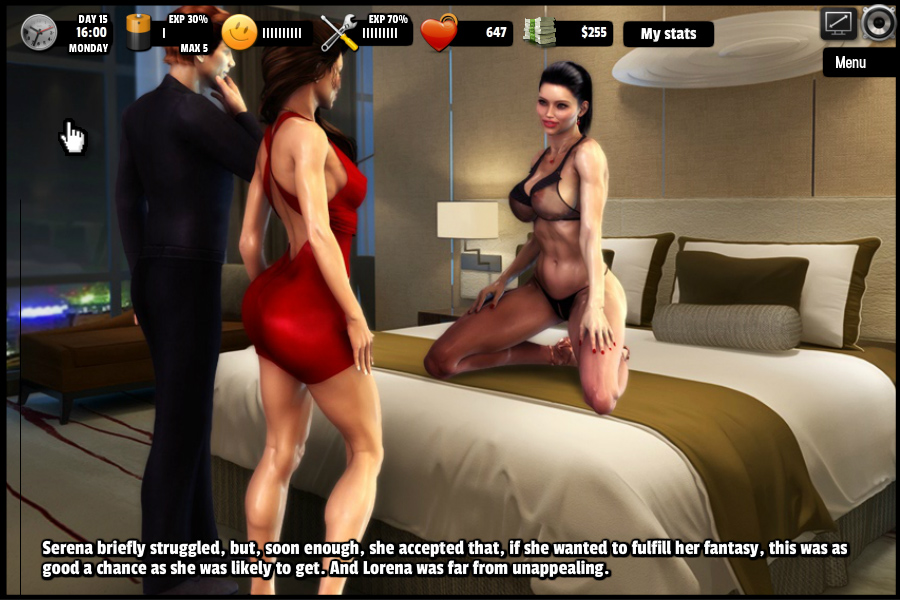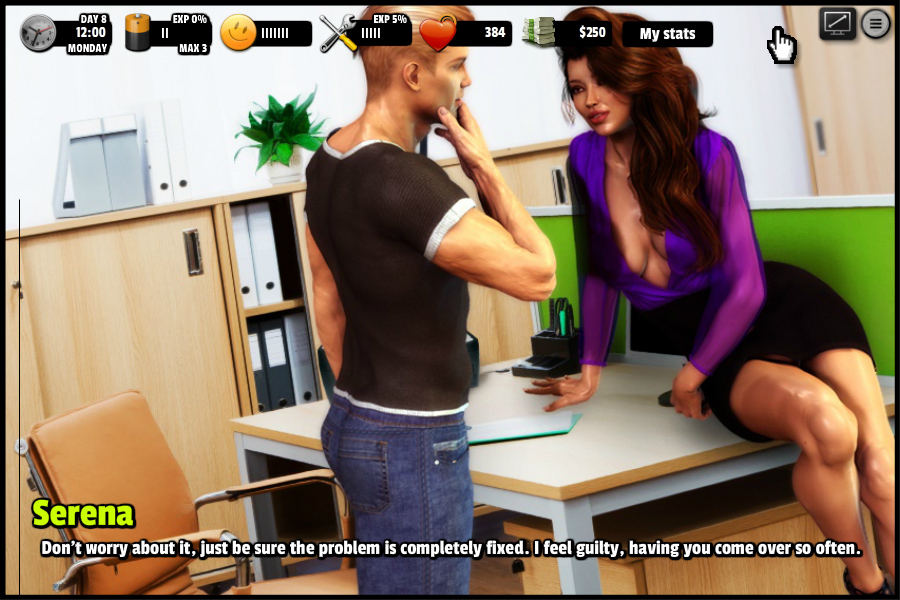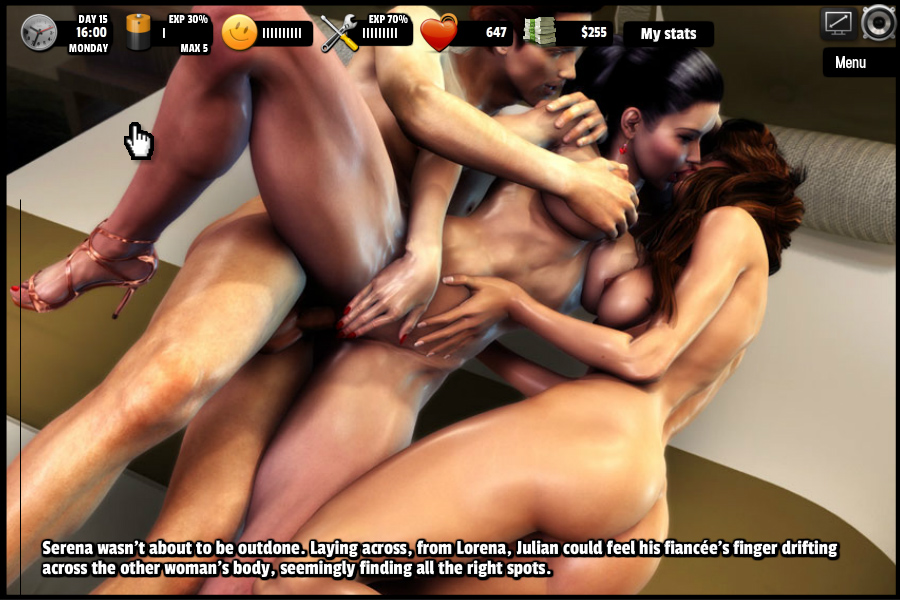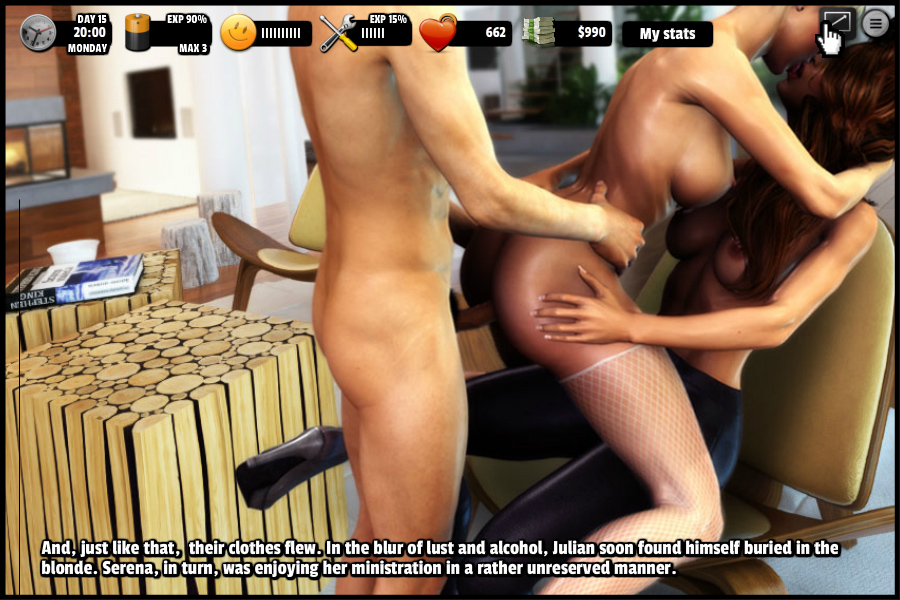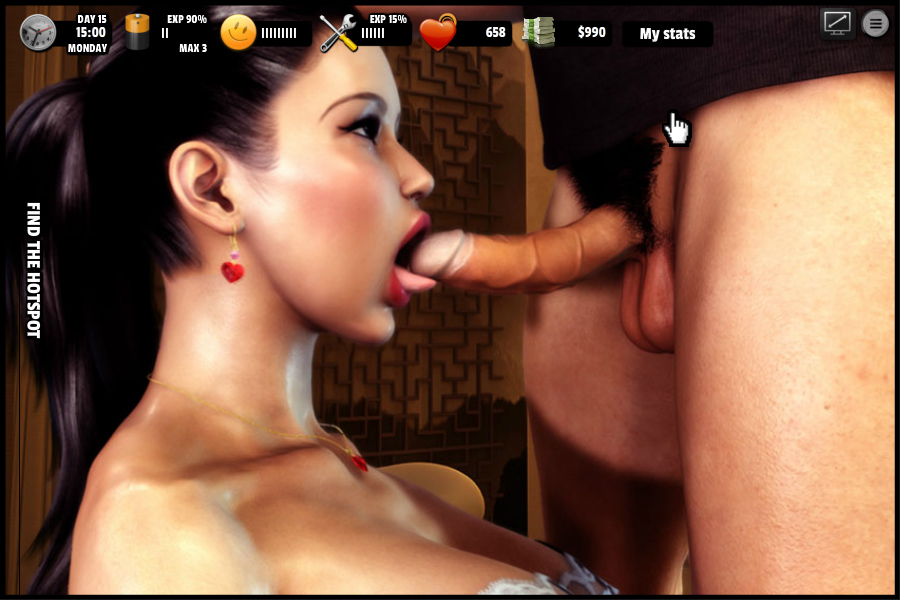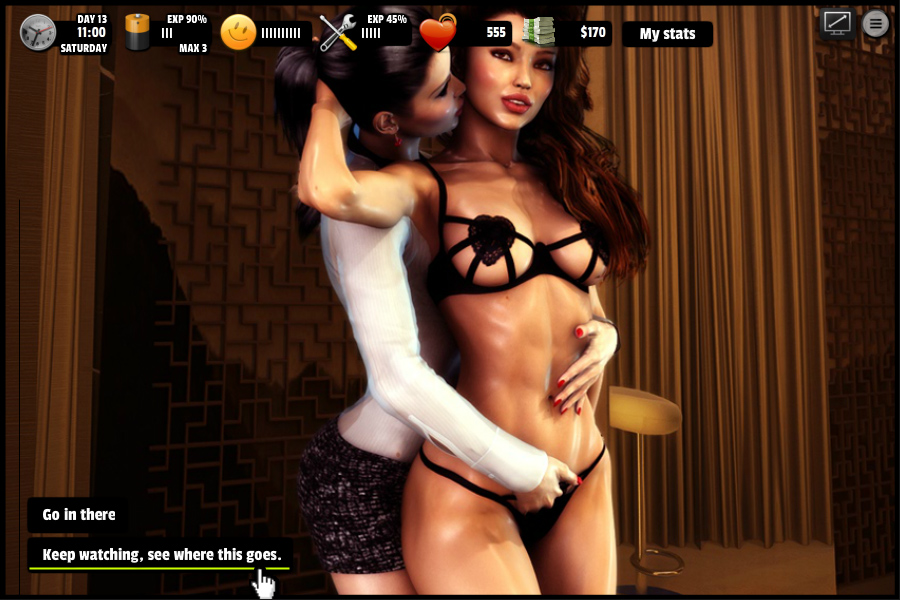 WANNA PLAY?
Serena is waiting for you here: LWS: Forbidden fruit at lopgold.com