Snake Valley awaits you!
December 13, 2017
"Welcome to the place where whiskey tastes like honey and the frisky girls on stage fuck for money."
The West is only as wild as the people who live in it. Blistering heat, itchy trigger fingers and sand crawling into every crevice of your body… paradise much? But in every paradise, there are vultures called outlaws who try to get their hands on anything shiny. Jack Shepard was an outlaw… or so he claimed.
Play as Jack and experience living in the saddle, gunfights and constant struggle for survival with our first western game ever.
We've combined RPG game with combat and stat building together with arousing dating sim elements – spiced with the hottest sex scenes even performed on this side of Missisipi.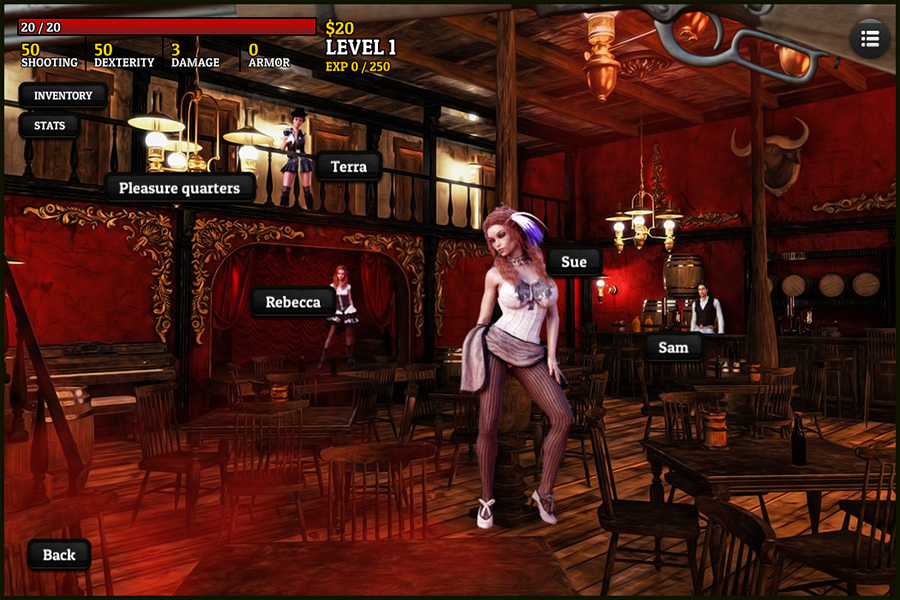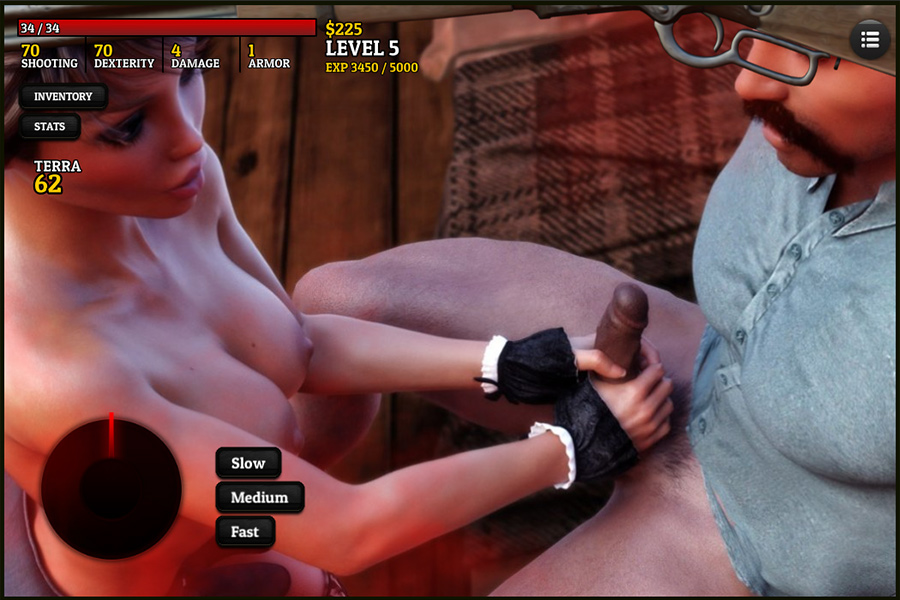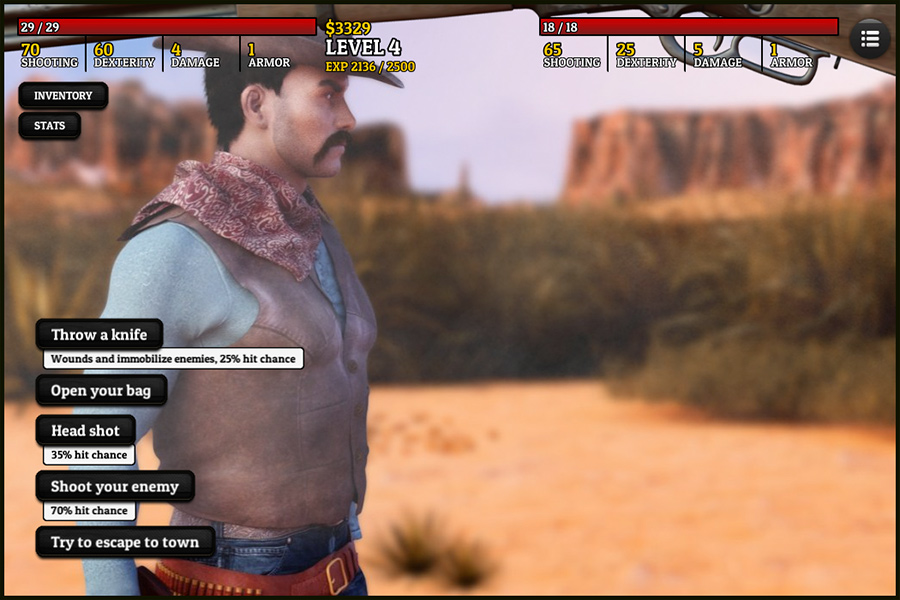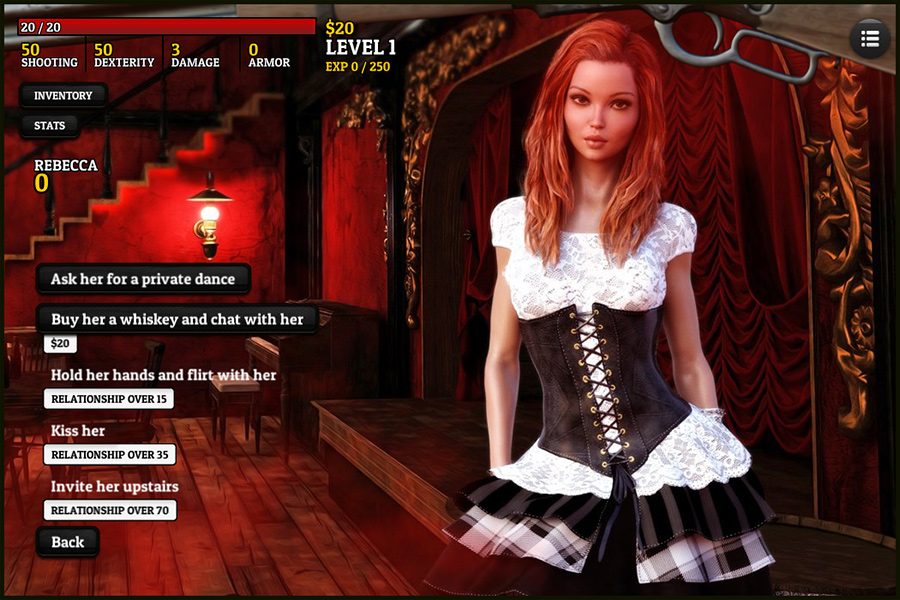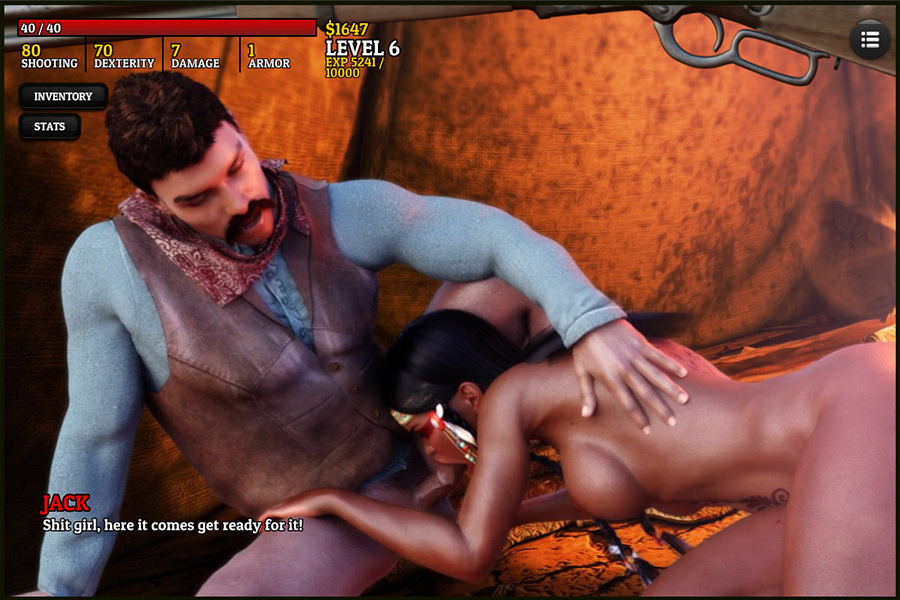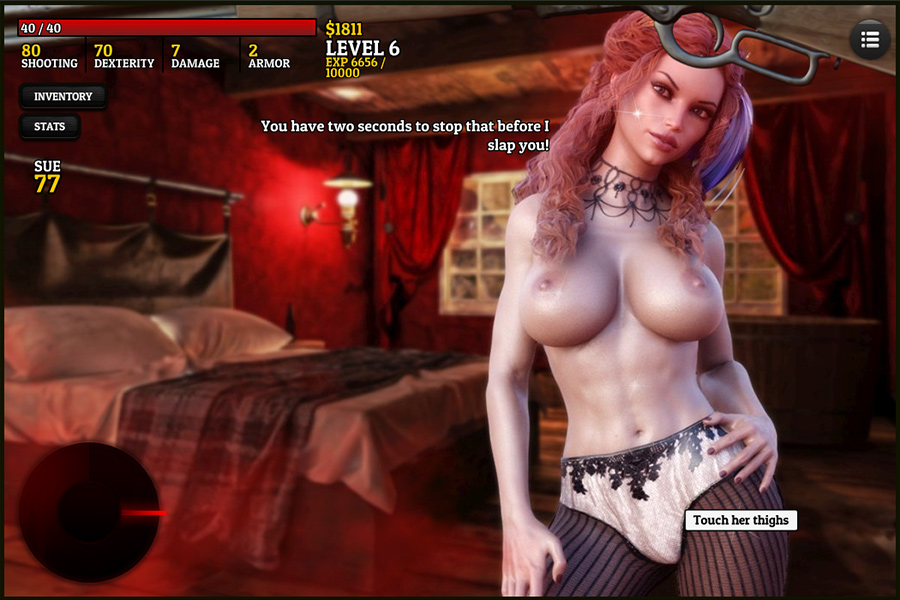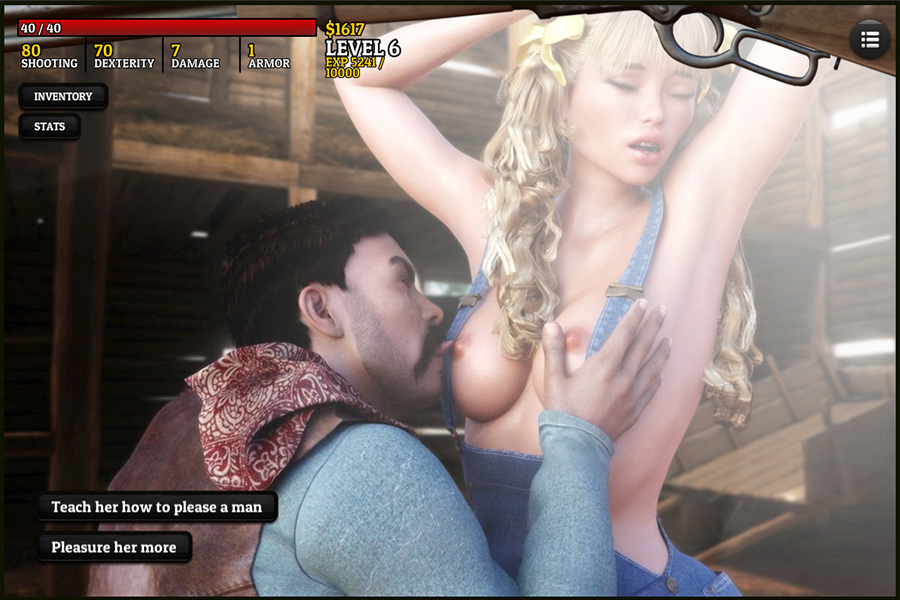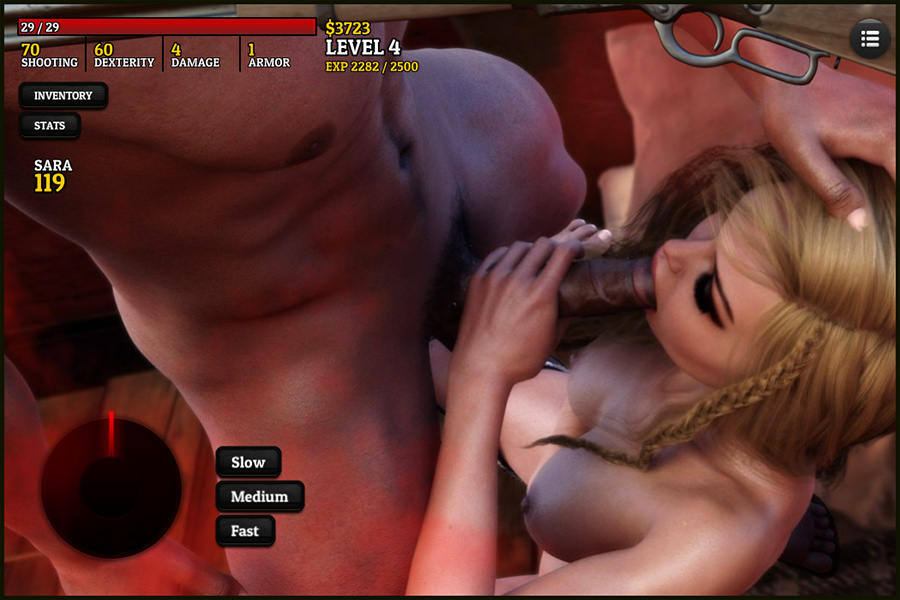 But a few failed heists and knocking over small time general stores where clerks don't pack heat, is not what other outlaws call being 'notorious' as much as being clumsy, braindead and cowardly. Despite Jack's notoriety, it all paled in comparison to one man: Hot Foot Luke.
Hot Foot Luke, The Outlaw King who was wanted in every state in the country. He had robbed every bank, Wells Fargo and gold depository this side of the Dixie. But on the day the law finally caught up with him, them marshals didn't find a single coin on him.
Hot Foot never spilled the beans on where he kept the goods and he swung for his crimes and the secret died with him… or so they thought. The marshals questioned one of Luke's running mates who said that Luke had a map to where he kept his stash.
A map that just so happened to fall into Jack's hands. Though it was only a piece of the map, it proved to be a fateful one as it had the town Snake Canyon written on it. And so begins Jack's hunt to finally be labeled as one of the richest outlaws in the West!
NOTE: Despite the fact that we've very intensively tested this game, this is our first title developed in Unity so it's possible that some issues might happen. Please use this form to let us know about any problems you've encountered with our game: SUPPORT CONTACT FORM
WANNA PLAY?
Girls from Snake Valley are waiting for you here: Snake Valley – lopgold.com