Camgirl confessions
February 15, 2018
Today we've launch our first erotic SEX AND GLORY game with MATCH3 elements – Camgirl Confessions.
Claire has big problems. She used to work as an accountant in a big company, but something went wrong and a large sum of money disappeared. Accused of being responsible for it, she was fired and given an ultimatum from the company to pay back every cent or go to jail. She didn't expect her boyfriend, Thomas, to really help her all that much. He was an unemployed hacker, spending his days watching porn and nights asking her to bang.
Surprisingly, Thomas came up with an idea—have Claire work as a webcam model. With her looks and natural talent, he was sure that she'd make enough to pay off the missing money in time. With no other choice, she agreed and started her career as a webcam model.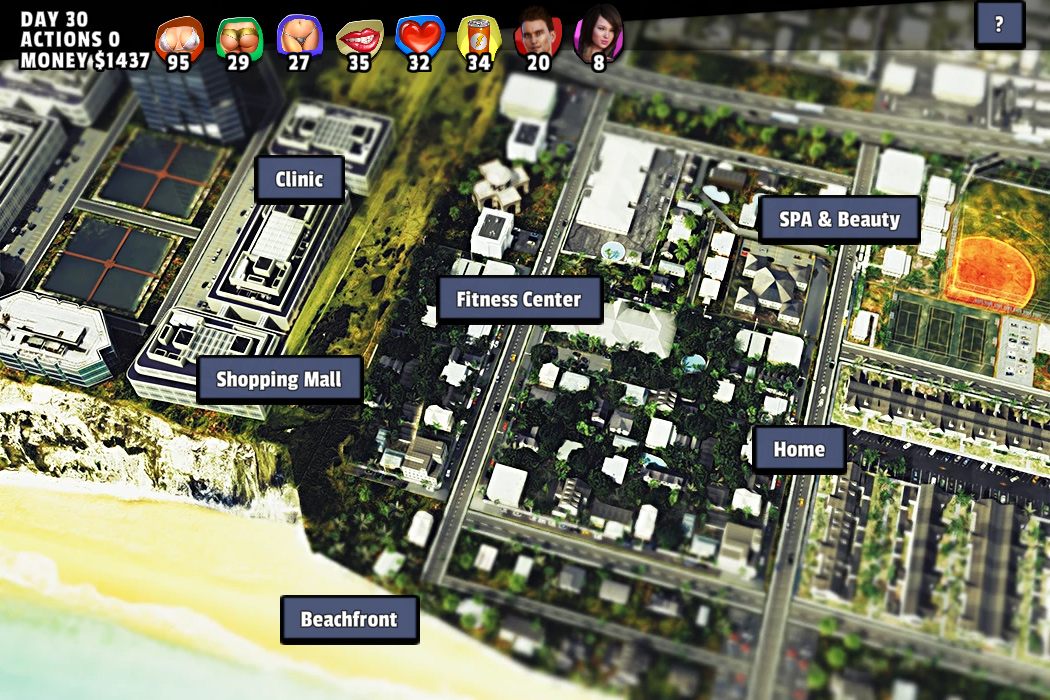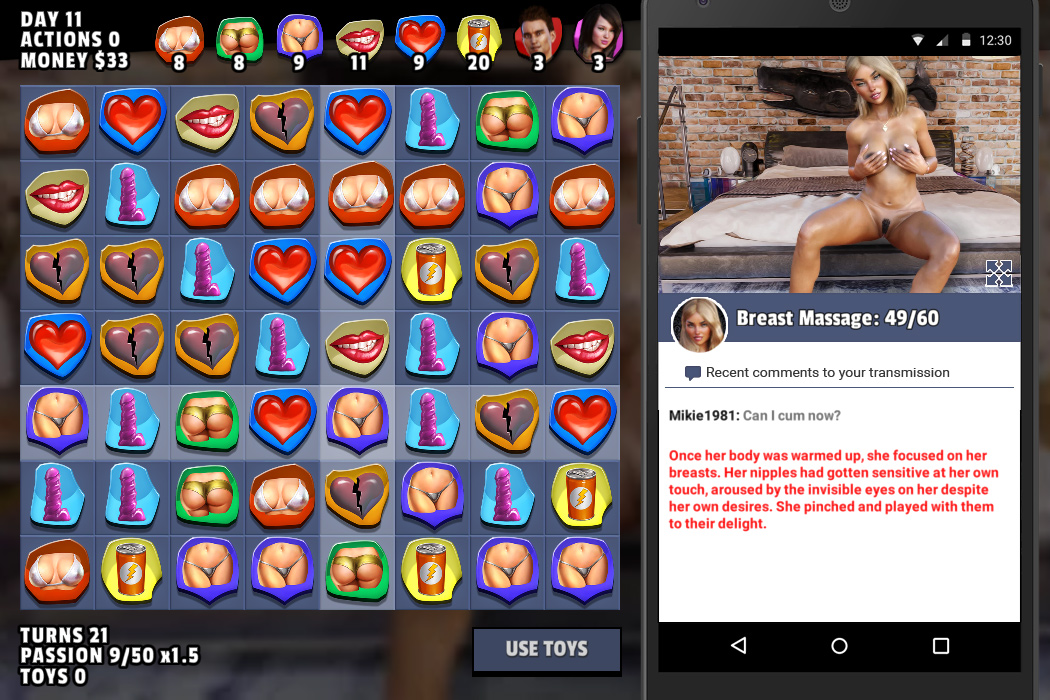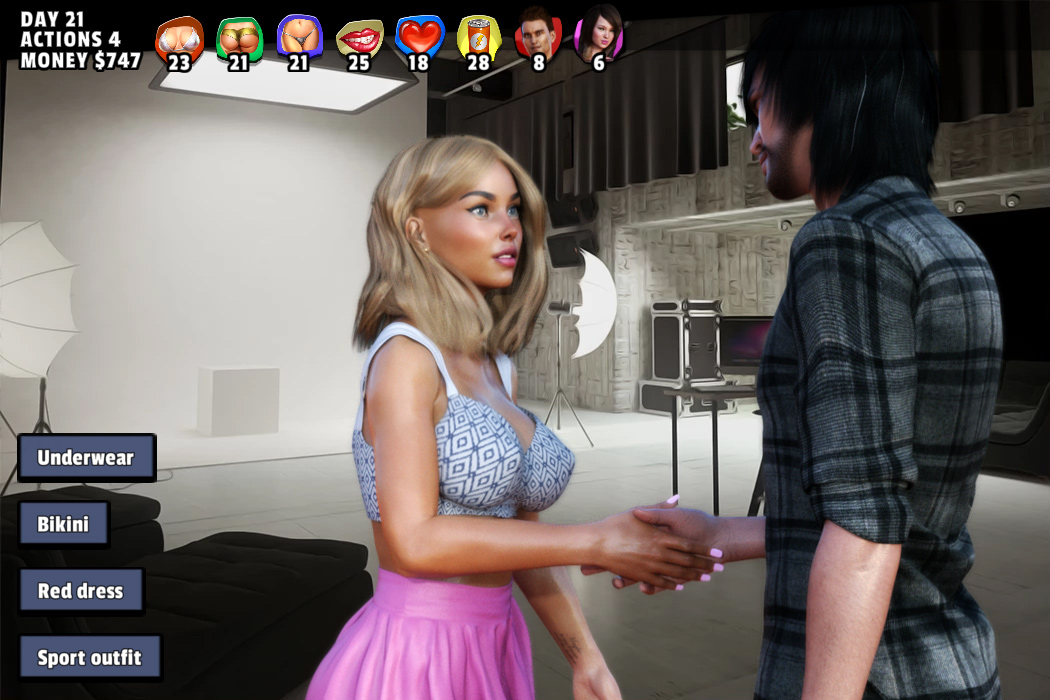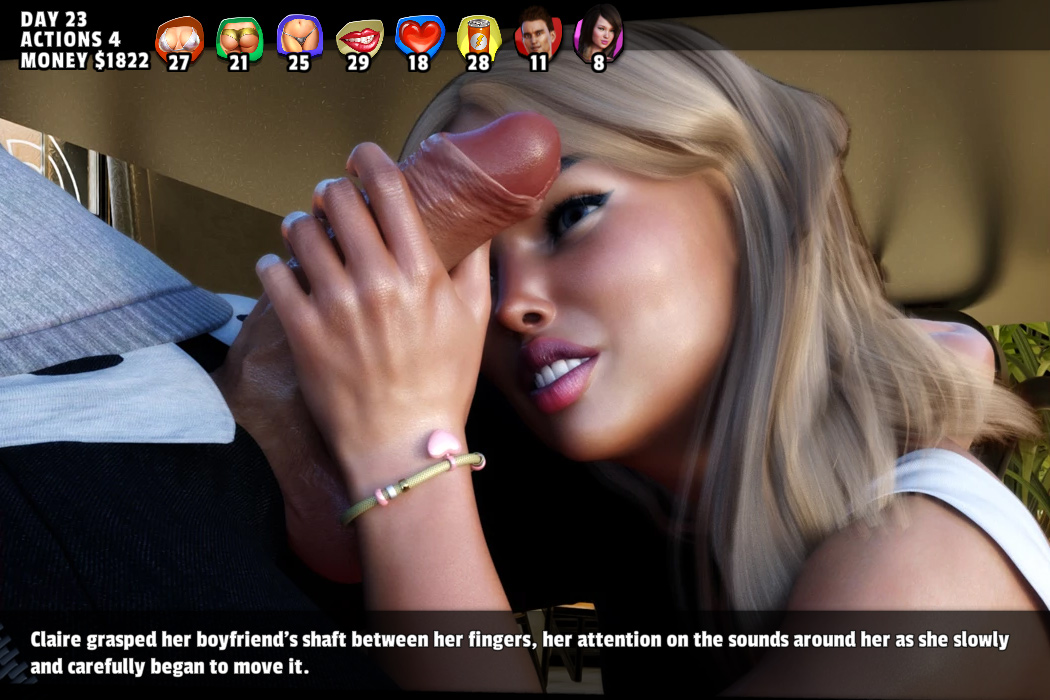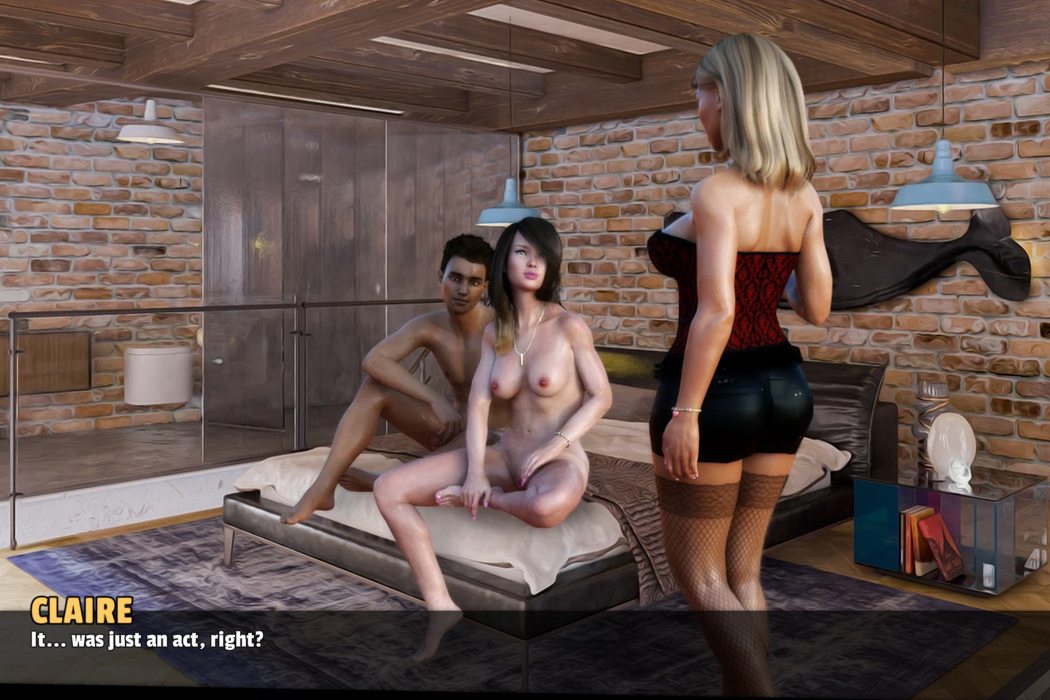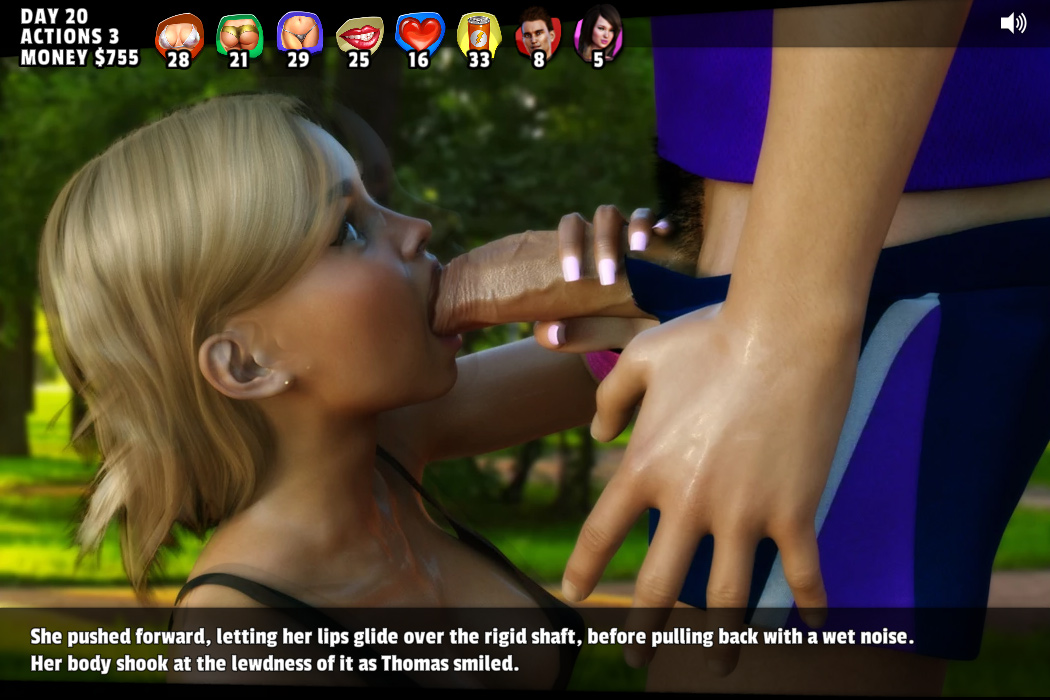 Camgirl confessions is a game where the player, in the role of Claire, has a limited amount of time to earn back all the money that was taken or she'll be sent to jail on false accusations. To do so she must engage in a series of sensual webcam sessions to earn money. Over the course of the game, certain days will introduce events or characters that play a part in the overarching story and through these she can find out who it was that framed her.
Play an engaging MATCH3 game with stunning visuals while directing your webcam show
Build up your character's stats by investing your resources, in the truest RPG fashion
Unlock all 4 available endings through your choices and completed sessions
Explore her sexual fetishes – from sensual masturbation to hardcore BDSM orgies
WANNA PLAY?
Take control over Claire life here: Camgirl confessions – sexandglory.com