3d night with Veronica – incoming project
July 31, 2018
After Blind date 3d Big Bang we plan to continue development of 3d games.
Recently we've been working with well known actress called Veronica Morgan (you may know her from Club Velvet Rose game) and soon we gonna present you a mini 3d game where you'll have a chance to play as her husband and spend a night with this adorable beauty.
With this project we promise further improvement in terms of image quality and animations department.
Important note: images are just work in progress and don't represent the final quality.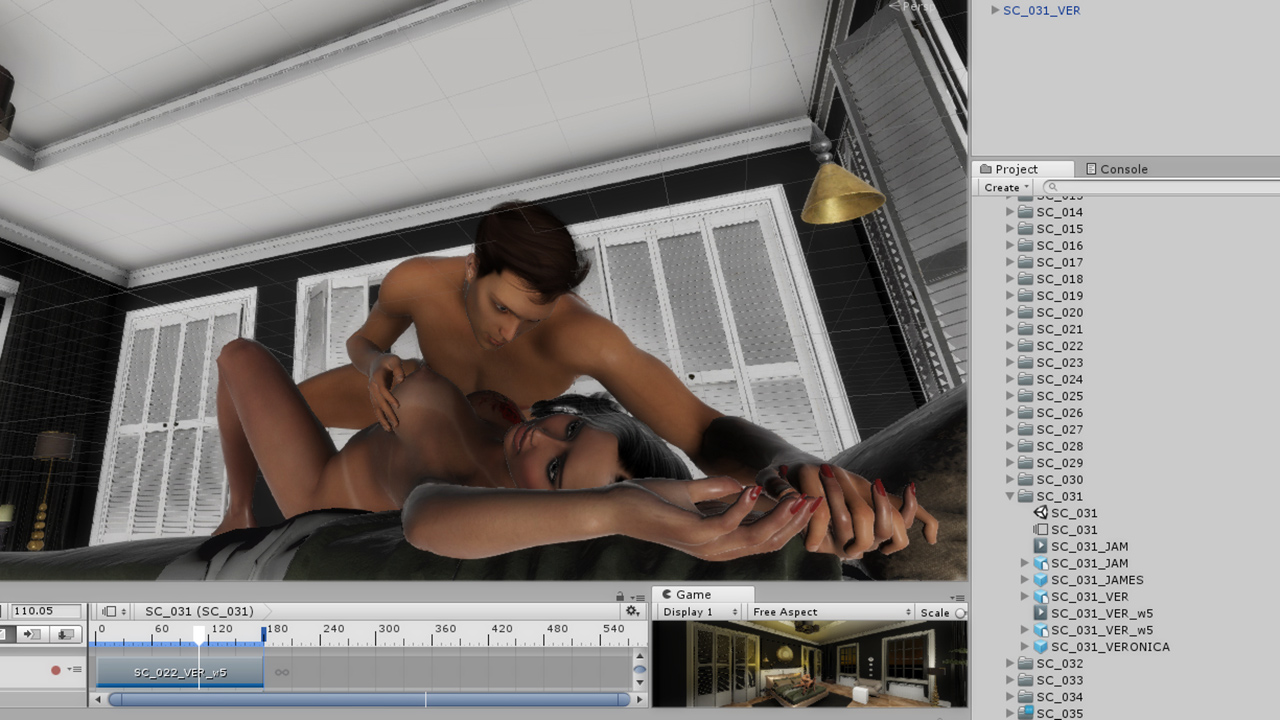 More info about this project soon.