LWT with Eleanor and Horos
May 26, 2023
LWT
Today we're presenting more images from the incoming expansion. YAMYODA has sped up a little, and today we're ready to reveal some pictures from the library girls' scene. Also, we'll show Tracy in a new sexy red dress.
ELEANOR
The rendering process continues, and I feel it will last for a very long time. The amount of content we will present in the game's base version will be just insane.
HOROS
I'm proud of the HOROS reception. You like the game based on your feedback on the blog and in the question forms in the MEMBERS area. The variety of cast was very prised – we've included not only typical fantasy RPG ladies that you can meet in a tavern or farm but also sexy elves ready to get dirty with a muscular hero, a noble hot wife, dark-skinned exotic candies, sex slaves and even a reanimated necromancer that is more than eager to suck your cock.
RPG combat was an exciting experiment for us, and it greatly suited the fantasy realm. We plan to expand that idea within this title, but in the other games, we will focus on different aspects.
Of course, some voices are saying that the fight was too challenging (we've addressed that by implementing EASY, MEDIUM and HARD difficulty levels), that the RPG combat is not your cup of tea (you can altogether avoid that by selecting STORY ORIENTED MODE). We tried to adjust this game to be as desirable as possible for everyone.
I can share some results so far – the game was rated 4.28, making the the 3rd highest-rated title. Only LWT2 and Curt Maddox got a slightly higher score.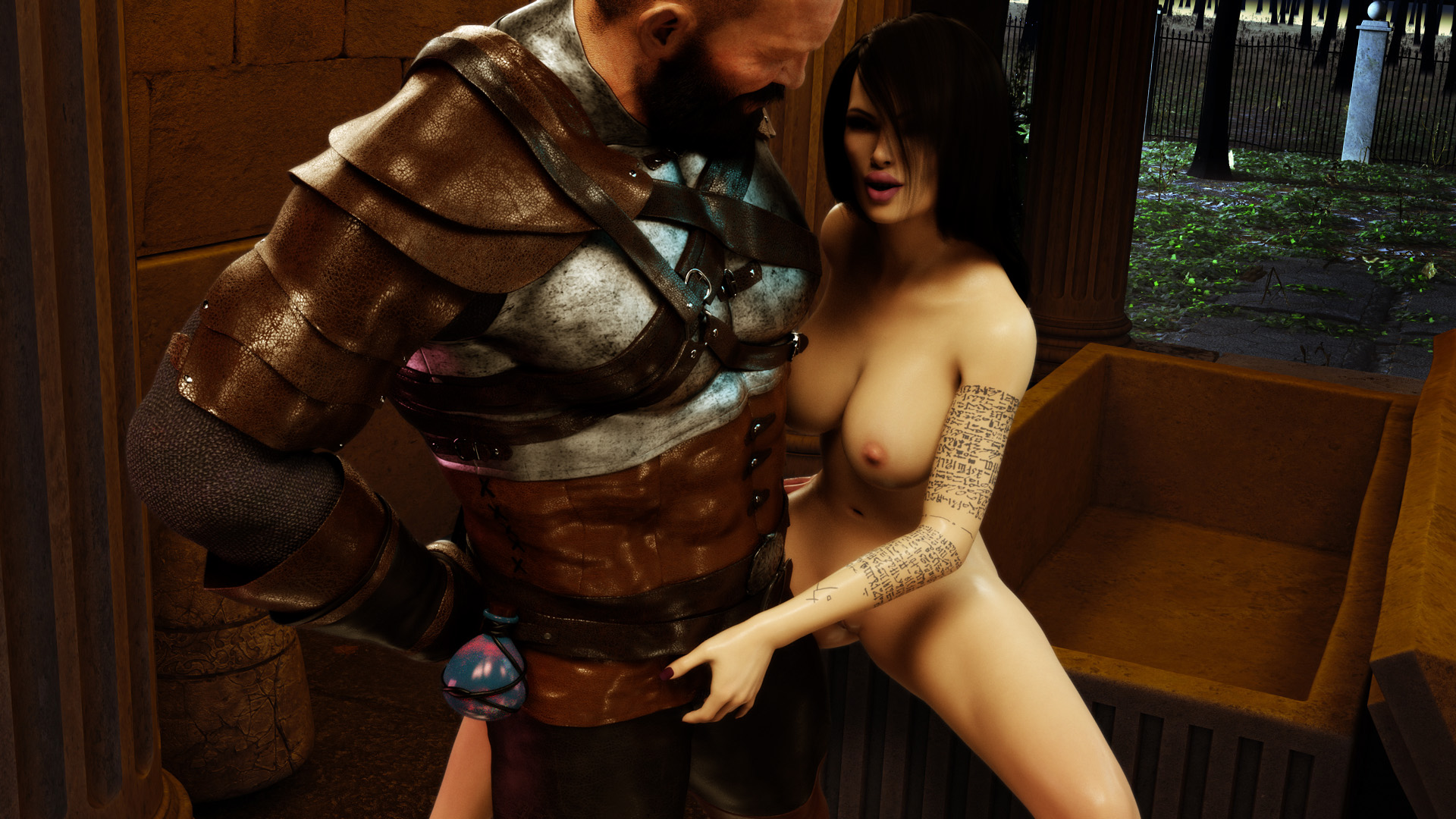 STEAM
I'm also happy to announce that STEAM finally gives us the green light, and we're allowed to publish HOROS there. There was some stress related to that, but luckily we're ready to go. I want to inform you that we've decided to soften the final scene a little, so on STEAM, you'll have a little bit more censored version of the game.
Remember that date – 2nd of June 2023!