CMX Wider Horizons is ready!
July 18, 2023
Today we're releasing our expansion to CURT MADDOX game! It's intensely hot, like sitting in a leather saddle under the blazing California sun!
What comes with WIDER HORIZONS?
2 new characters, everyone with an intriguing storyline
8 new sex scenes, including new kinks and plot twists
3 new endings complete the story in an exciting way
refreshed interface with a new map, inventory and more
fixes providing more compatibility across browsers

The expansion will introduce two gripping plot lines, introducing characters we've never seen before – like FENG SHUI, the exotic Asian trader from the train station. Her oriental-style apartment is perched atop the ticket office and she sparks a passionate romance with both Hank and Curt. Lori, Hank's beloved daughter, will take center stage in an explosive scene overflowing with lust and undeniable chemistry. Sue proves her loyalty to Curt by making a daring sacrifice that affects us all.
CANDELA RIVERA strides across the wild west, the dirt and dust kicked up by her boots mixing with a cloud of gun smoke from the pistol nestled in her holster. Her sharp wits and no-nonsense attitude keep outlaws at bay, until Curt steps onto the scene. With curves that draw men in like moths to a flame and eyes as deep as an abyss, he stares into the heart of Candela with an expression too tempting for even her brave spirit to ignore. He fumbles for words while she stands there in nothing but lacy lingerie; can Curt resist this femme fatale?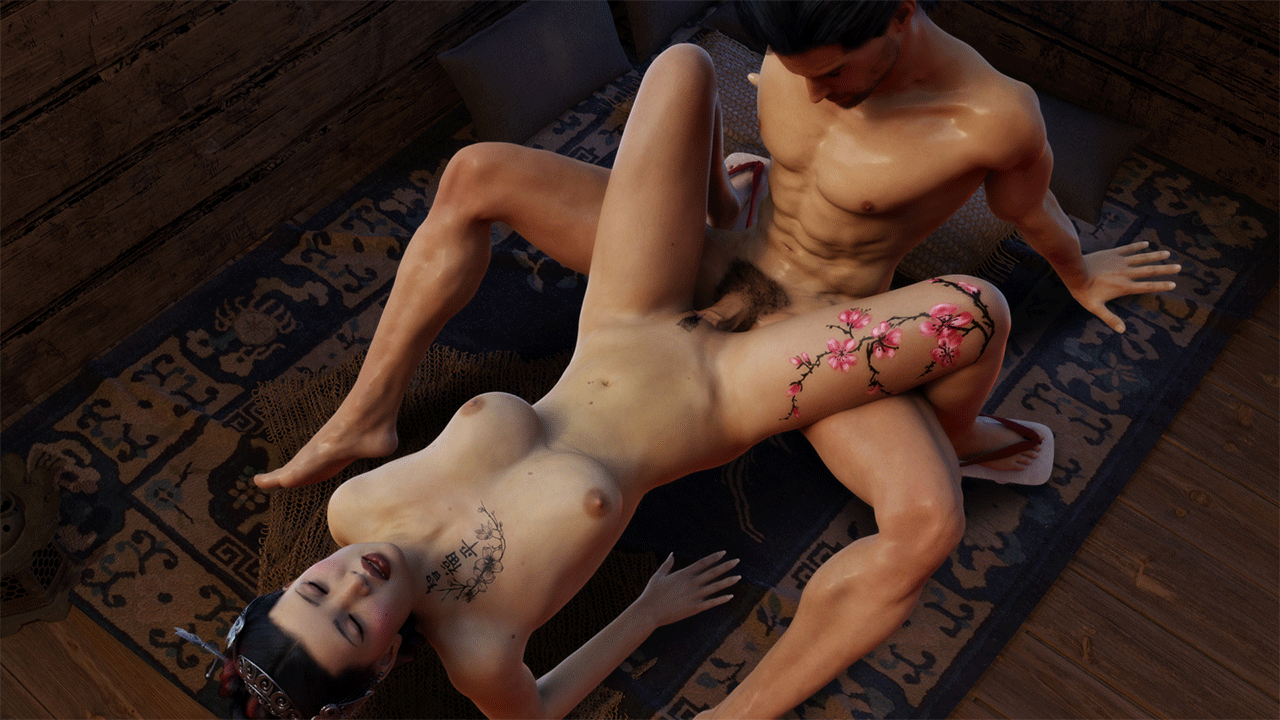 If lucky, we'll release the game on STEAM at the end of the following month. STEAM version will include FULL CONTROLER SUPPORT, STEAM ACHIEVEMENTS, STEAM CLOUD and REMOTE PLAY.