Olivia, Ellie and Paul are here!
July 19, 2017
Finally we're ready to invite you into Olivia's apartment.
30 days relationship manager
unique 5 endings
30 frames animations
both lesbian, MF and MFF actions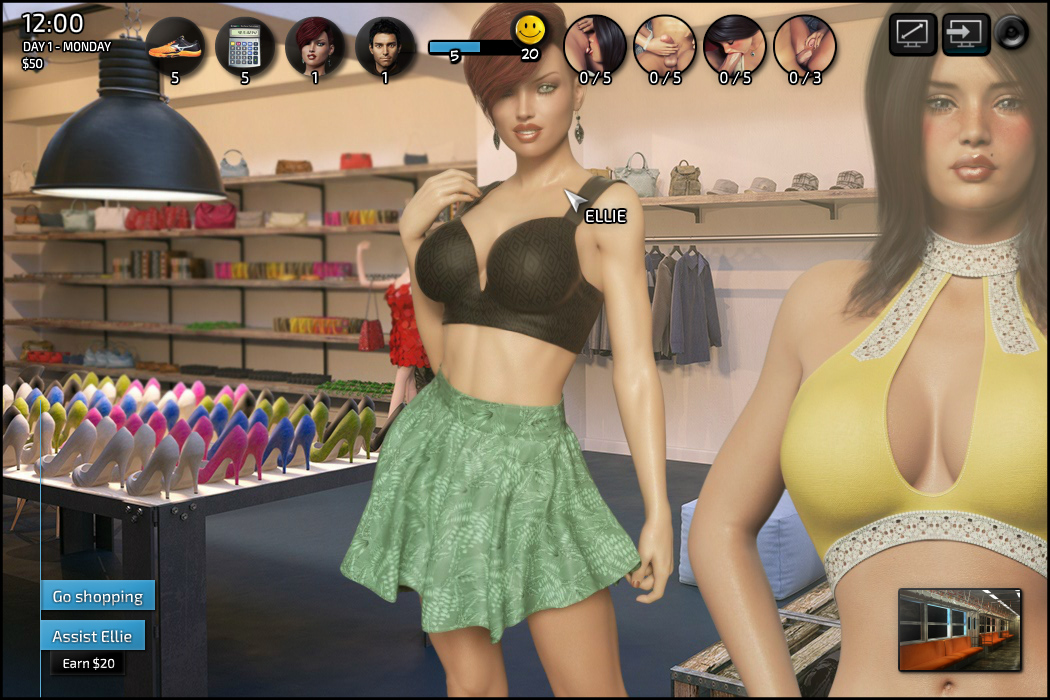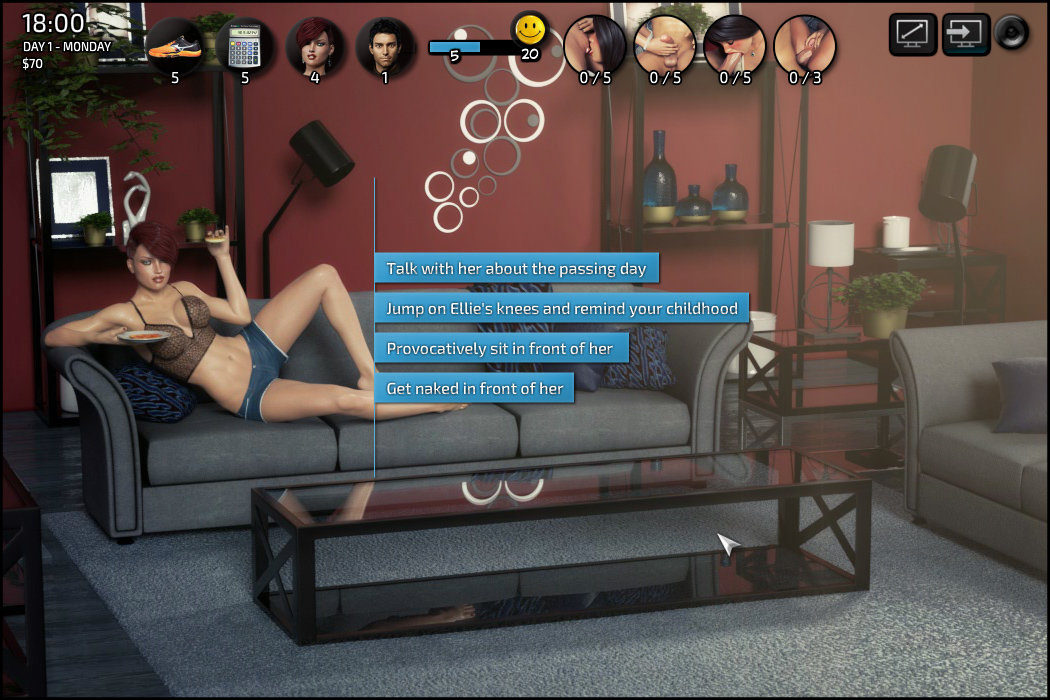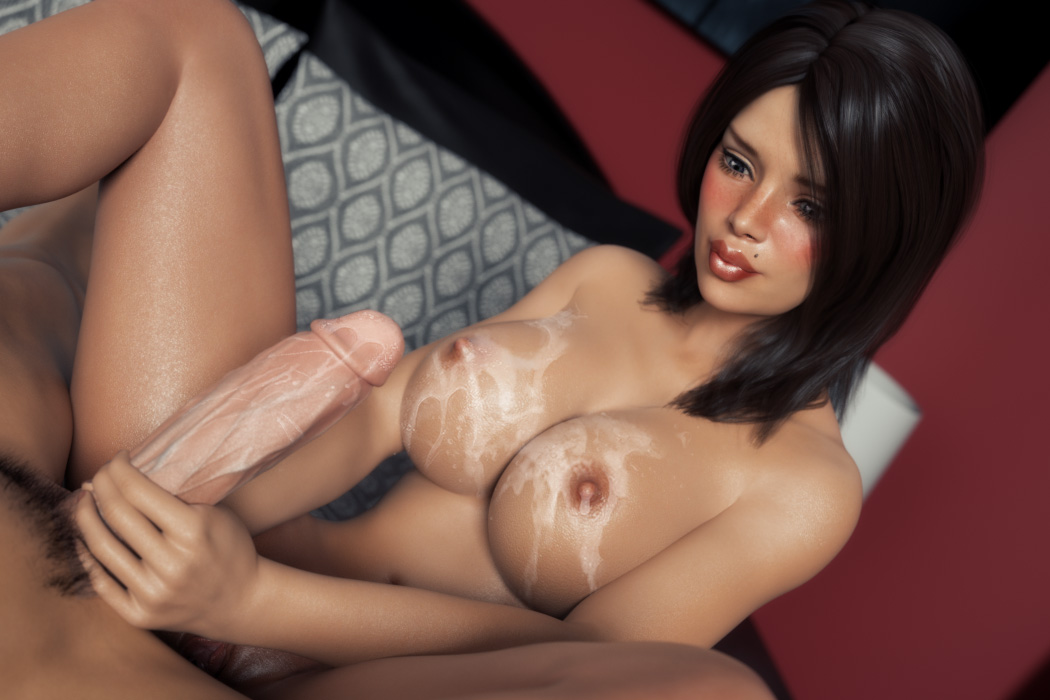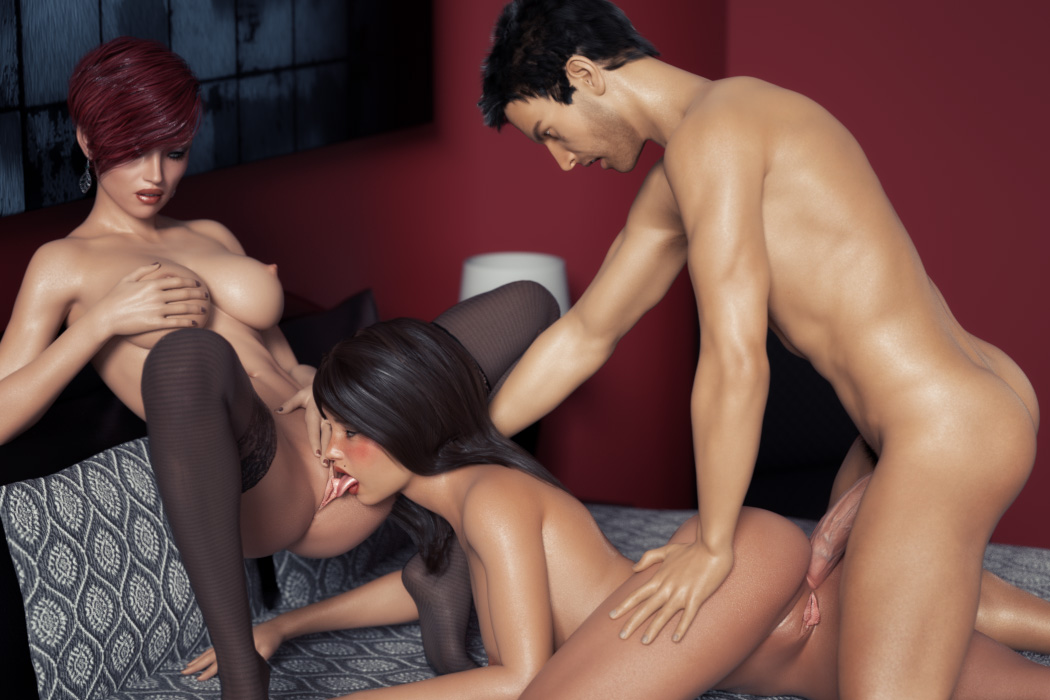 Olivia is a wild child and sticks to the motto: "try everything; regret nothing." Thus far it has worked out pretty well for her. She has been in relationships – plenty in her opinion – but none that she would consider serious. Until she meet Paul, that is, her close friend and colleague from work who she hit it off with… but more about him later.
Let's talk about Olivia's life long friend, Ellie, who just recently called Olivia, crying and stuttering incoherently. Olivia could only make out the words "cheating" and "breakup". Olivia was able connect the dots. She offered a sympathetic ear and a place for Ellie to crash for the night.
Within the hour, Ellie was at Olivia's doorstep, suitcases and duffle bags in hand and her eyes were still red from crying. Ellie proceeded to tell Olivia that her long time girlfriend of 7 months, Karen, cheated on her in their bed with another woman. Ellie packed her things a fast as she could and drove 40 minutes to Olivia's, swearing she'd never go back, which now made her homeless.
Olivia was able to calm her down and it reminded her of the old days when they were growing up: The slumber parties when they were kids, the shared angst of their teenage years; the day that Ellie came out to her as bisexual; the long nights of talking about ex's and sexual encounters. And they never drifted apart. Olivia offered Ellie her place, food and even the one bed until things smoothed over.
It was fun: Olivia's rent was cut in half, and plus she had her old friend back. At first it felt weird that they were sharing a bed together, but they did it when they were growing up so the awkwardness faded quickly. But once the landlord caught wind that another tenant was living with Olivia, she was threatened with eviction if Ellie did not move out within 30 days.
What made matters worse was that Ellie's job would not pay for any relocation costs and did not offer any reimbursement for traveling to work. So Ellie needed a new job that was closer to where she was now living, and preferably a job with better benefits and better pay. Ellie started working on her resume, but in the meantime Olivia made a quick phone call to her close friend at work, Paul.
Now it's time to introduce Paul, Olivia's closest male friend and fellow co-worker. Even though she never got too close to him and he never truly made a pass at her, deep down she wanted to seduce him at least for one night. But for now they were just friends. However, they were close enough friends for her to ask if he could hire her friend Ellie into an entry-level position. He was happy to do her this favor.
Now, Olivia watches as Paul gives Ellie a tour of her new workspace, and outlines Ellie's duties as a sales representative. Olivia loves Paul and would do almost anything to get his attention… but for some strange reason the same could be said for her best friend Ellie, who she has been sharing a bed with for the past few weeks. Olivia's mind fills up with wicked and kinky ideas about Ellie, and about Paul, and a few about both of them! With Ellie leaving in 30 days, Olivia wonders: should she act upon those kinky thoughts or not?
Enjoy playing and let us know in the comments what do you think about her.
WANNA PLAY?
Olivia is wating for you here: OEP – LOP GOLD bonus games