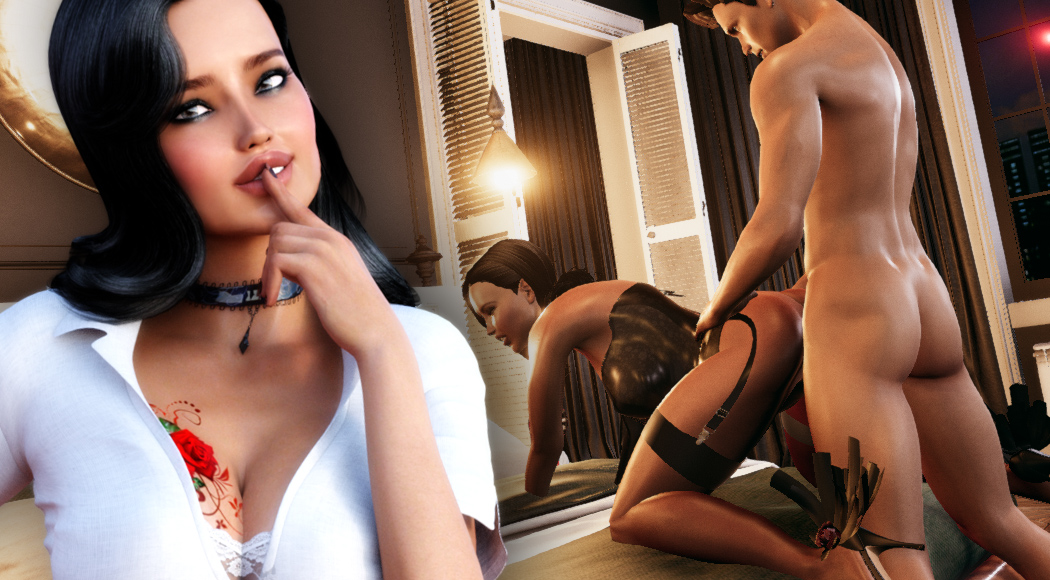 Night with Veronica
November 26, 2018
Get ready to experience an unforgettable evening: the one in which Veronica convinced James to visit the Club Velvet Rose.
How did the young wife manage to get him to try swinging?
What kind of dirty tricks did she use to make him say yes?
Did she entice him with the promise of other, eager girls?
Or maybe there was no need to tempt him, as he pictured Veronica being taken by two guys… at the same time?
And will their evening end with a cumshot over her pretty face, or one inside her tight ass?
Give it a try, and see what Veronica is capable of.
Download BASIC version for FREE or go PREMIUM and get:
6 NEW SEX POSITIONS
Including new animations and camera settings, and even a POV option that will let you experience all the kinky scenes in close detail.
DRESSING ROOM
Add diversity to the scenes by trying James' three additional outfits and Veronica's six sexy costumes.
INTERVIEW
A sexy reporter will dare to ask the adventurous couple those questions in every fan's mind. Among them: will there be a sequel to Club Velvet Rose?
WANNA PLAY FOR FREE?
Visit Veronica's apartment here: Night with Veronica – reallove3d.com