UTBB: work in progress
January 17, 2020
Development of UTBB is progressing very fast. This week I was able to implement all non event oriented scenes (stat building, daily interactions with girls) and I'm very satisfied with the results.
I've also modified original interface a little and come with almost final version – check it below.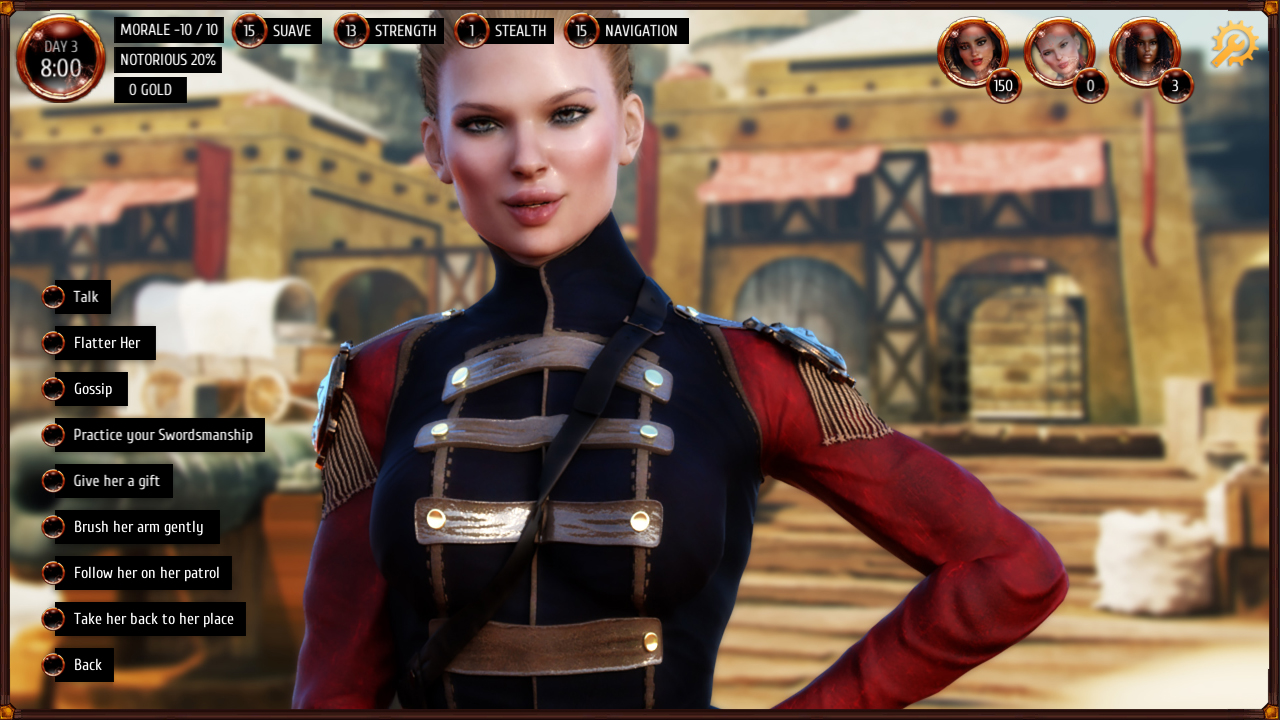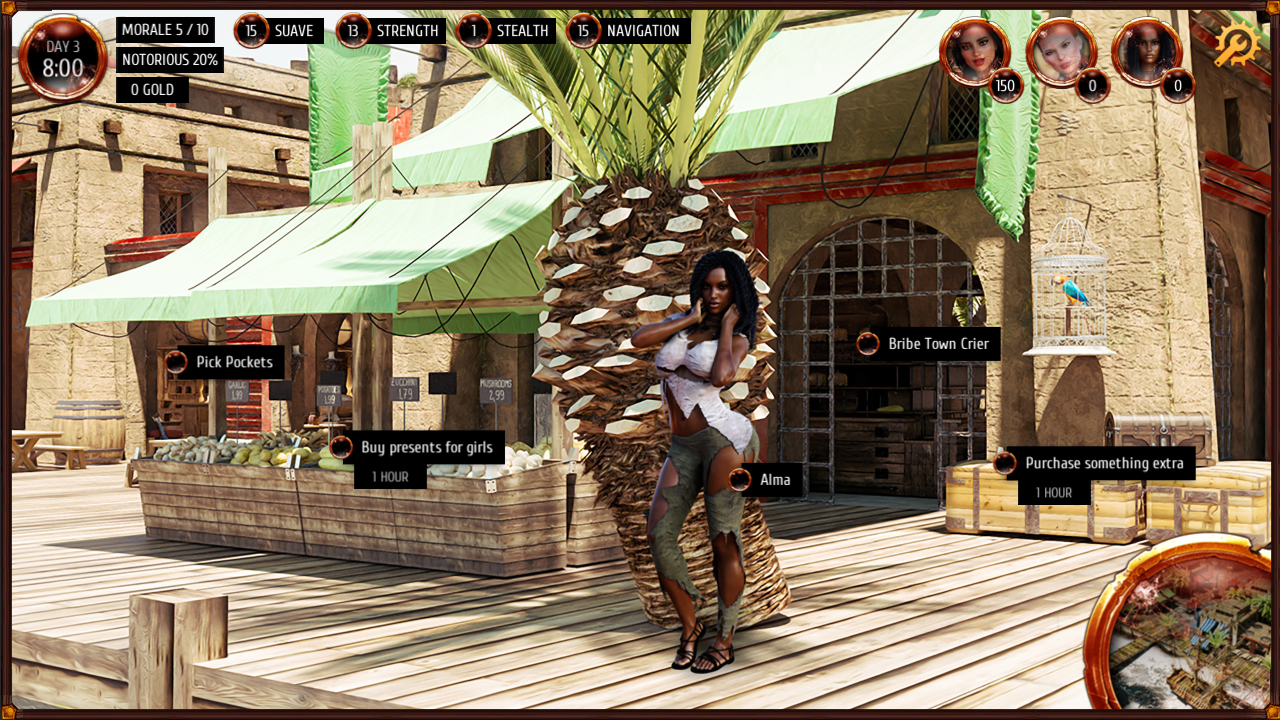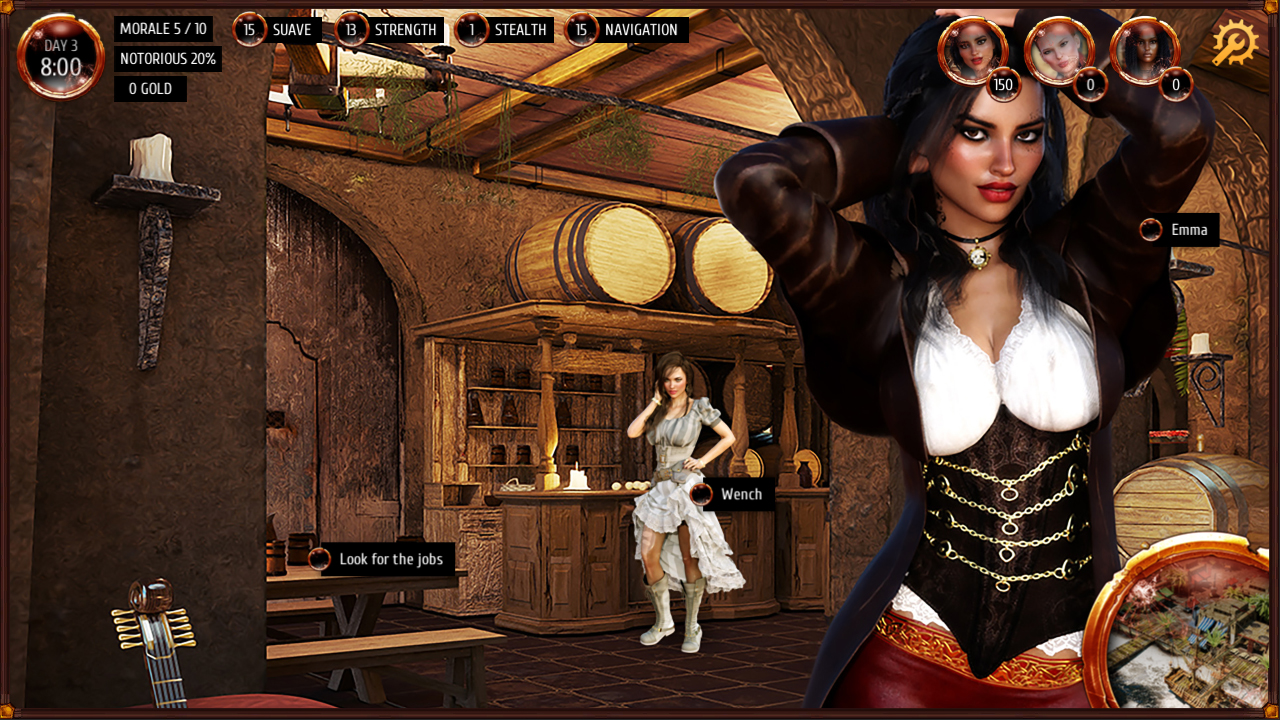 Together with Daman we've also added brand new interactions and short dialog events – still waiting for additional renders. Thanks to that stat building is much more engaging and rewarding.
Next week I plan to connect all events and begin beta testing process.  After that we need to implement gallery, sound with music and maybe something more.
ABOUT WRITING STORIES
Thank you all for that huge number of e-mails. I'm deeply touched that so many of you want to contribute and take a part in game development process. I'm trying to answer all e-mails as quick as possible. A lot of reading new stories and game ideas ahead of me.