Run for your life! We got a vampire here!
January 30, 2020
Today we've released our new sexandglory.com game!
With your head pounding, you awake naked on the cold floor. The first thing you notice after cracking open your eyes is a beautiful woman looming over you. Why can't you move, what is this place? "Who… are you?" Excruciating pain accompanies each syllable of your question – your neck is a sheer mass of agony. She looks at you with curious eyes. After a pondering pause, she answers: "Who I am isn't as important as what I am…"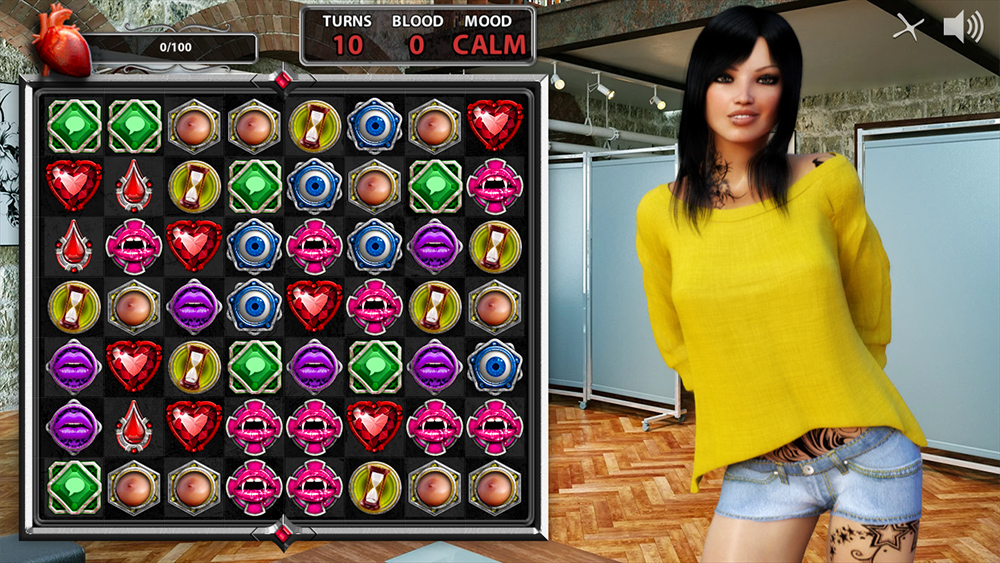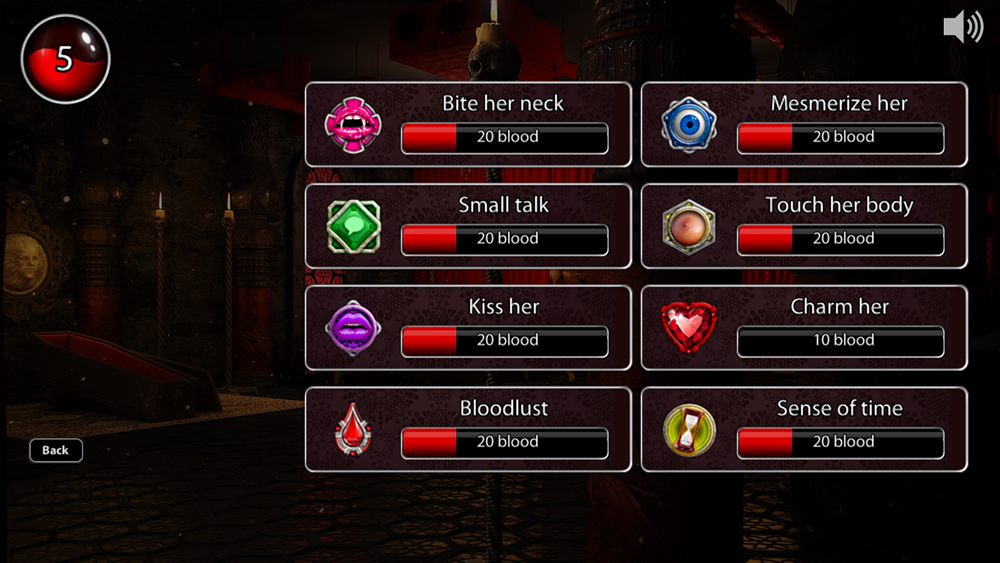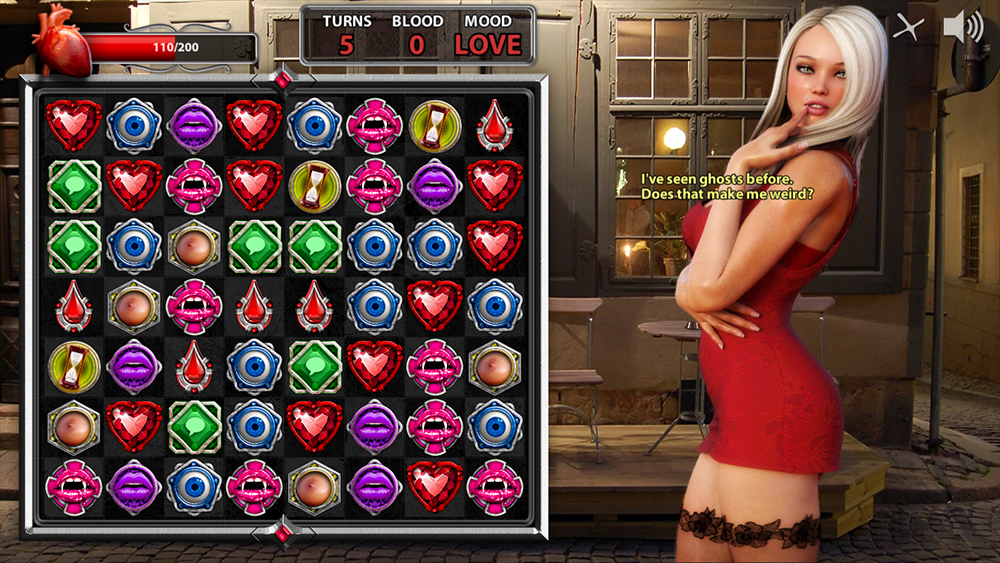 Bitten by a vampire and turned into one of their kind, you will stumble into taking your first steps into the night. Driven by a primal hunger for blood, you will need to use your abilities to seduce women and drain their vital essence. But remember: it isn't easy to be a vampire in 2020 – brutal displays of power are no longer an option, so you'll need to stay in the shadows and avoid unwanted attention. Your deep and commanding voice, easy smile, and inhuman charm are your only weapons – use them to lure these women to your bed, and, from there, to carnal servitude in your crypt.
To influence a girl, you'll need to play a MATCH 3 game with them – line up three or more similar gems to gather substance points, gain new blood or extend the number of turns available in each game. But it isn't that simple: girls can change their mood, and their new circumstances may require a unique combination of gems to get extra points.
In your CRYPT, you can evolve as a vampire and become increasingly powerful, earning you more points for each MATCH 3 game you play. Moreover, some situations will require special skills that need to be obtained, such as using MESMERIZE so a girl will trust you or VAMPIRE'S KISS to increase her lust.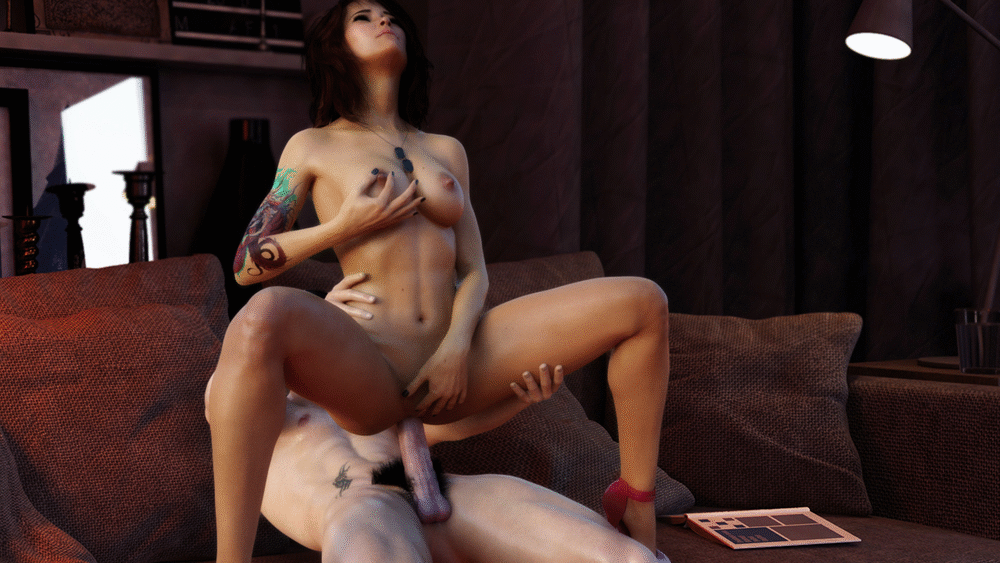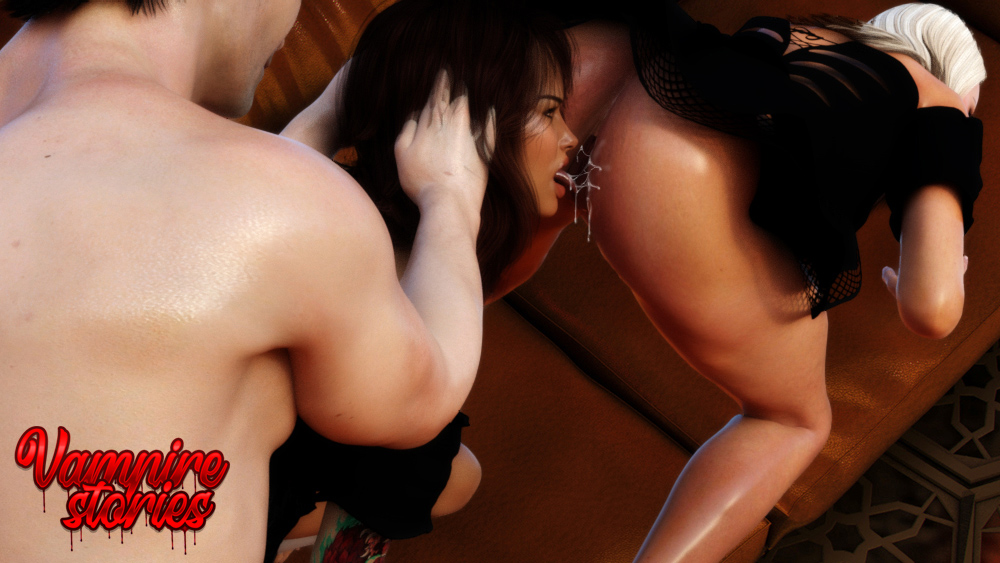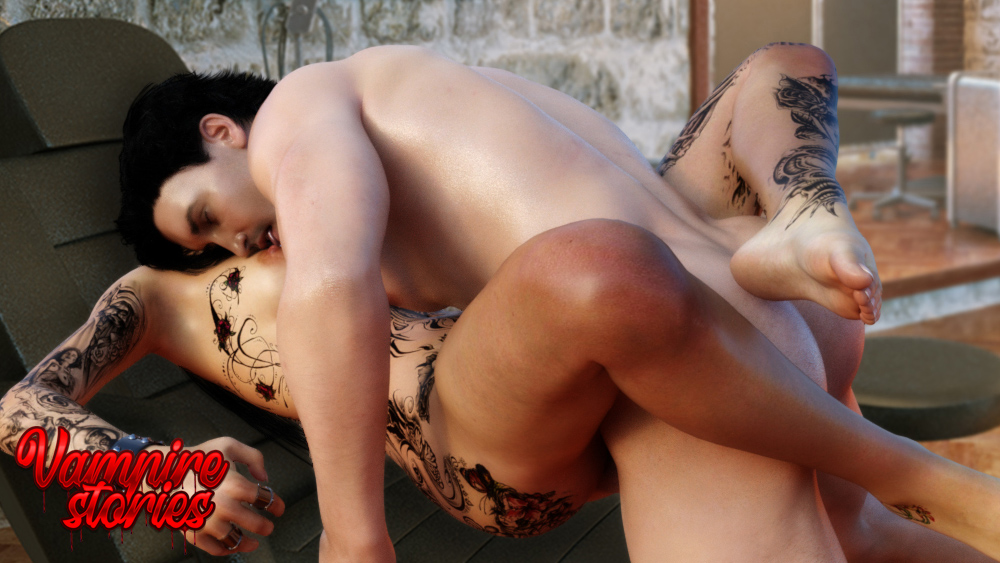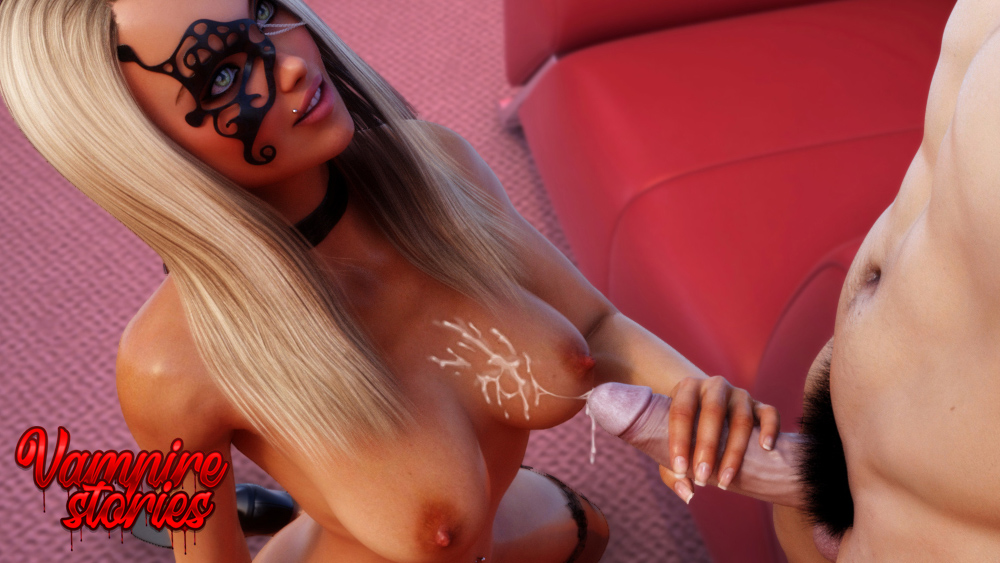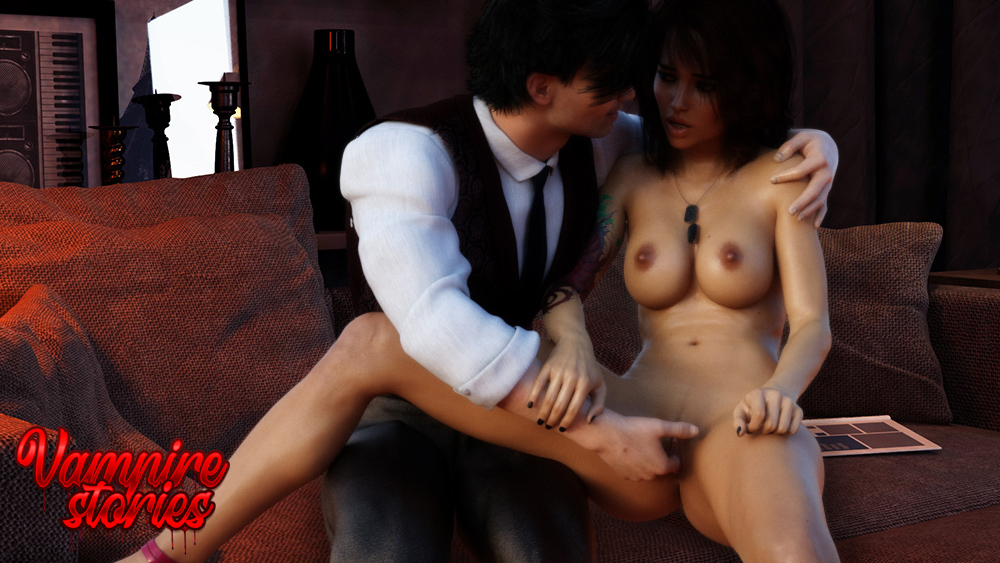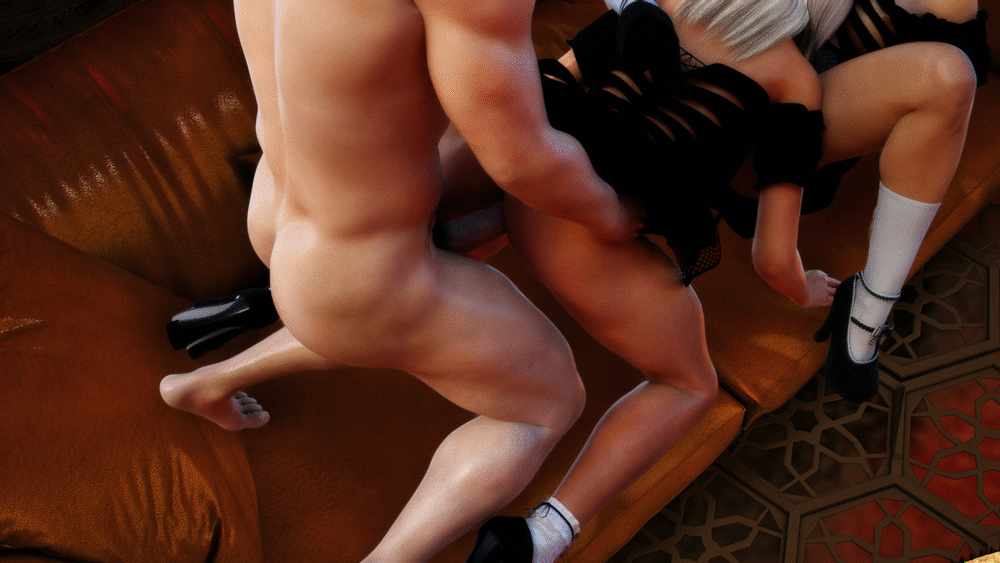 I'm sure you will recognize these girls from our previous sexandglory.com games – CHARLOTTE, from GIRL WITH TATTOOS; ELIZABETH, from SENSUAL HAUNTING; and SANDRA, from BOUNTY HUNTER. We've decided to invite our most recognizable characters, the girls you liked the most from our previous projects, to become a part of VAMPIRE STORIES. Thanks to that, you'll be able to see our beloved heroines in brand new environments and situations.
We also plan to expand this project with new girls and scenes. With the following updates, we'll invite LINA, from ROOMMATES; BEATRICE, from MUCH ADO ABOUT NOTHING; CLAIRE, from CAMGIRL CONFESSIONS, and many more.