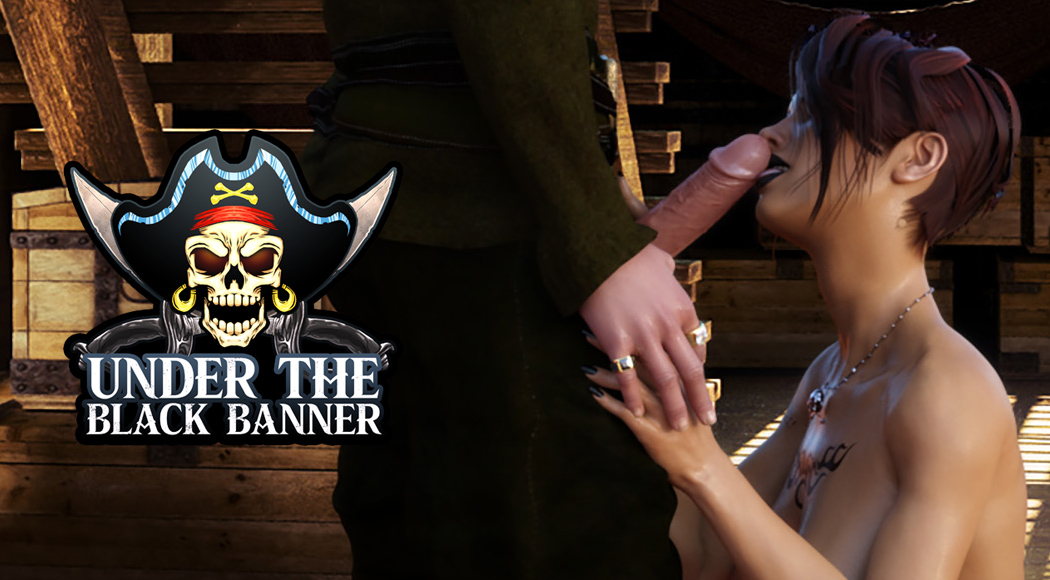 Under the black banner
February 6, 2020
52
By
leonizer
Governor! Protect your daugther! Pirates are here!
We're ready with our latest creation – UNDER THE BLACK BANNER. Daman did a really great job with the whole concept and texts itself – game is not only challenging in terms of gameplay but also intriguing and funny. I have to admit that I got awesome moments developing and testing it. So here it is – ENJOY!
ROMANCE
To get between the thighs of the strict Renee, lusty Emma, or exotic Alma, you will need to slowly build your relationship with them – from innocent compliments and witty conversations, to hungry kisses and proper gifts, to finally inviting them to your private quarters. But the action doesn't have to end there: make more than one girl fall for you and lure the both of them to a spicy threesome.
CHOICES
You have 30 days to save Captain Perry from jail and sail once again under her banner. Alternatively… you have 30 days to fall in love with the beautiful Renee, one of the Red Coats, and settle down and forget about pirate life. Oh, wait! Maybe it would be best to take the ship and… You know what? I don't even know how this story is supposed to go anymore, why don't you try your hand at giving it a worthwhile ending?
GAMEPLAY
Balance your time and energy between keeping your crew happy, your pirate stats high enough, and your heart filled with the love of the most fetching ladies in the Seven Seas. Shawn will not only need to be a handy fighter, navigator and thief, but also impress the (almost surely not) maidens with suave and fancy accessories.than one girl fall for you and lure the both of them to a spicy threesome.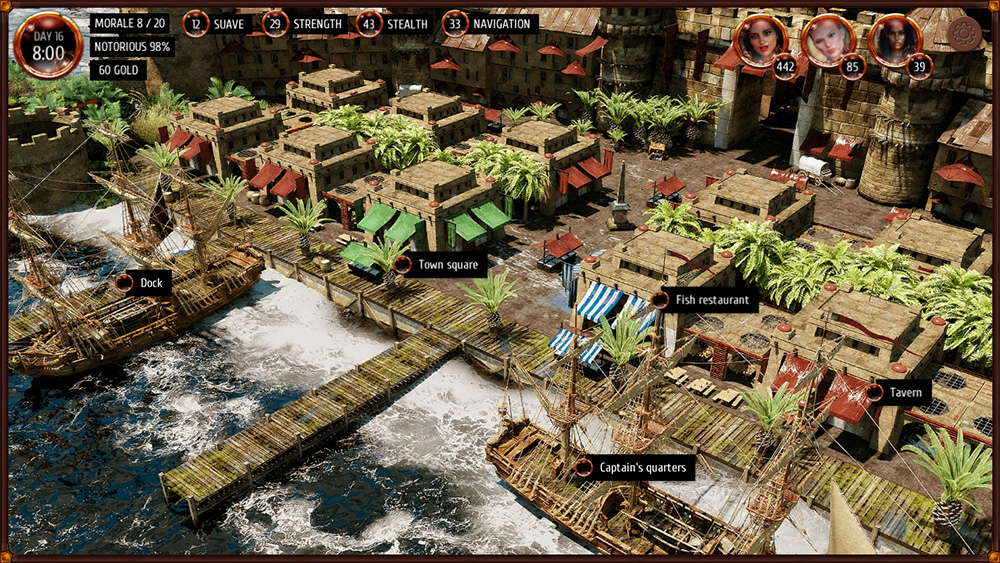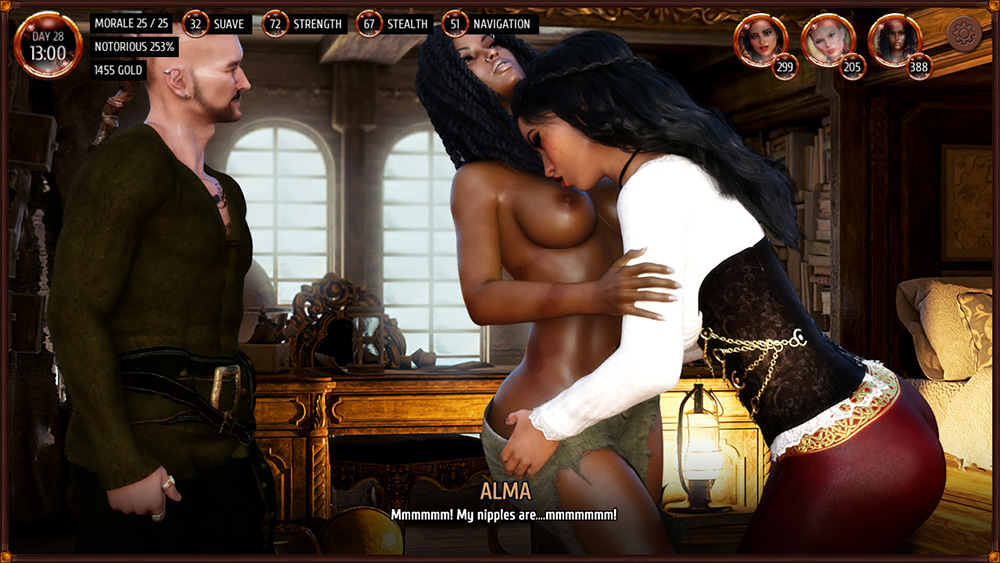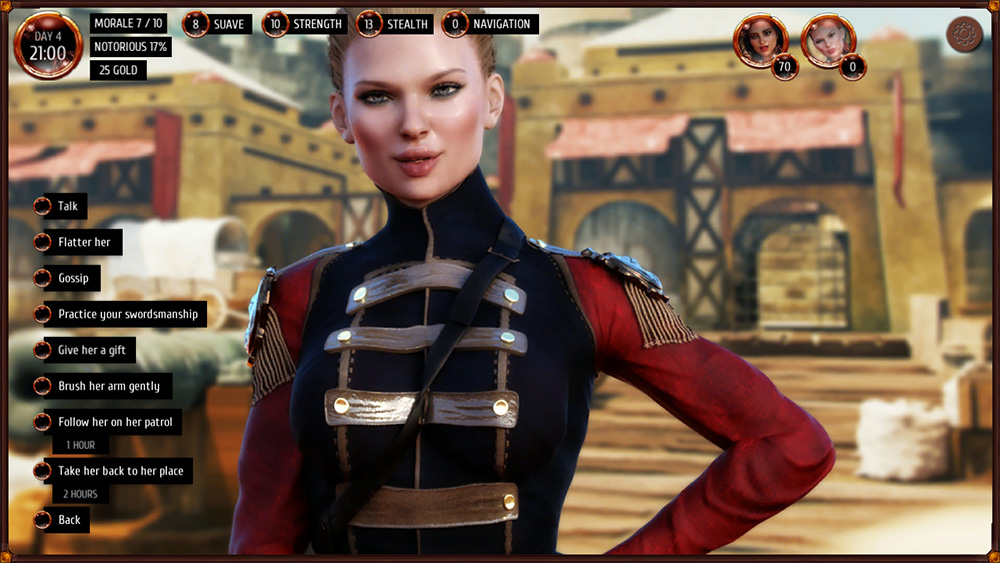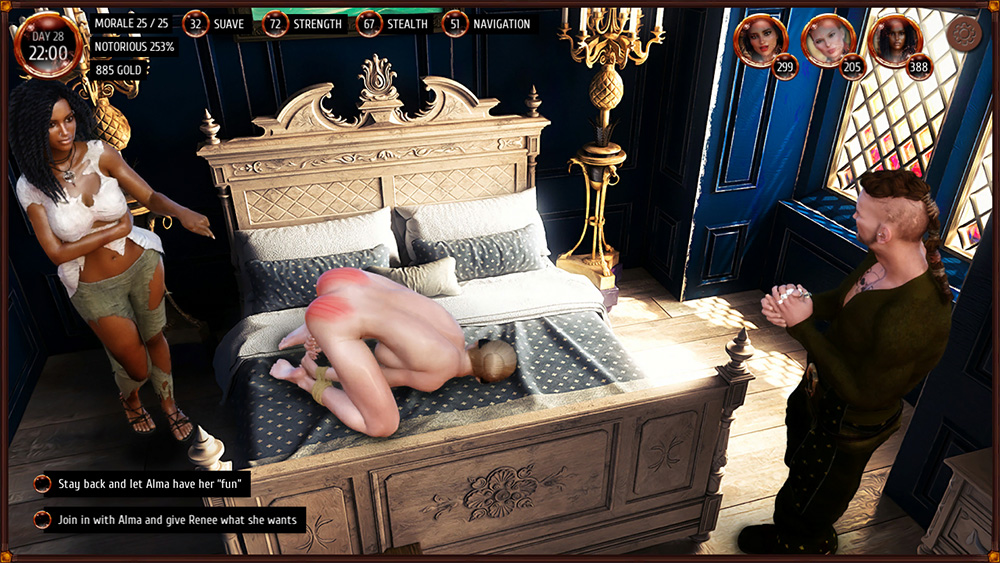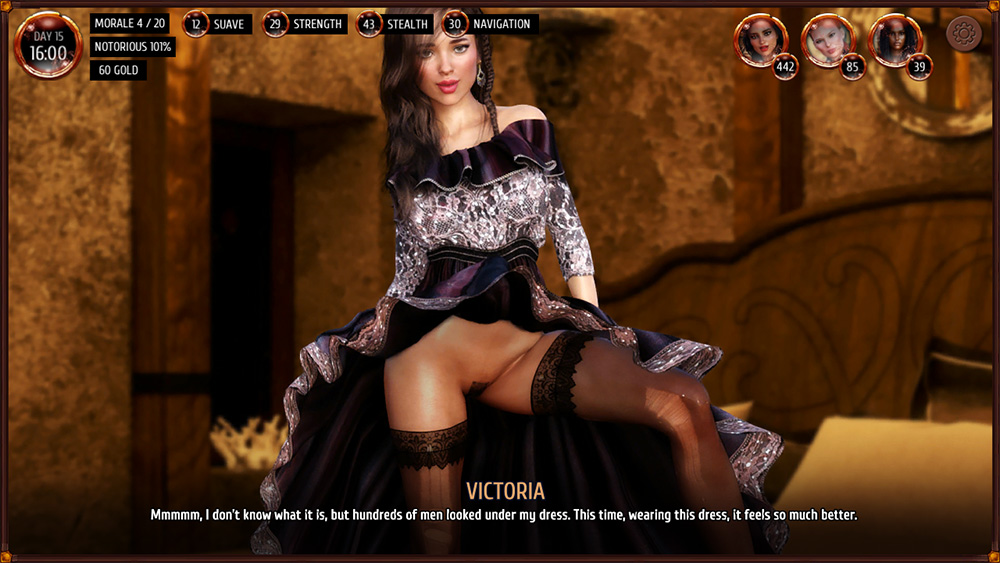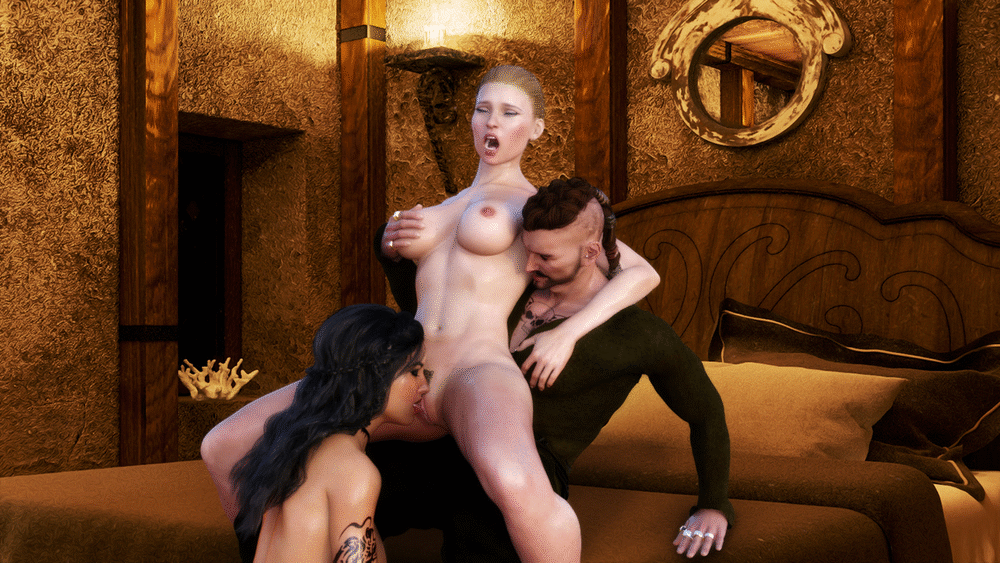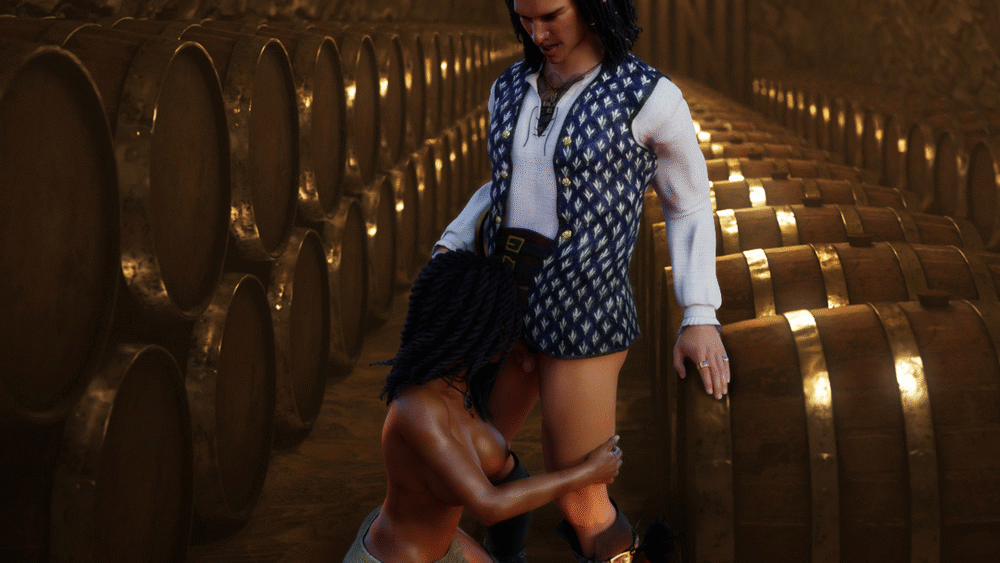 Questions that this game will help you answer:
Is the Governor's daughter as slutty as the townsfolk say?
Can Emma's expert lips pay 200 gold worth of debt?
Is Renee's brother able to satisfy a tavern's wench?
This "Yellow Book…" is it really as kinky as they say?
Is it true that pirate ladies don't mind swallowing salty things?
Do girls really enjoy rum, sodomy and the lash, or is it just traditional?
About the new save system
We've implemented the first part of our upgrade – moved saves from indexDB to LOCAL STORAGE. That should prevent deleting your saves during game / browser crash (very rare cases but sometimes happen).
REMEMBER: All saves are stored within your browser cache so if you decide to clear it – you'll lose them.
We're almost ready with the STAGE 2 – SAVE SLOTS. We just need to test it a little more before we start using this. Our plan – update UTBB and ELE3 with that feature this month.
With STAGE 3 we'll add a feature allowing you to grab / download your saved games and store them on your PC. Then you can load such file into a game on whatever PC you like and continue your gameplay.
WANNA PLAY IT?
Grab a rapier and enter Captain's quarters here – adventure with a lot of rum and salty girls awaits you.