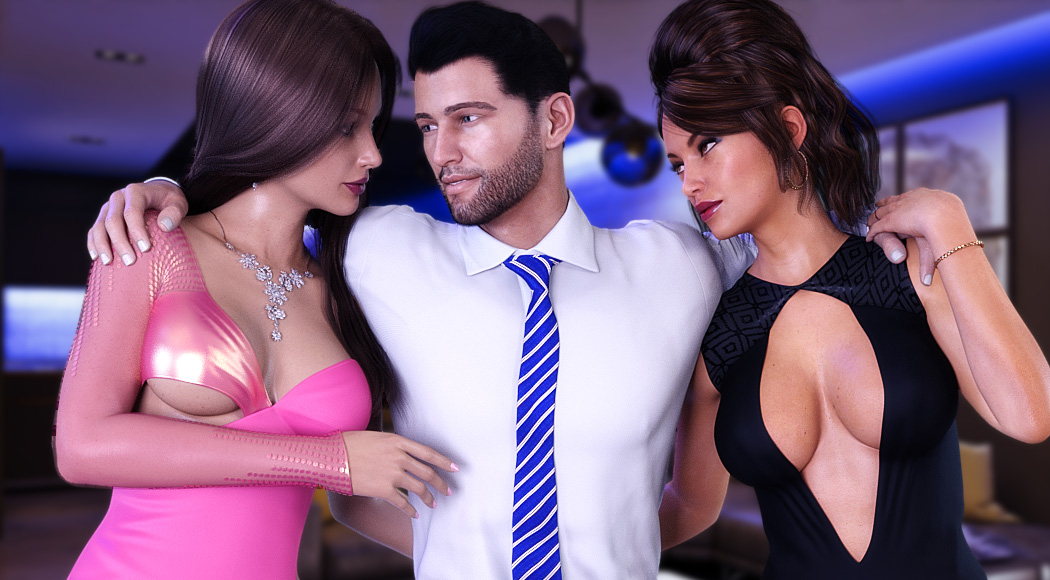 My name is David…
March 5, 2020
…and my wife demands a divorce.
Today we're announcing our new project – one of a kind relationship simulator with story full of erotic tensions and dramatic moments. You'll be playing as David, successful fantasy novel writer (yes, the one who gave us "Enchanted forests of Elves"), who just received divorce papers from his wife – Maria.
…and I believe that Maria is cheating on me.
She was always one of a kind in bed – ready to experiment, passionate and with enormous stamina. But for the last months their erotic life was non existing. Completely. David is sure she got her needs and cause she is very attractive woman, he is almost certain, that she got someone.
….and I'm being humiliated by the person I love.
Now Maria is trying everything to make his life as miserable as possible. She is changing every single day into experience straight from hell, only to convince him to sign the papers. What's more, she is also trying to drag their friends into this toxic situation. It's up to David, if she gonna corrupt them or they gonna stay on David's side.
…and I've lost the purpose of my life.
Now it's time to act! David has lost his inspiration and isn't able to write anymore. It's time to find a regular day job and start earning money, trying to figure out how to survive with his bitchy wife under one roof. Is there still a chance for them? Maybe.
His name is David and you got a chance to save him.
original, emotional and non-linear storyline
4 dateable and unique characters
amazing visuals by STOPER (CALL GIRL DENISE)
story written with passion by NEALE (ARKHAM – THE DARK LEGACY)
relationship simulation with minimal grind and a lot of interesting choices to make
over 50 sex animations and 600 static images
9 endings to achieve