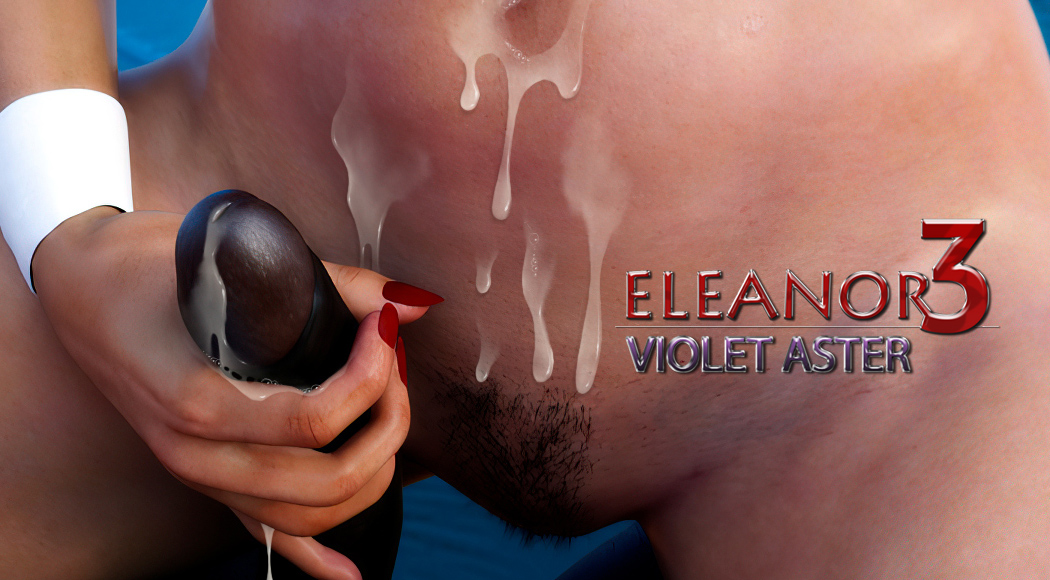 Violet aster is here!
December 17, 2020
Today we're releasing our latest expansion to ELEANOR 3 for our lopgold.com subscribers.
STEAM release at the beginning of 2021.
VIOLET ASTER EXPANSION INCLUDES:
FLAKE wants to reopen his club, despite having a court order to never operate a club under his name again. It's a huge story path which require to gather the old crew – ANGEL and DEVIL and a lot of other preparations and complications during that process. It's going to be EPIC.
More options for the ending scene with "the evil master mind" – this time we also add PAIGE to his harem.
Real estate is going well and AMBER got more customers that need to be "serviced" by them. And guess what? DIDI is going to be one of them.
Want to spice up her life even a little more? Play with a young guy who is watching her from his window.
Be a good housewife and invite young missionaries from a local church to your apartment. Show them, what kind of sister of mercy, you really are.
New daily actions for already established locations.
New locations – park, where you can get new interactions with PAIGE and SEX SHOP
New datable character – IVONE, willing to present you how those modern erotic gadgets work
NOTE: Thanks to AI postprocessing expect significant improve in the image quality!

Last time we met Eleanor, she'd moved with her husband Drake to a new city in order to start a new job – her husband had founded an accounting company and she would be…
…his assistant, jumping on every dick she could see around her.
One of those dicks belonged to Don Mario, a local crime boss who fed Eleanor's immense appetite by letting her dance at his club and have all the sex she wanted. The only catch was, he wanted Eleanor to convince her husband to do more dealings with each other. In other words, Don Mario had dirty money and he intended to launder it through Drake's company.
When the situation blew up, he framed Drake and it was Eleanor's husband who was arrested for the crime boss' sins. Eleanor wasn't even able to testify to protect him – Don Mario blackmailed her, saying he would reveal all the dirty stuff she had done in his club.
Ashamed, afraid of what might happen if Drake found out, and desperate protect their marriage, Eleanor didn't take the stand and kept her mouth shut. With no character witnesses to speak on Drake's behalf, the judge sentenced him to six months with no parole.
You'd think that, without her husband around, Eleanor would have held a massive orgy till he got out. But for the first time in her life, Eleanor thought that the apartment without Drake felt much like herself: empty. She soon decided to pack her things and move back to Passion City to try and rebuild her life while she waited for Drake to get out of jail and join her.
So, in four days Drake will be coming back from jail and she just can't wait till that moment. Will he ever forgive her? Is she going to make him love and trust her again? Or maybe Drake is a closed chapter of her life and it's time to look for new… inspirations? As always, you have thirty days to find out.
When we lay awake at night, we may end up counting sheep, but Eleanor's mind works on a different wavelength – if she wants to fall asleep, she counts… dicks. But it gets her so horny that she ends up visiting her bathroom and easing her tension with her nimble fingers, gently caressing her eager pussy under the shower.