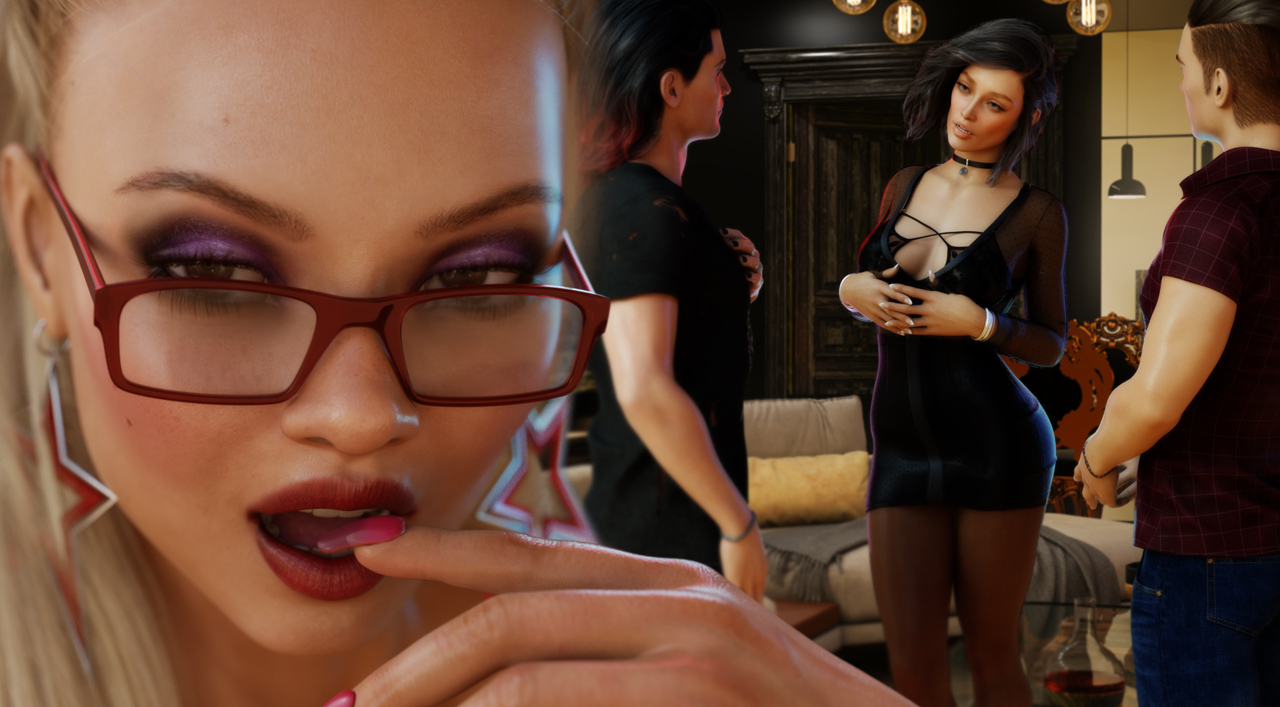 Bloodlines and Romance after dark
November 5, 2021
BLOODLINES OF SHADOW SPRINGS
Last week we've released very important game for us. We've put a lot of heart and effort into the development process (I mean all visuals, copywriting, coding, beta tests) and thanks to your feedback we've been able to quickly tweak it smart enough to limit the grind and make everything as enjoyable as possible. All according to your suggestions – thank you for that. So right now I'm fully confident it's one of our best games ever created.
super sexy visuals with a lot of crazy 3somes and 4somes from the guy who delivered PLEDGE, UNDER THE BLACK BANNER, MUCH ADO ABOUT NOTHING and many more
unique gameplay which is a mix of visual novel and relationship simulator – grind process is limited, we've added a lot of aid and supports so even people who don't like boost their stats, gonna feel with it at least comfortable
interesting and original story which you'll have the privilege to explore during your play though. Full of plot twists, emotional moments and not linear with lot of different endings to discover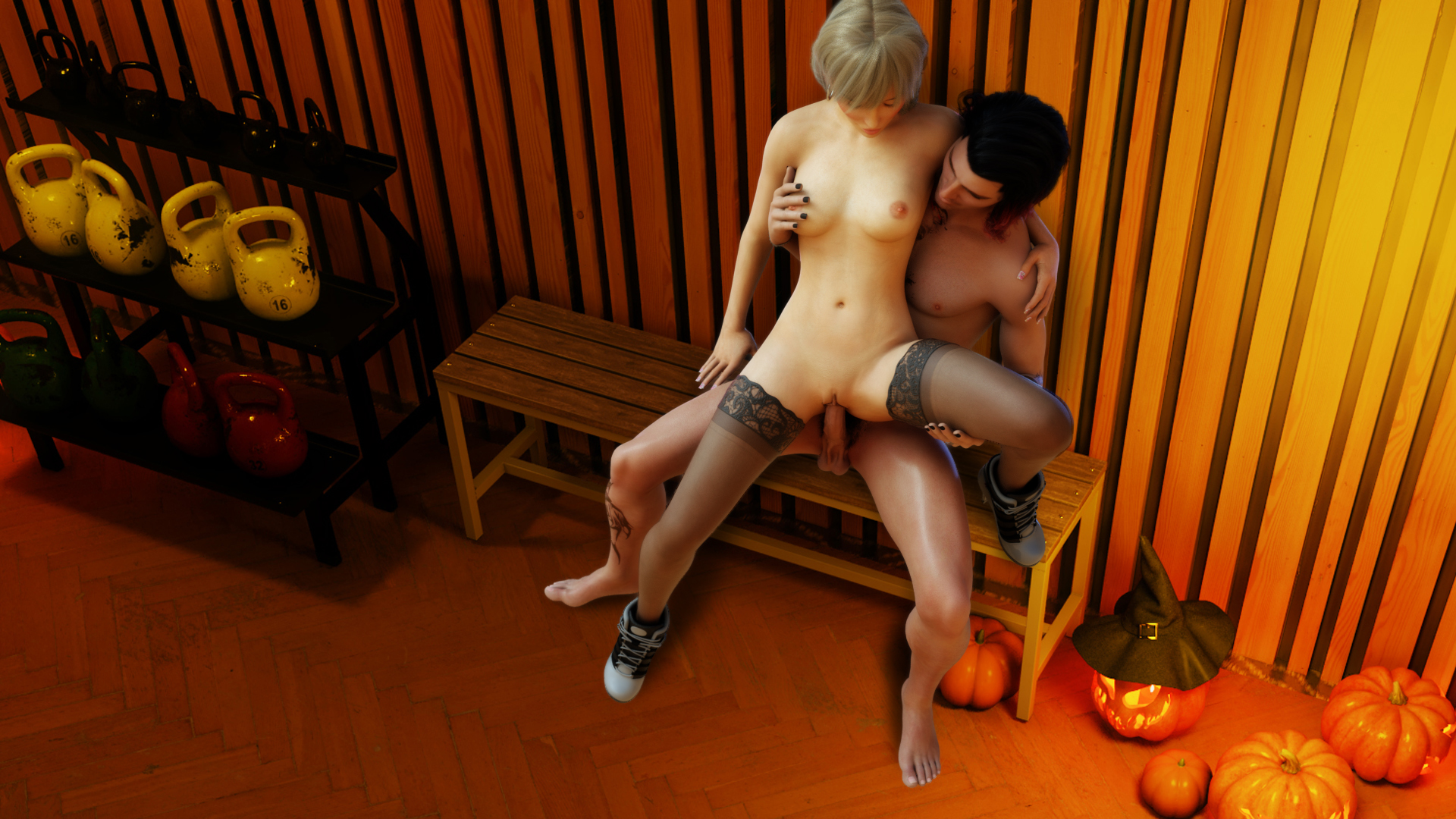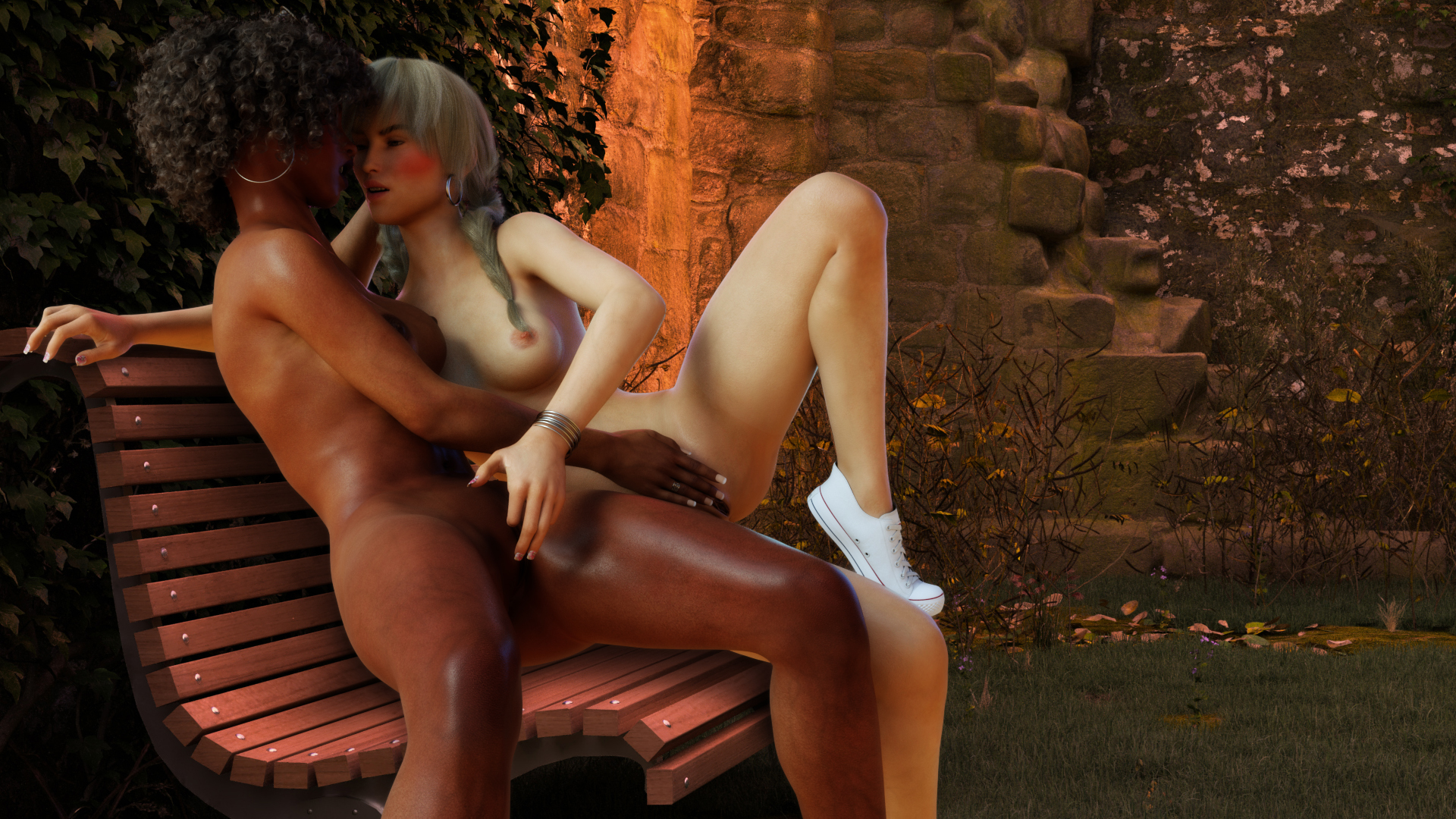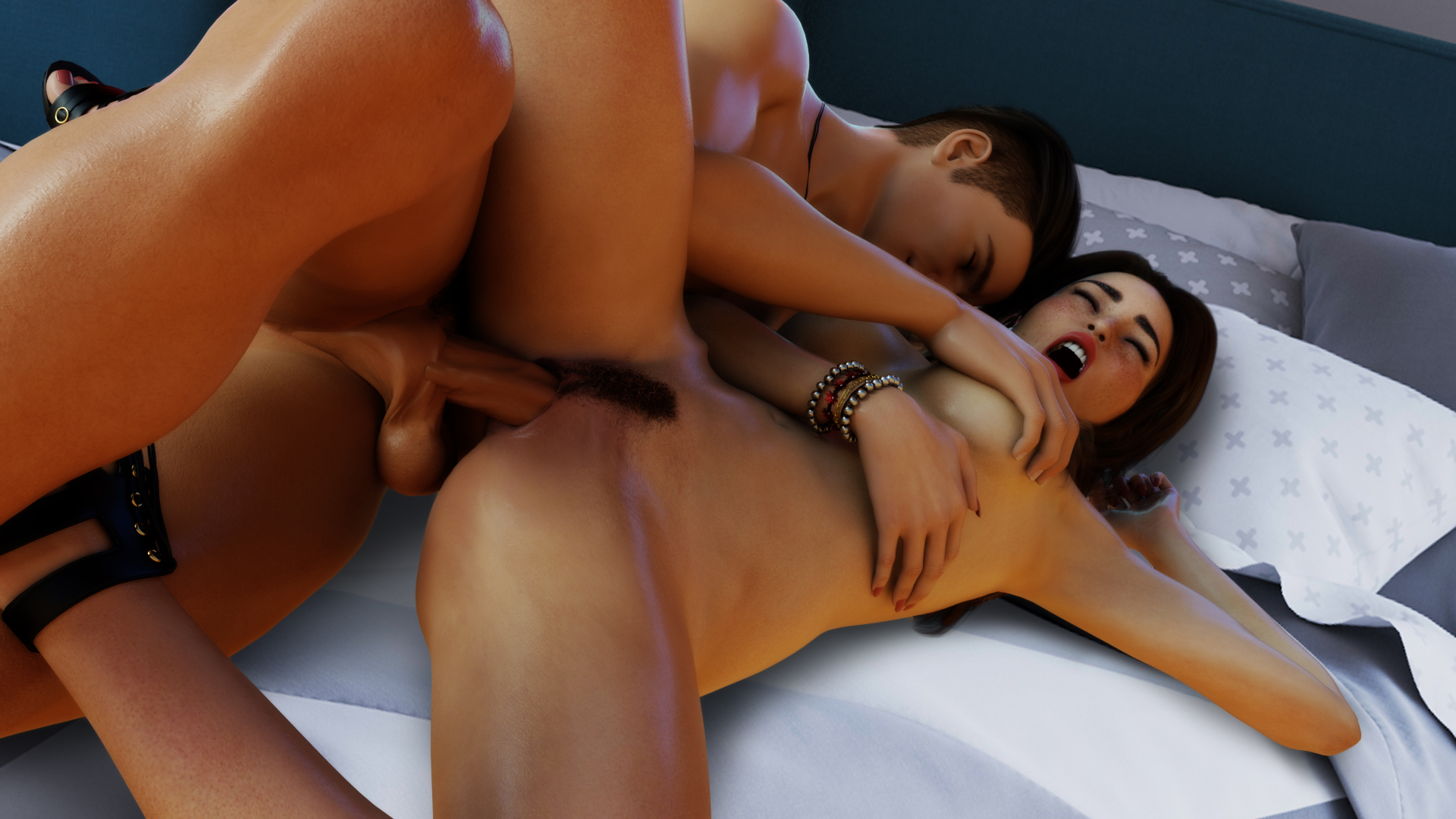 We've promised you that we'll release this game on STEAM – unfortunately that's not going to happen. STEAM has rejected our game and we won't be able to sell BSS in this channel. That was a huge letdown for our team because, we've not only lost the new STEAM audience, but also we won't be able to deliver our promise to sell BSS as a stand alone game. But that's not the end of the world. We've decided to come back to NUTAKU and it looks like that BSS (probably with couple more titles already published on STEAM) will be available there soon.
So if you're eager to try our latest game now, we recommend you to join sexandglory.com

Also we would like to ask you a question.
Loading
Do you want to see BLOODLINES expansion?
Thank you for voting

You have already voted on this poll!

Please select an option!
ROMANCE AFTER DARK
The game is almost complete and I plan to release it on lopgold.com it in the second half of this month. What can I say?
I'm amazed with it. It's so different from the games we've developed so far. Much more mature. Not only in terms of visuals but also emotions and stories you'll find there. Of course, I won't say, that some of you gonna shed a tear during the gameplay, no. But I'm sure you'll feel sorrow, compassion and respect. This emotional bond you're having with a character you desire, when you know her troubling past, her dreams and weaknesses, finally makes the intimate situation much more personal and mature. Mixing that difficult emotions with erotic content isn't easy but I believe we've been subtle enough to do it right, mainly thanks to just outstanding copywriting you gonna find in that game.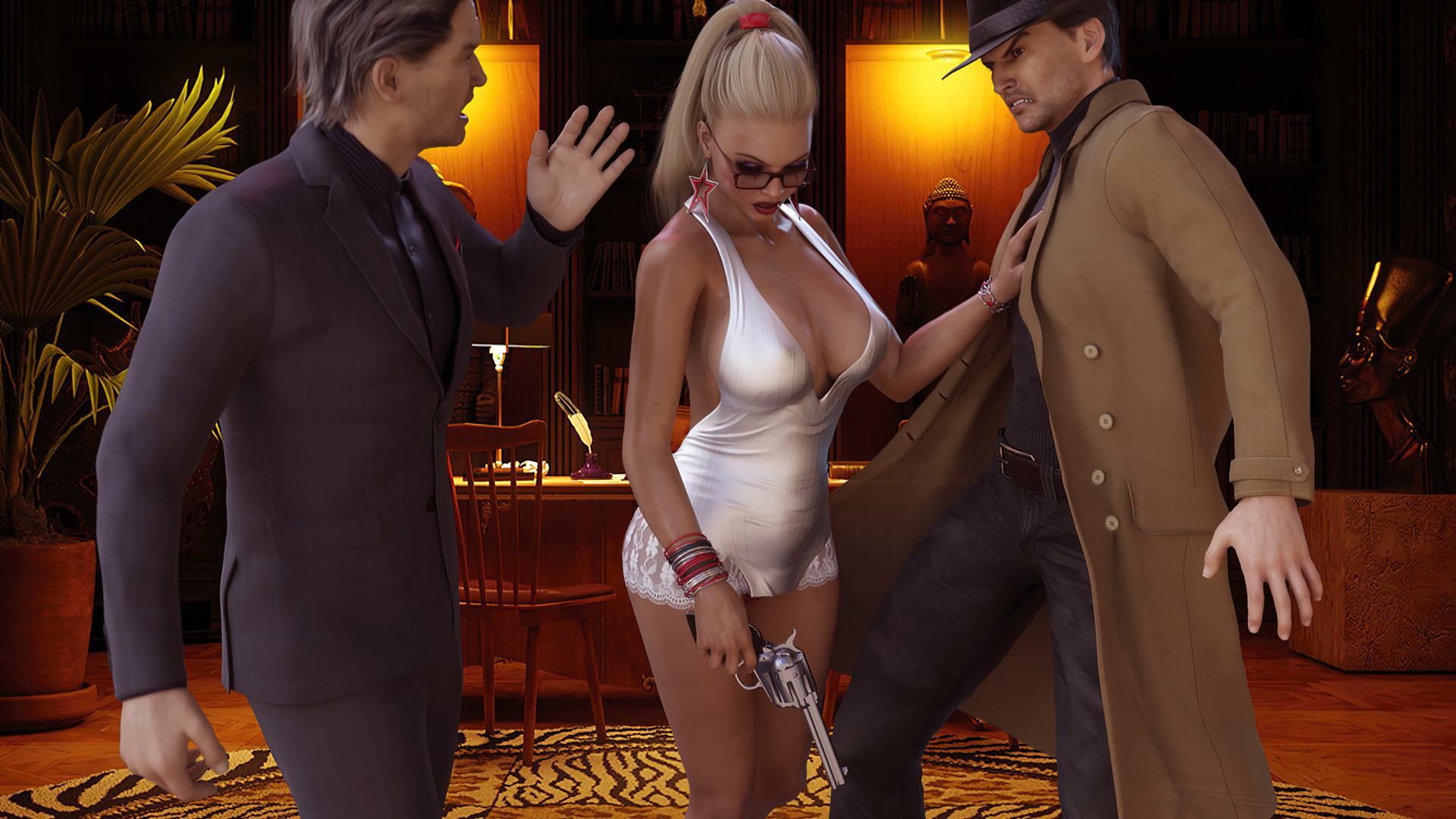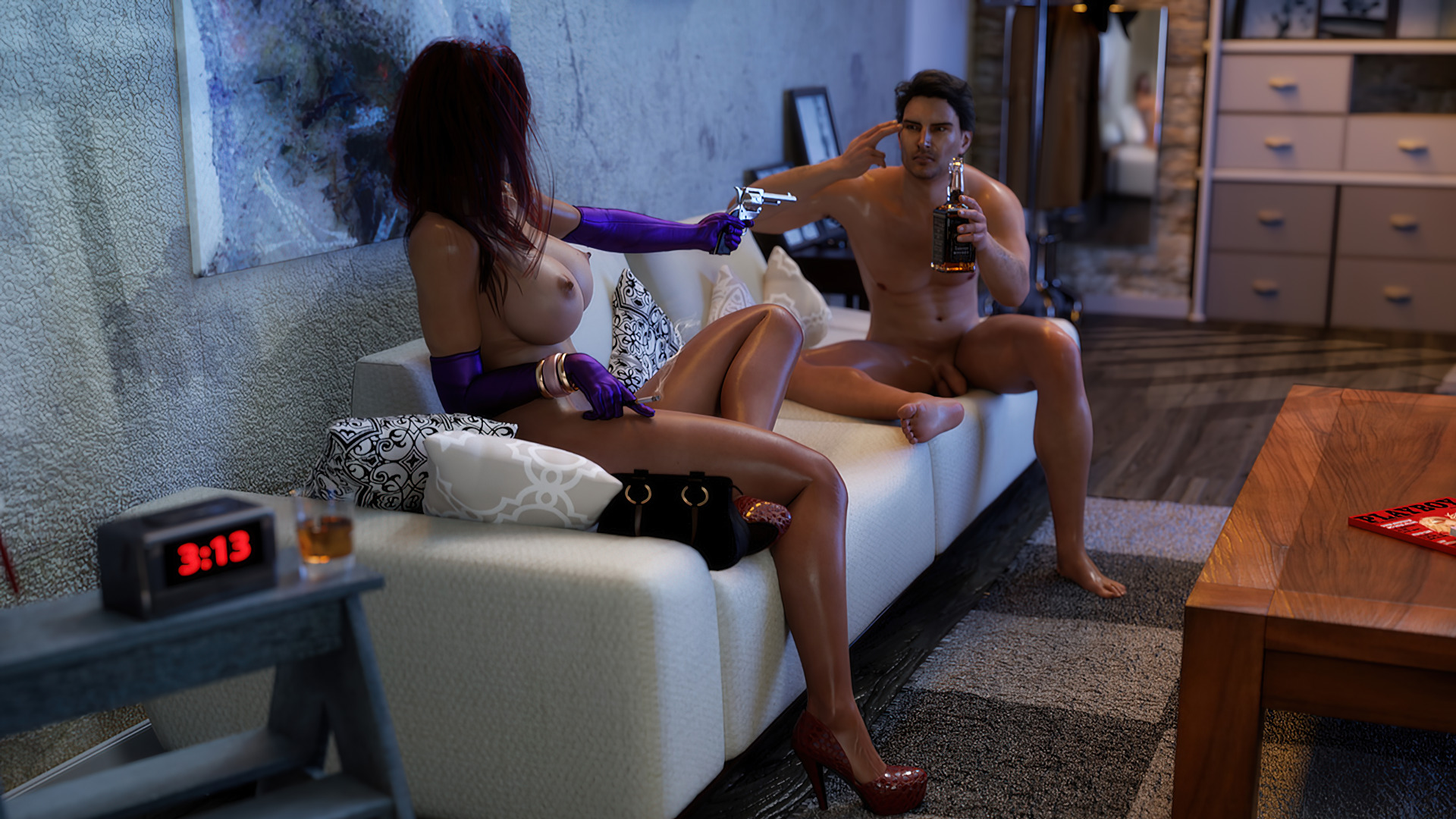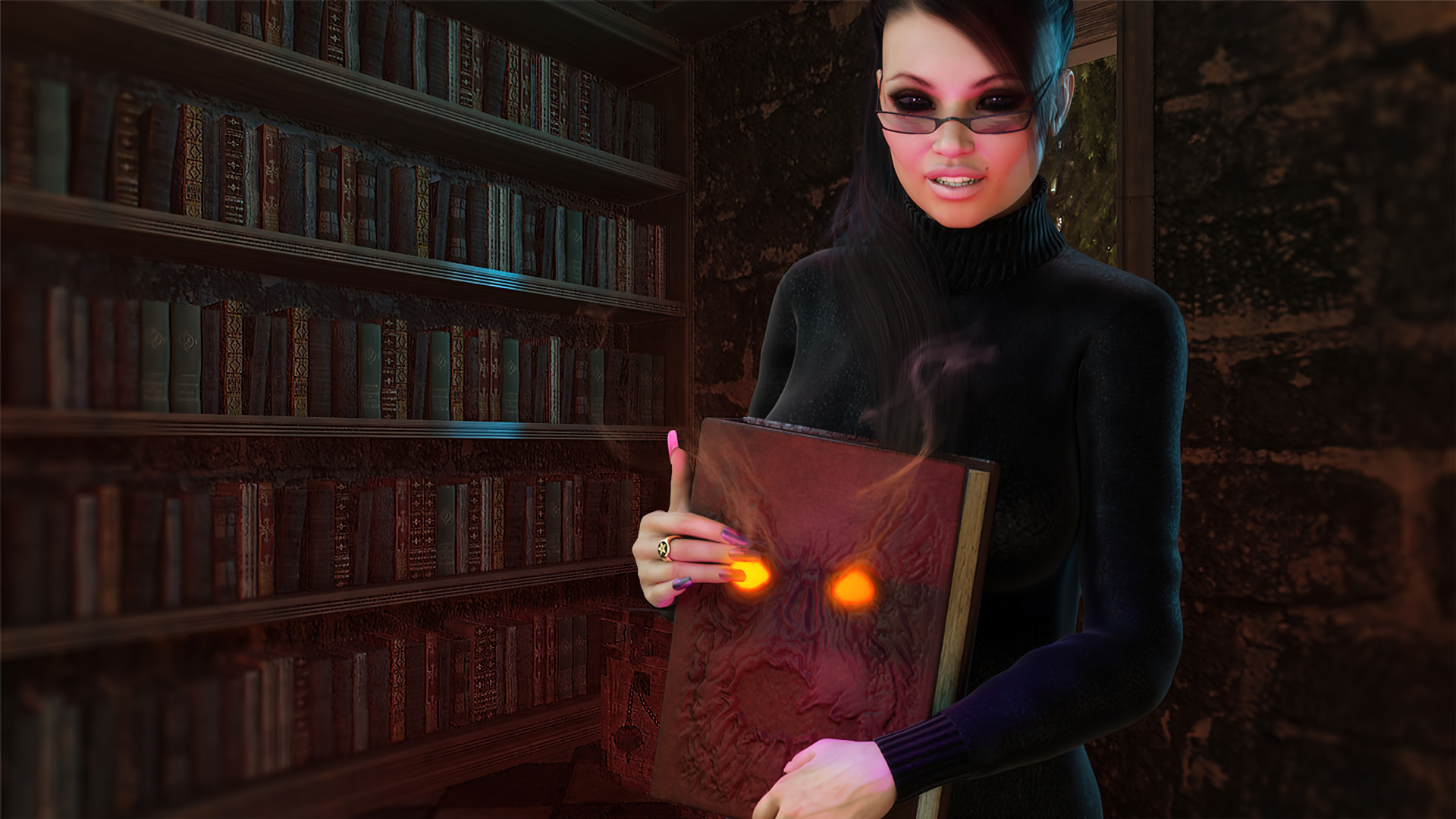 Stylish renders and artistic music causes this noir atmosphere to feel authentic – you almost can smell the scent of cigarettes the characters are smoking on the screen. Different styling helps us in narration too, makes the whole experience much more unique and realistic. Sometimes bizarre, sometimes funny but always full of emotions.
Also the gameplay – so different from dating sims and visual novels. You can freely travel around Arkham, visit various places, push your case forward and interact with other girls. Game is far from being linear – your choices seriously influences the story which can be completed in 10 different ways. You can, of course, count on a sex scenes and endings gallery + bonus image gallery with some really twisted pictures.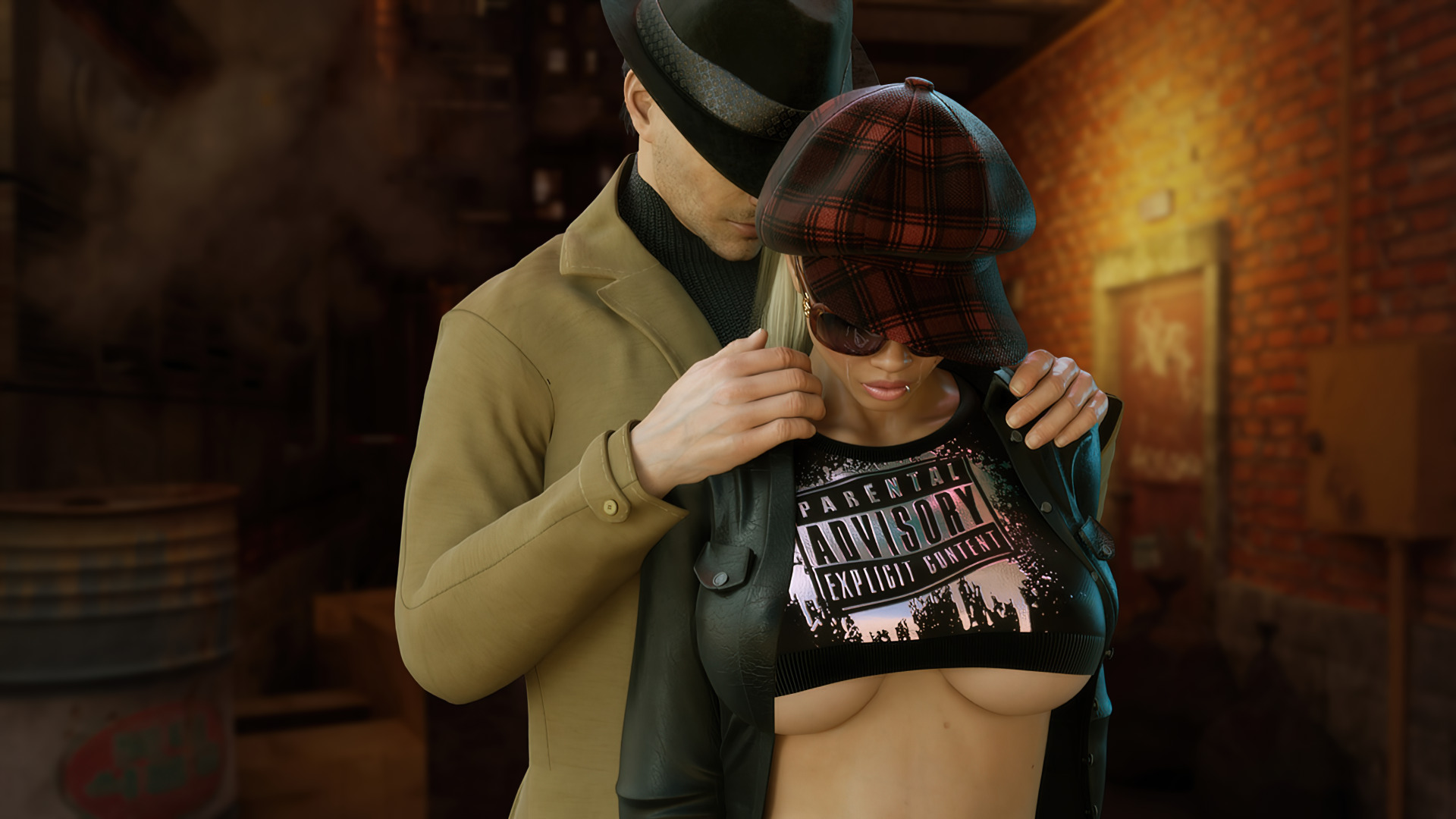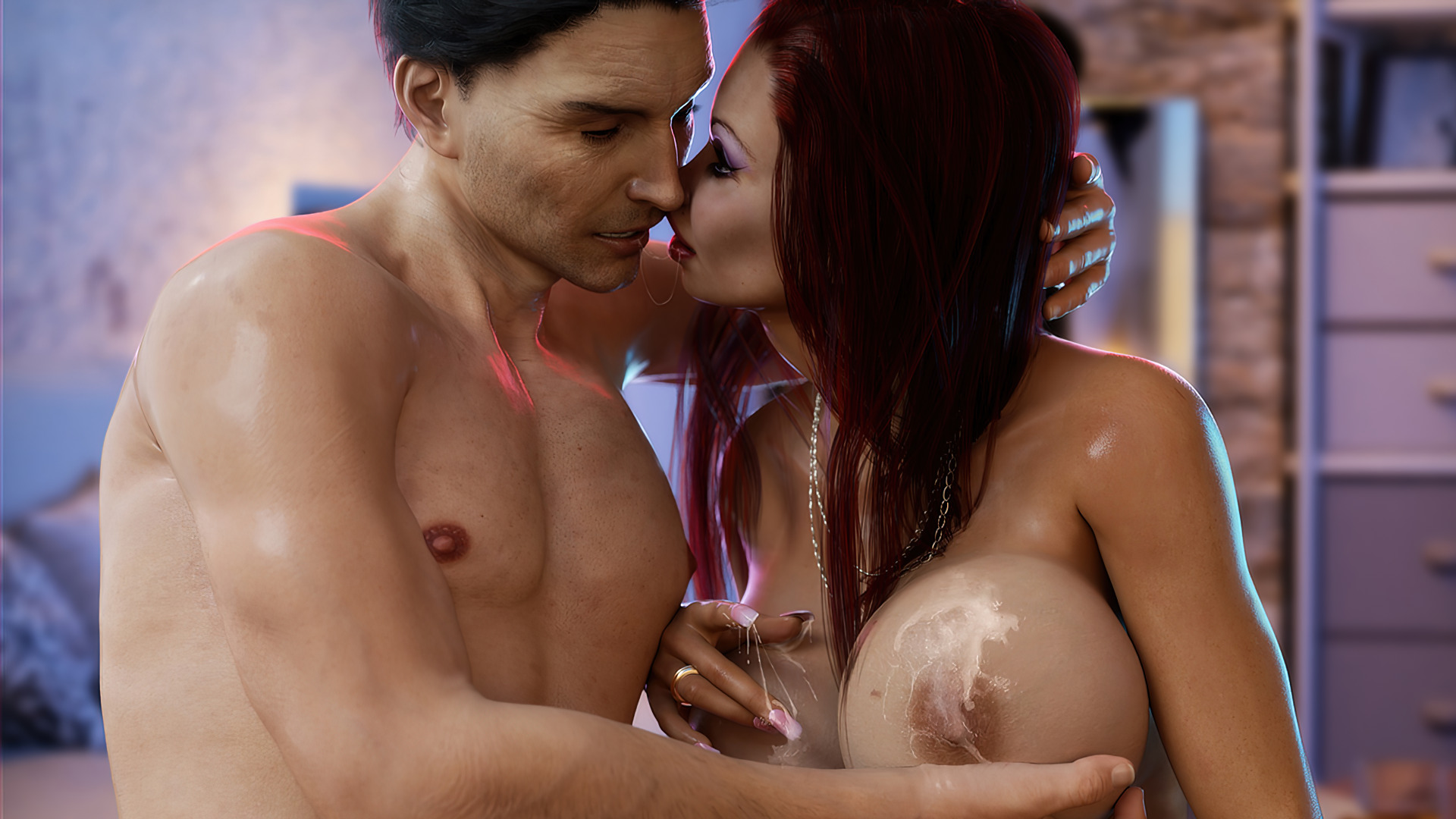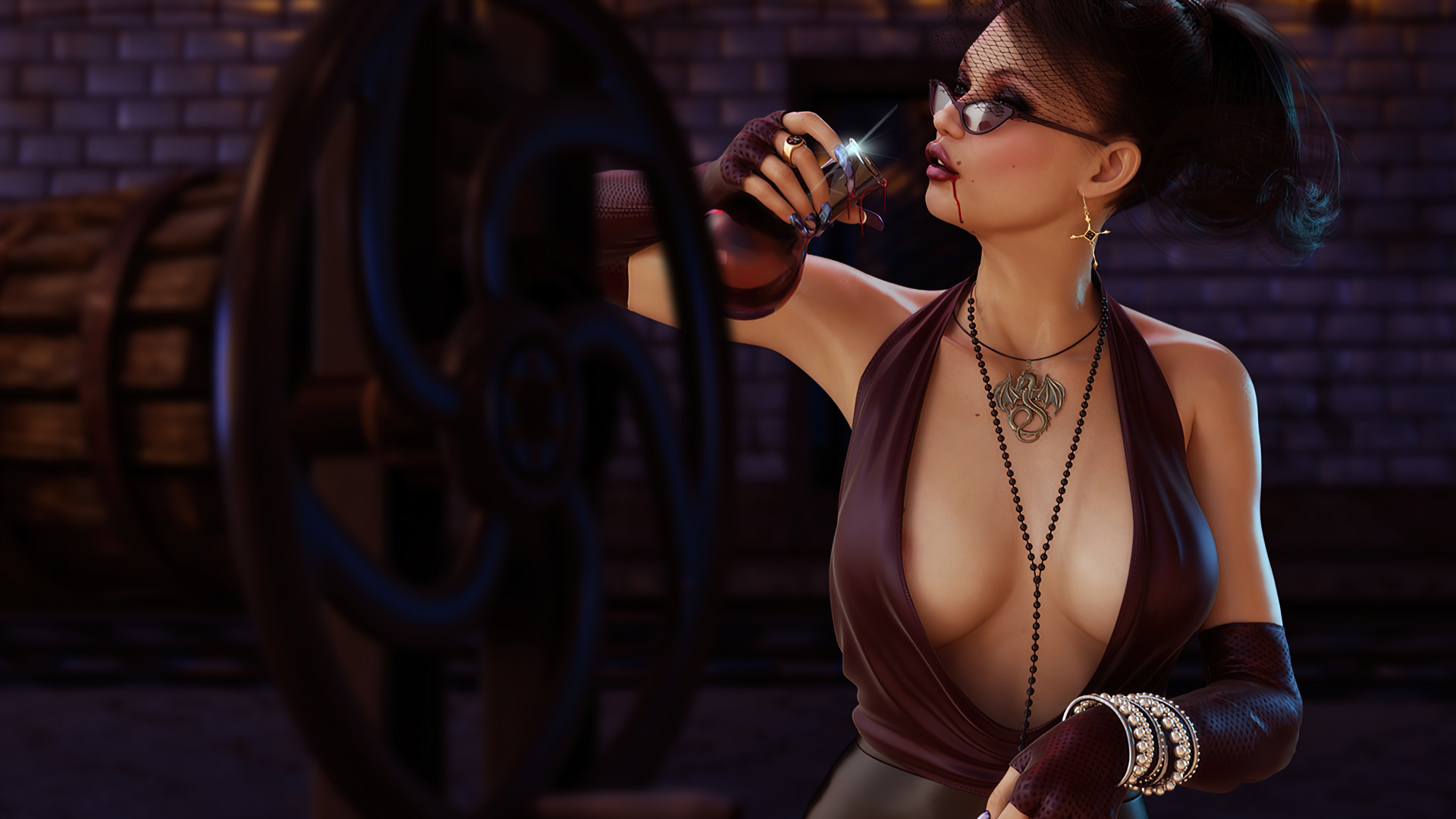 It's not another dating sim full of cheating wives and naughty secretaries just waiting to jump on your cock. No.
It's the most artistic game we've developed so far and experience you'll remember for a very long time.