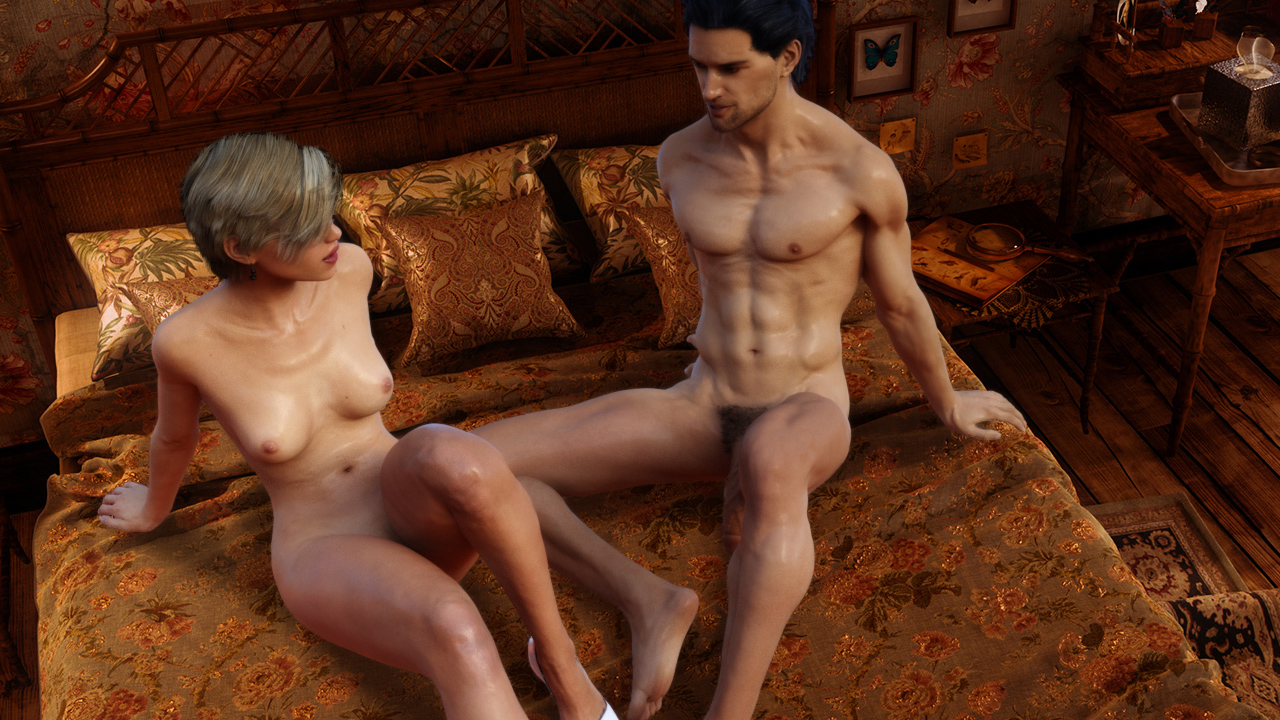 Curt Maddox cast of characters
June 12, 2022
I've just received the complete texts for our incoming wild west game so it's a good moment to present the characters you gonna meet there.
Curt Maddox
Local sheriff, he won that badge in a poker game with the ex-Snake Valley sheriff. Curt used to be a troublemaker, that is until the first time he laid eyes on the new town Mayor and fell hat over boots in love with her. He knew the mayor would never fancy a guy like him, but when the old Sheriff died the same night he lost his badge, Curt took his place… despite having zero experience. Keeping the law is a struggle for Curt, but he tries to impress Christina to make her happy. They are together but trying to keep it secret from the rest of the town. She's a ballbuster and hard to please so Curt is stressed, he's got a strong notion he just ain't good enough for her and it's killing him.
What's more, he got his own issues with staying faithful so he spends time with other girls in town to boost his morale, and prove to himself that he is man enough and compensate.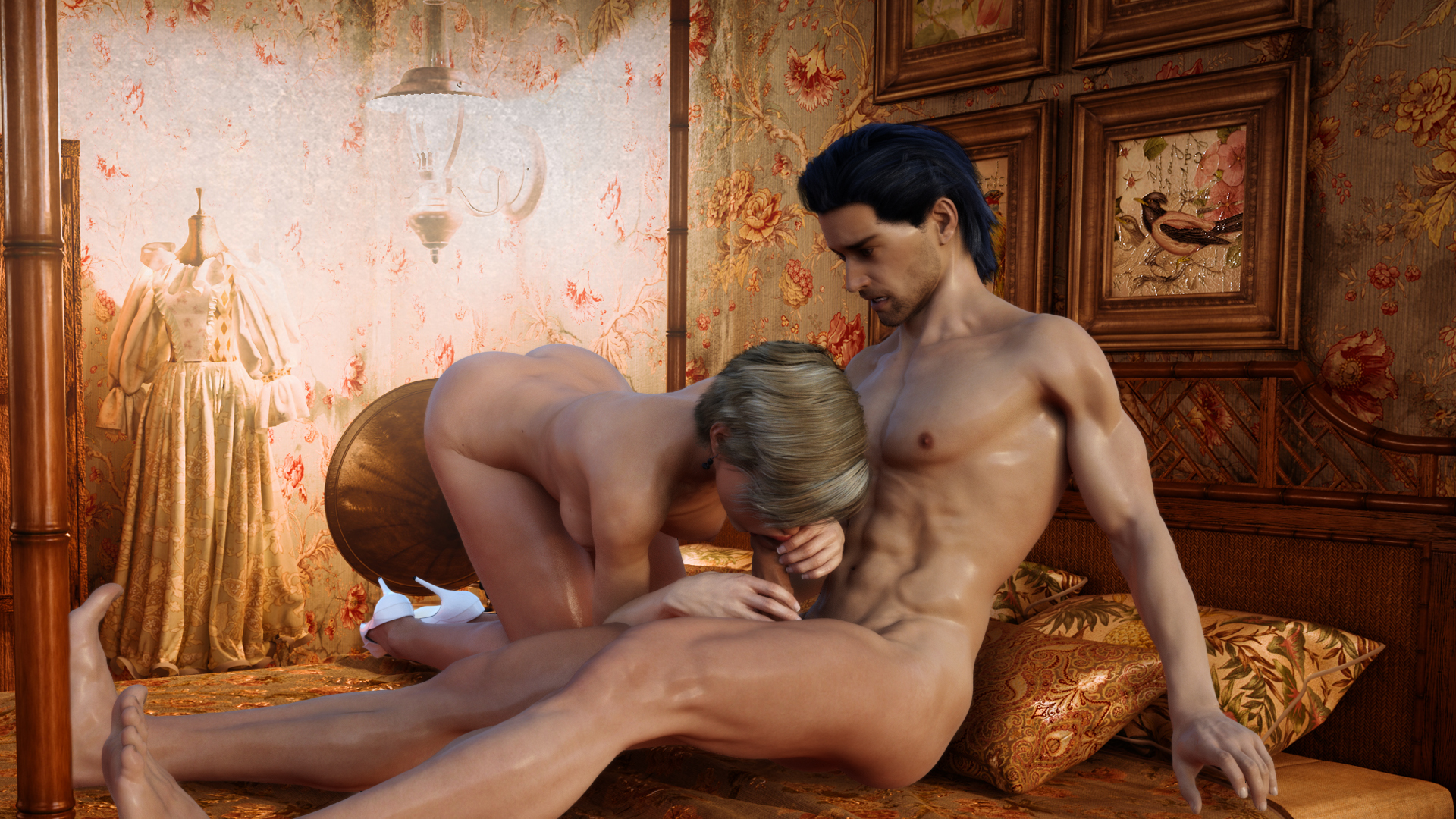 * * *
Lori
Adorable farmer's daughter, and notorious drinker. Her life's passion is to keep her father Hank in sorrow and despair. So she rides every cowboy she can and her reputation is… questionable. She's got lots of experience in the sheets and a terrible temper to go with it. Somewhere deep in her heart she loves her father, but can't forgive him for becoming a drunk and abandoning her, emotionally anyway, after her mother passed. She would give anything to make more of her life than crops and cows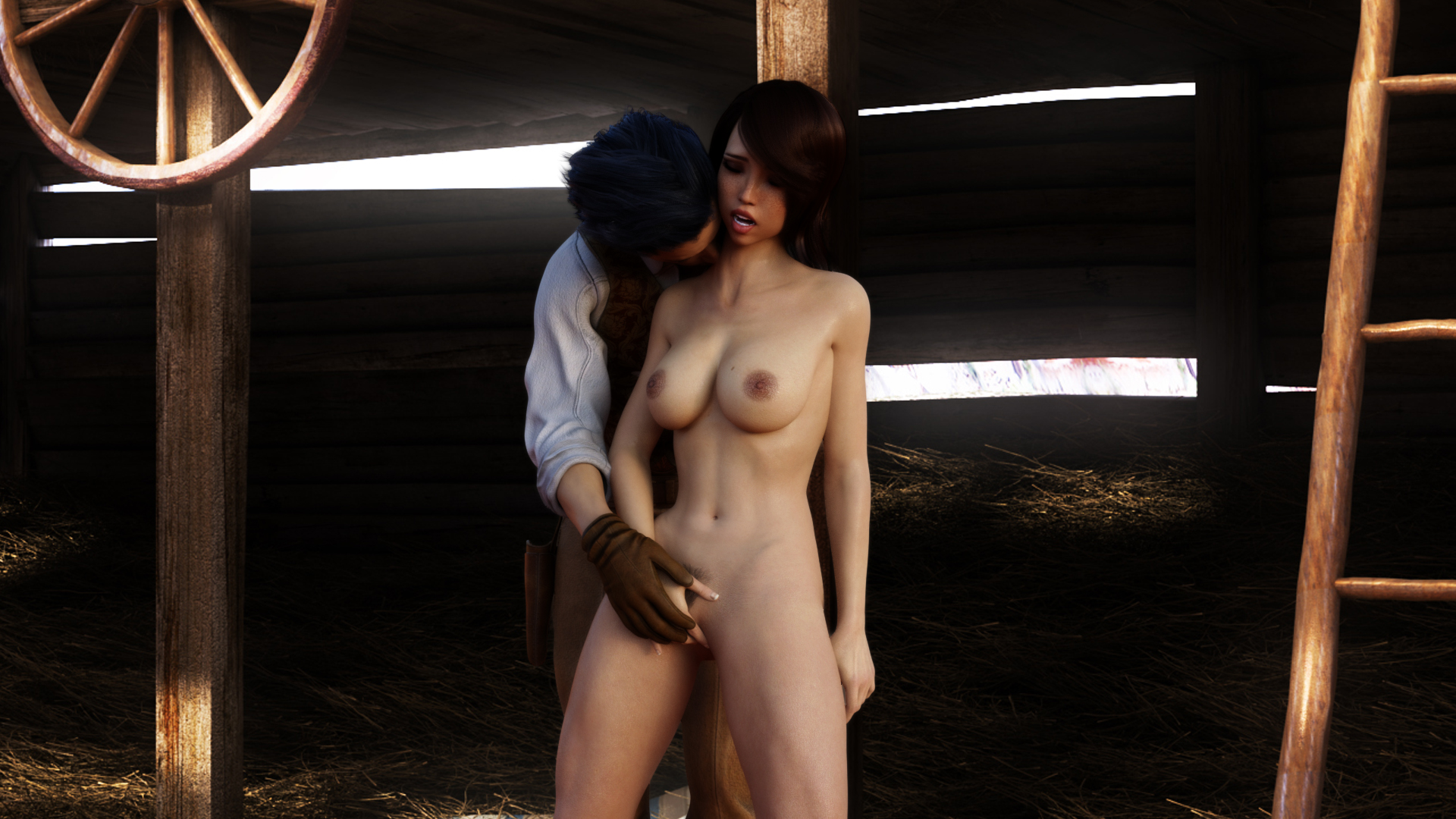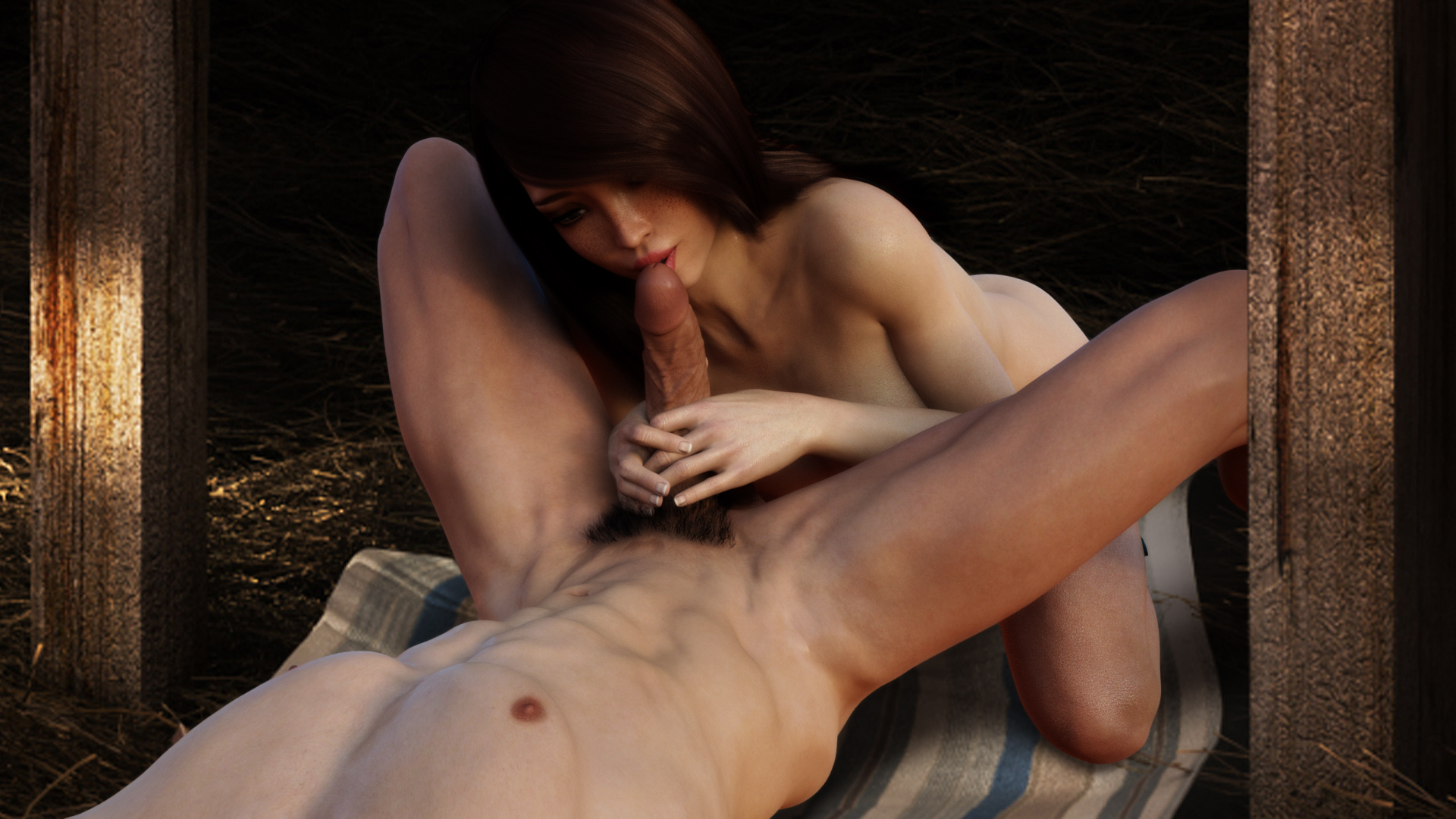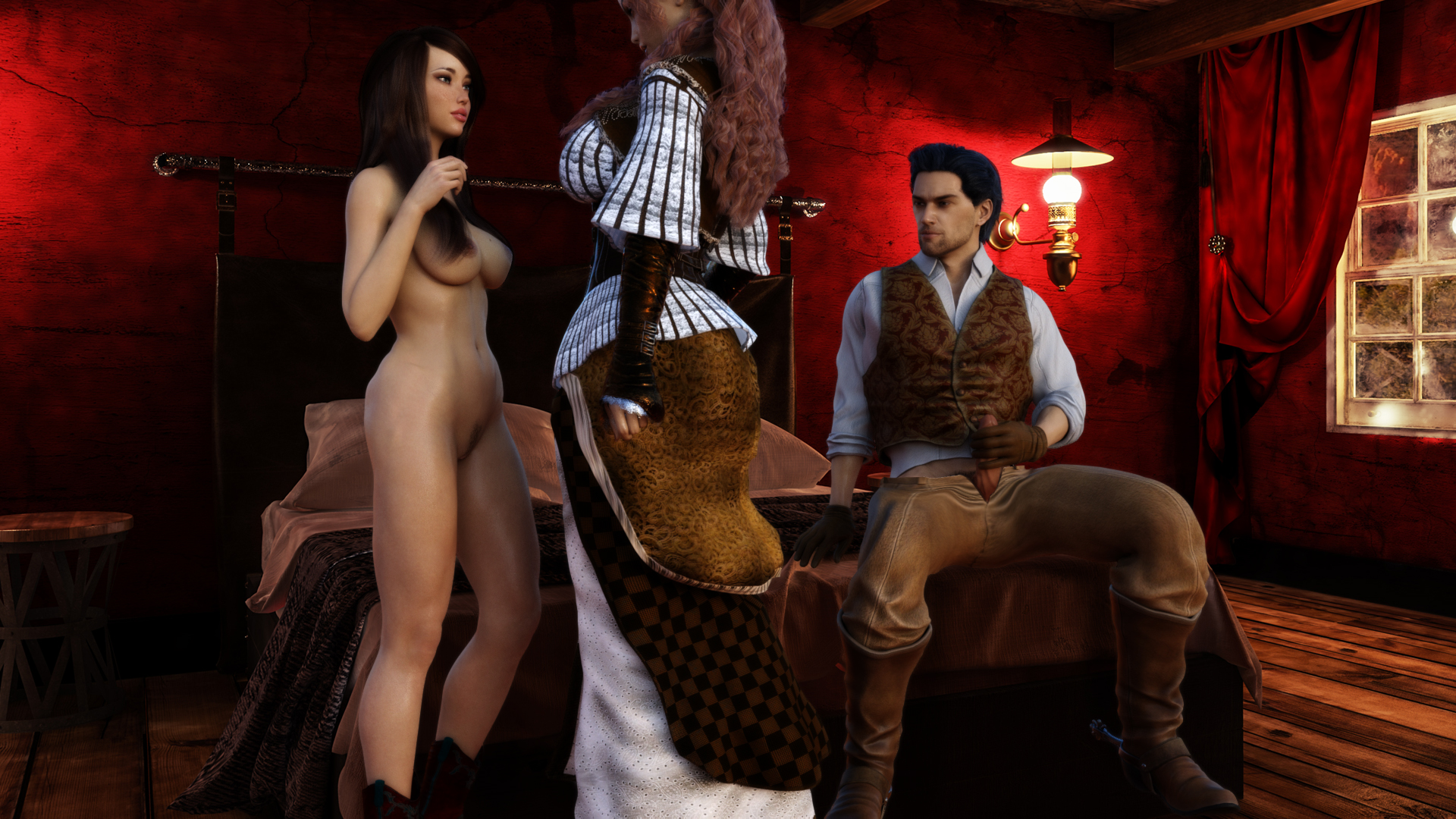 * * *
Christina
Mayor of Snake Valley. A title she received from the previous mayor…you may recall the last time we were in Snake Valley he skipped town with his pregnant daughter Mary and headed to sunny California in order to escape from Jack Shepard who may be the daddy to that child. Christina doesn't know what she's doing, but her high-class education, people skills, and generous self-esteem help her run the town without any serious problems. She's a cold woman, and treats her relationship with Curt that way – she never dated a man like him. There is something wild in his eyes, his temper, and his experience in bed – he is the scoundrel who attracts good girls like her. The Mayor has got a lot on her shoulders these days, and it is stretching her thin so she looks for support in Curt's arms. There's the conflict with Riri for forcing her to flee the town thanks to the support of the locals who hated the voodoo witch because of her magic that they didn't understand so it must be bad.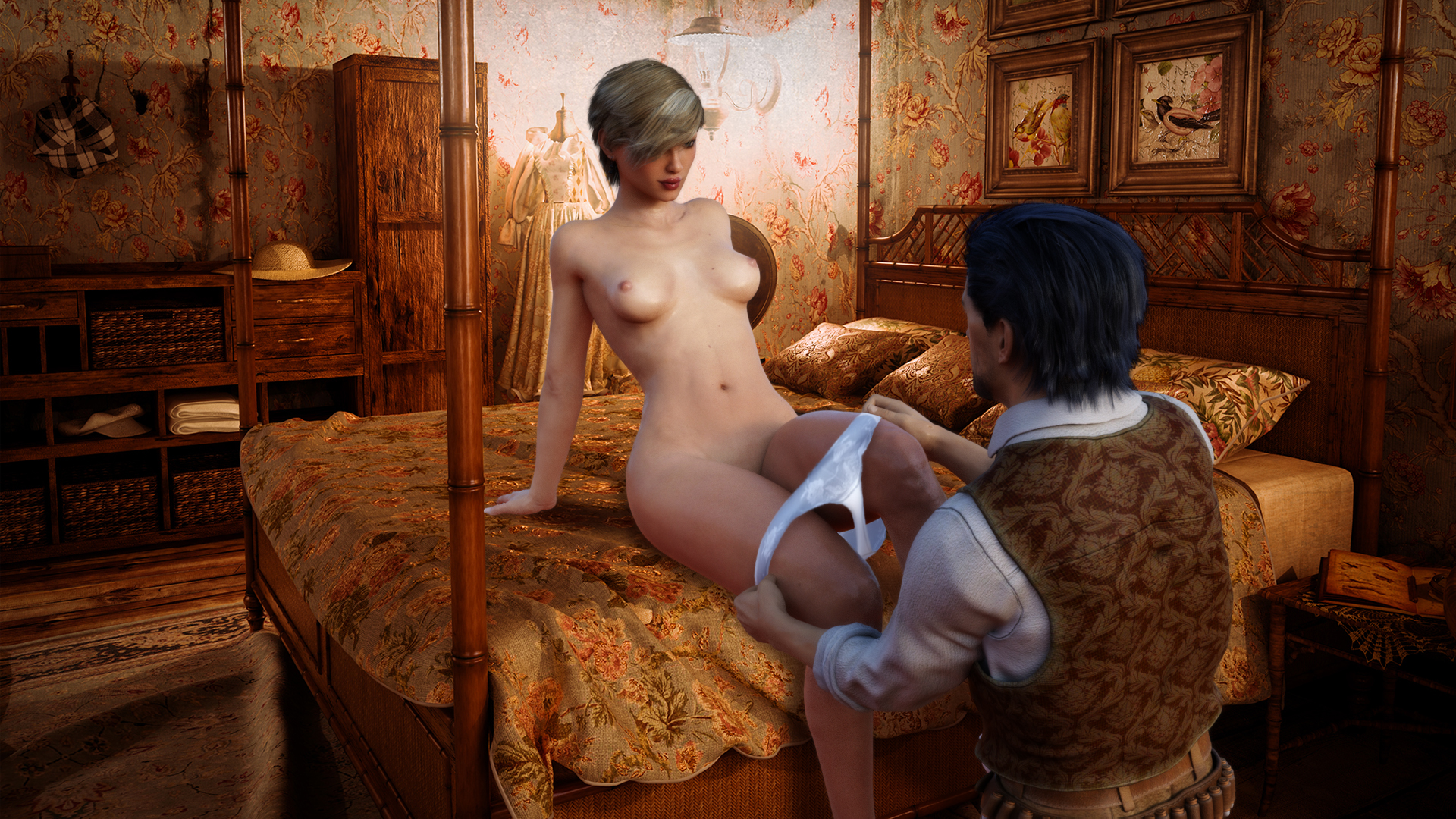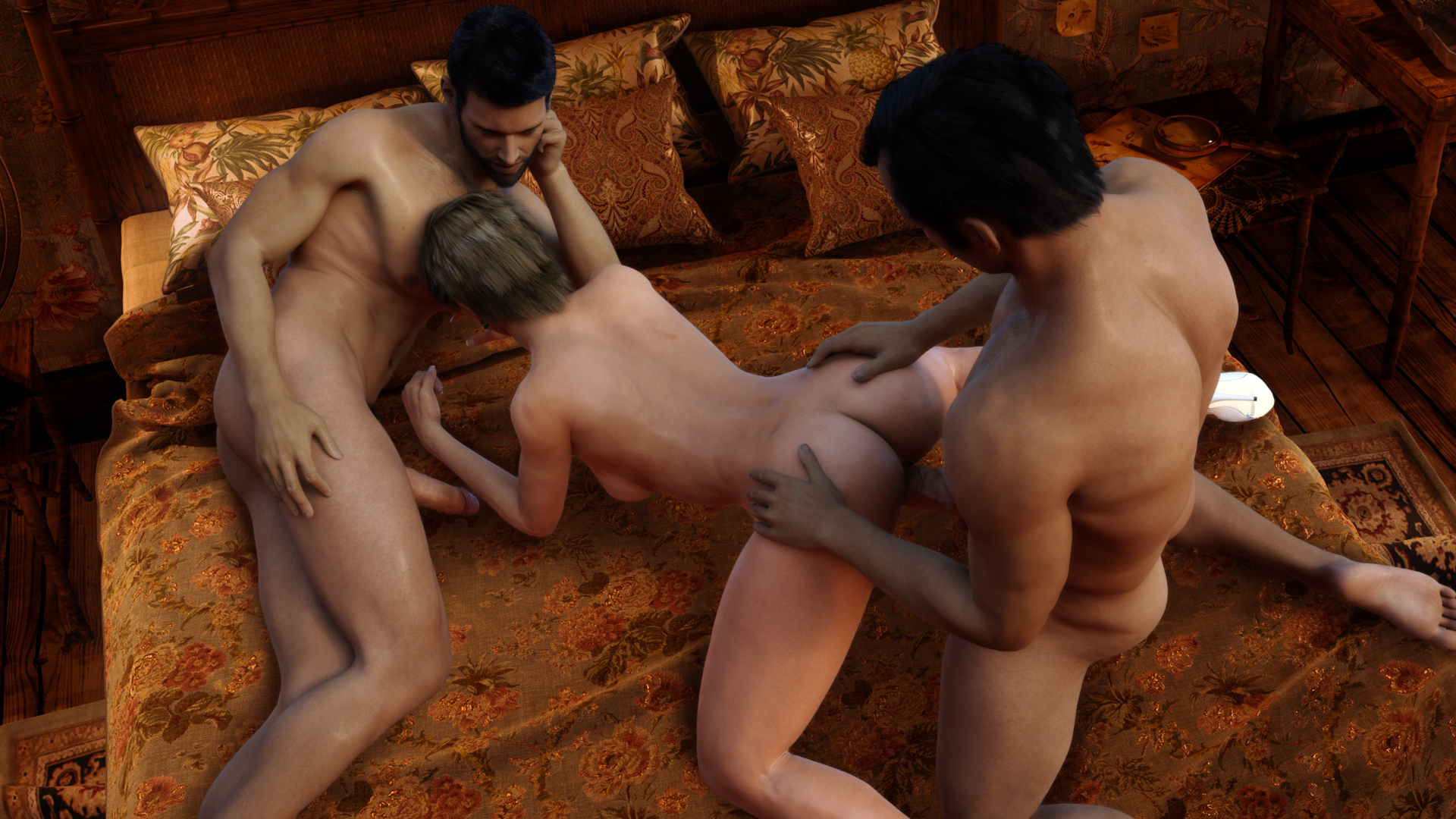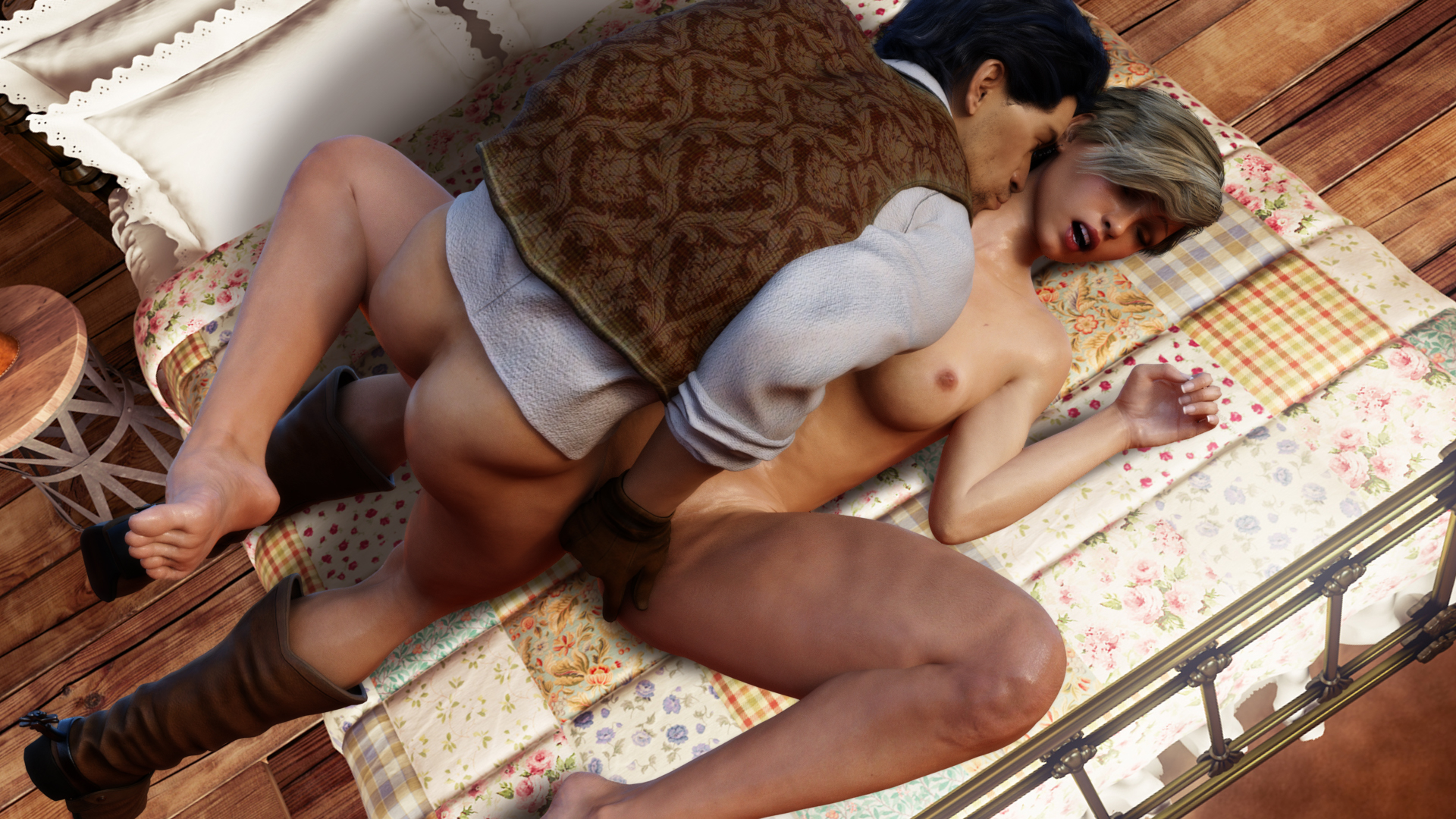 * * *
Riri
Just a voodoo cultist trying to sell potions – Riri once had a stand-in town, but was banished by Christina and an angry mob wielding torches (provoked by Christina). During that disturbance Christina's house was accidentally set on fire… so she blames Riri and demands money. Riri is fed up with Christina and her control and plots her revenge.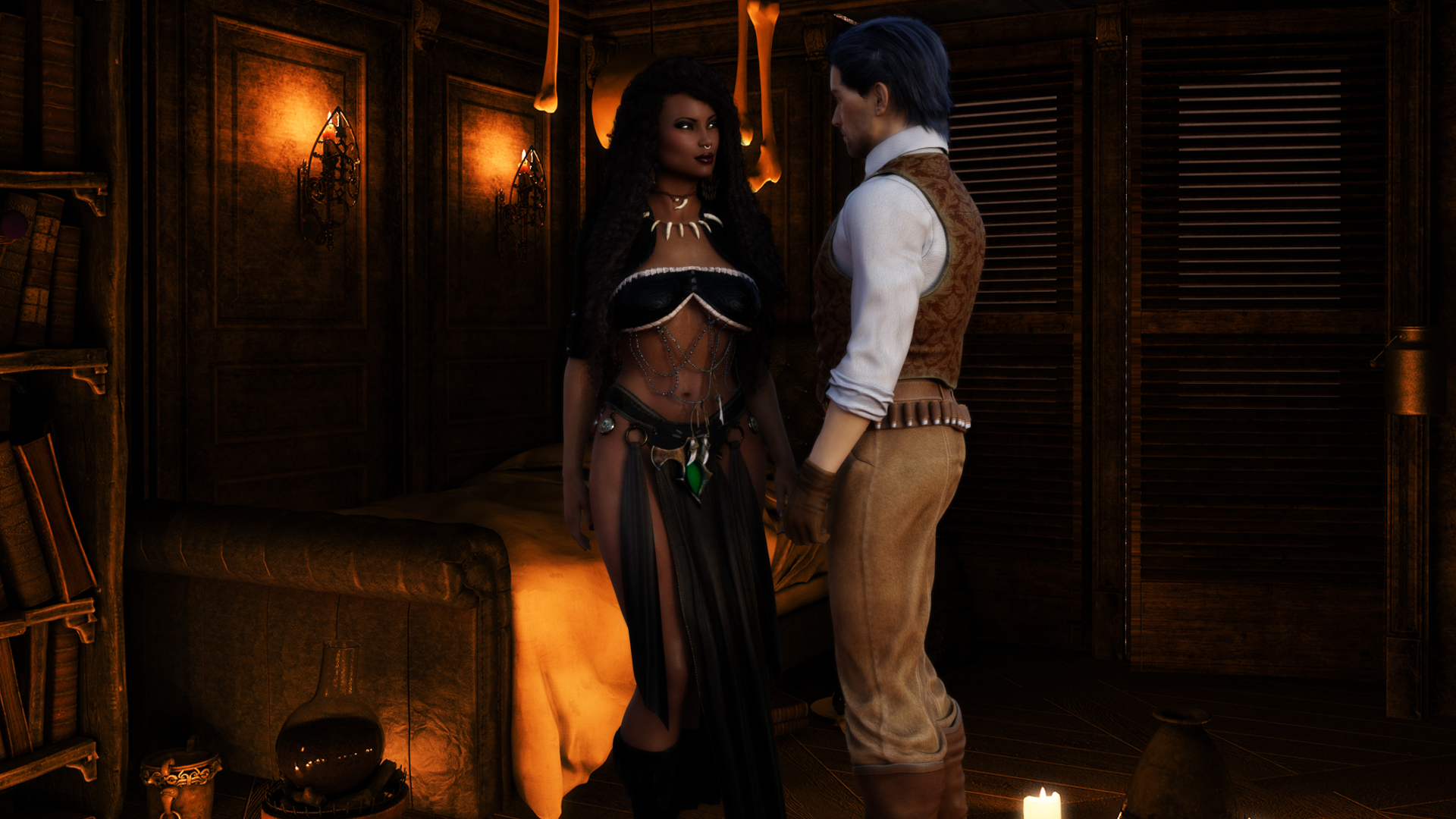 * * *
Sue
She owns the whore hou..eh, saloon where girls are working satisfying customers. She's short on staff and looking for some new talent – Curt could help her with that. They had something once, but he dropped her for Christina. She still fancies him and they stay on good terms, which is good because Sue is putting together a huge poker tournament that the mayor is hellbent against – and Curt needs to take a side in this dispute.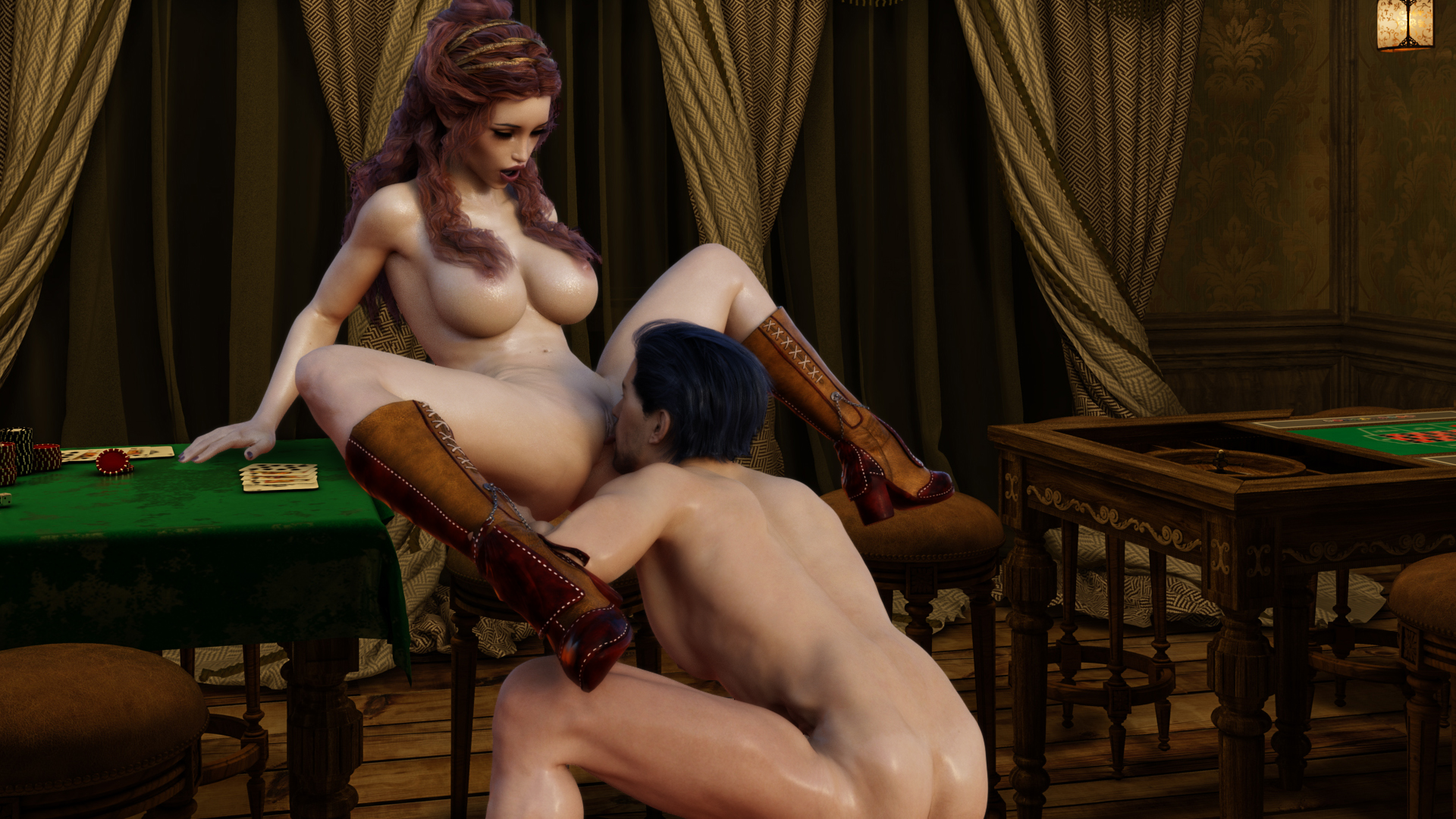 * * *
Nadine
Wife of Jenkins, the local crook… Nadine runs the General store. It may not seem like it at first glance, but she and Jenkins are something of a sexual Bonnie and Clyde, they like to take people's partners and experiment sexually. Mostly cuz Nadine is what you call a nympho, while Jenkins could be called a nibbler. Money, panties, horses, husbands…doesn't matter they'll take it if they can.
Loading
Who is your favorite character so far?
Thank you for voting

You have already voted on this poll!

Please select an option!
Just to remind you – CURT MADDOX will be delivered after the PENELOPE update to ROMANCE AFTER DARK and ADRIANNE & OLIVER. The game is originally planned for LOPGOLD.COM and then, when we complete it with a couple of expansions, we'll publish it later on STEAM.
ADRIANNE AND OLIVER
We're progressing with the rendering process – everything is looking so good 🙂