SISTER ANNA x CVR
November 18, 2022
NEW CHARACTER: SISTER ANNA
Yes! We were able to add a new character to the initial version of the game.
Please welcome noble and God-fearing Anna to our Snake Valley community. I need to admit that Anna's faith is going to be tested here because Riri, a voodoo cultist, decided to get rid of Anna from the town and Riri is ready to do virtually anything to make it happen.
Is Curt going to help her and do what's right or… try to use this as an opportunity to corrupt Sister and awaken her sins from the past? As always – it will be up to you!
About the development process – I've just added Anna to the game, together with the whole dating, task, and job module. It looks like we have almost all the content implemented. Right now I need to add sound, music, extra features like a gallery, notifications, etc, and of course seriously test everything cause the game is very complex in terms of relations between the scenes and their consequences.
Later I'll need some time to optimize the game for the web browsers – I'm still learning this process but from the recent comments, I see that you haven't got any issues with the web version of the Adrianne & Oliver – both the whole game for lopgold.com as well as a demo on playforceone.com.
What can I say about the game? I'm proud of how much effort was put into the visual details that will make everything look much more life-like than a single and static jpg that we mostly were using for over a decade. In selected locations, which are a hub for interactions, we got animated backgrounds and some particles. In other cases, we play with the screen transitions and we try to play with image proportions to make the impression that something is happening all the time.
I'm very satisfied with the gameplay that was implemented here. Traveling between locations and interacting with girls (both dating elements as well as quest-oriented events) + using inventory and making important decisions that make an impact on the further events. There are a lot of guides that would help you to follow the main paths but if you want to discover everything, you'll need to experiment and think smart. Absolutely no grind!
What's more, for your convenience – as many save slots as you want, options to roll back in time to try different choices, and skip already-seen scenes.
While I'm completing the game, the visual artist responsible for this project already is preparing more renders for this game – a brand new chapter with 2 new girls. We'll reveal more information about them soon.
CLUB VELVET ROSE
The rendering process continues – today we want to present you with some visuals with 3 girls.
NORA & ASH
Ash just loves to watch his shy wife Nora being banged by other guys and she is willing to spread her long legs in front of anyone her husband will select for her. This couple has secret agenda that could be revealed when you'll play your cards right. When you find out the truth, you'll be able to act according to your emotions and… mess with their relationship or act much more responsibly, with compassion and understanding, to help them overcome difficulties.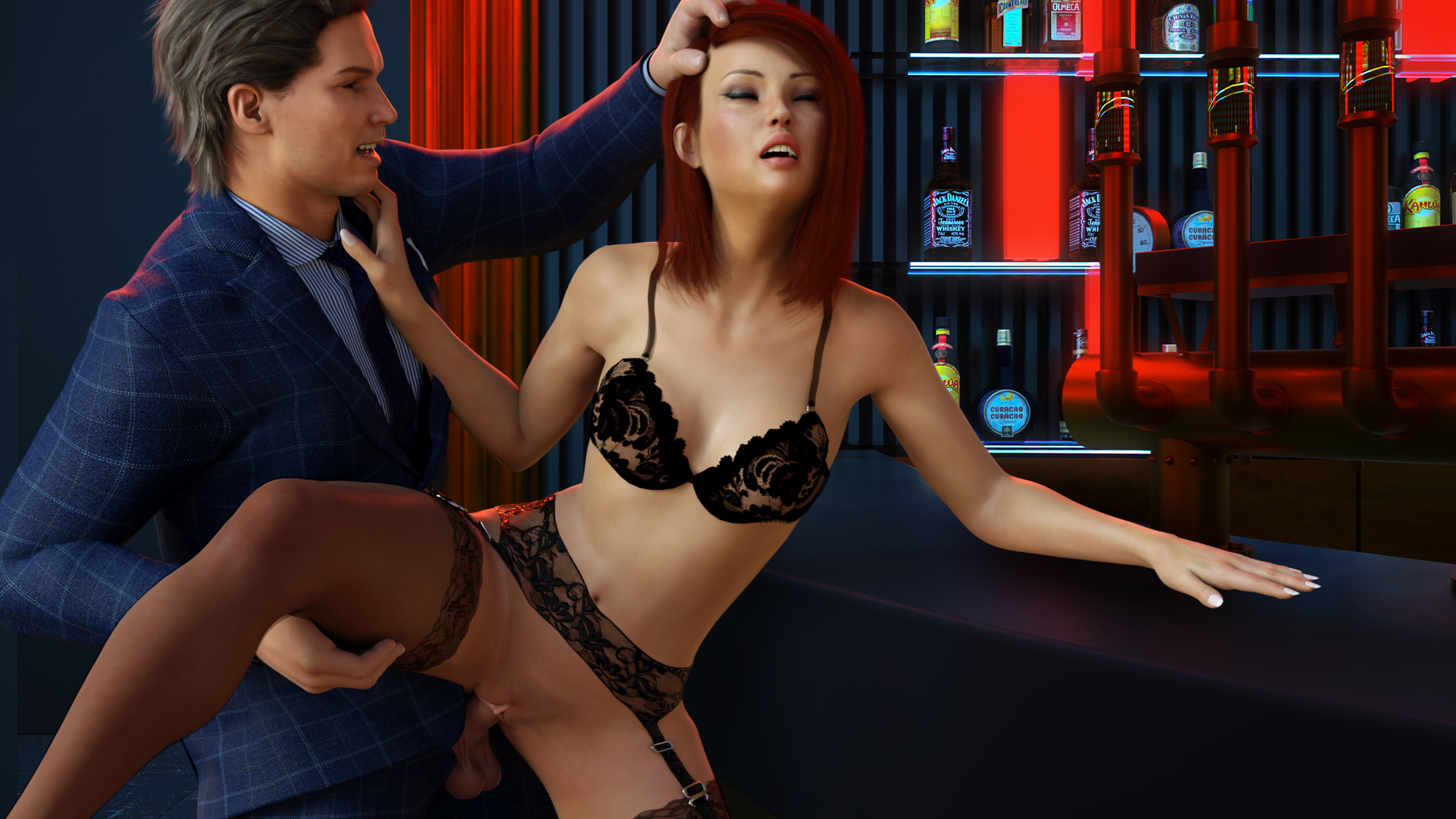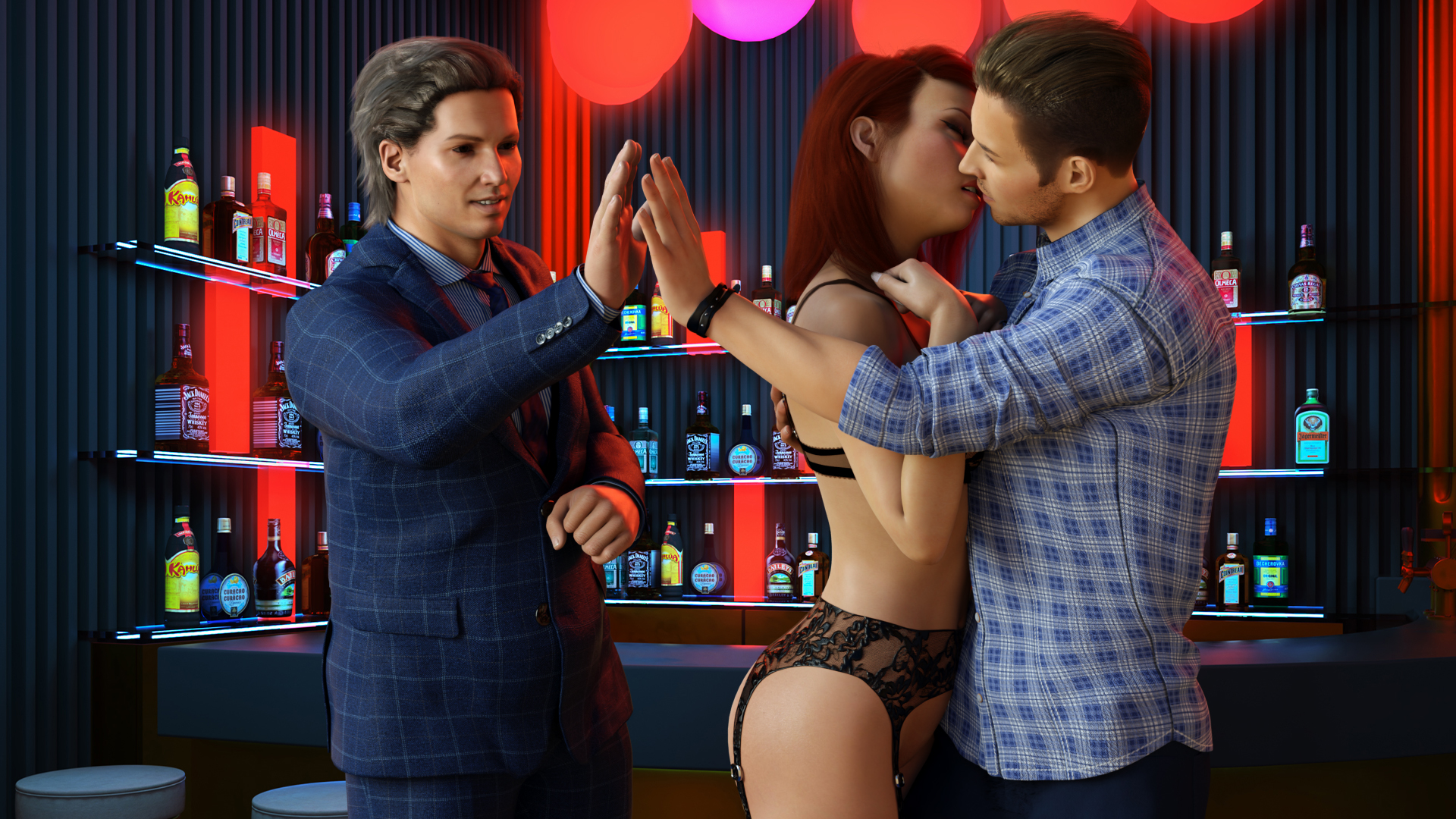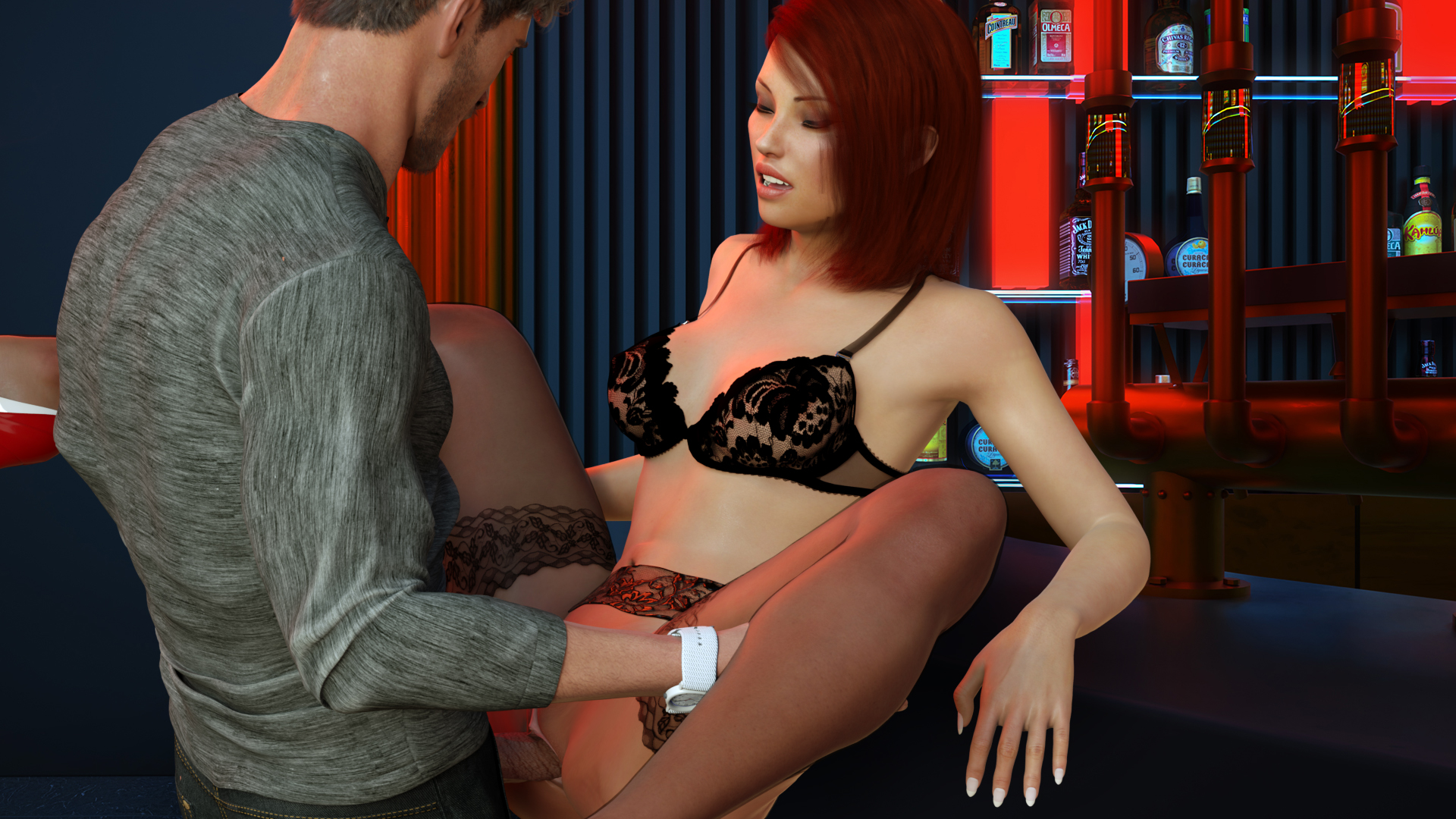 ESHANA & CARTER
This exotic-looking girl has some Hindu ancestors, but she was born and raised in the USA. Luckily, they are HUGO and HAZEL's new neighbors and know each other from outside the club. Is HUGO fully aware of what kind of relationship they have? And what really connects them with his wife? Friendship… or maybe something more?
NORA and CARLOS
Despite the fact that NORA is HUGO'S wife, we see her being pleased by CARLOS – a character well known to everyone who played SERENA: DARK CONFESSIONS. During this special night in the club, CARLOS is with JADE, but she promises not to limit or judge him. With HUGO'S permission and under his supervision, he let his wife spend some kinky moments with CARLOS. Is he going to treat her with respect and be gentle to her? We'll see.
JADE and HUGO
We all know how seductive JADE can be. If she wants to have a handsome HUGO between her thighs – is there anything that could stop her from achieving her goal? Now. Explored the latest wild west styled room with JADE awaiting your cock deep inside her. But… can you really forget about your wife being banged by someone else in a different place in the same time?