Luscious secrets PART1 next week!
January 20, 2023
LUSCIOUS SECRETS
We're proud to announce that we're doing everything to release the game next week. Basically, everything is ready – our job right now is to polish everything and test the game couple more times before the publication.
RELEASE DATE – 26TH OF JANUARY 2023
To clarify, the Luscious secrets is the name of the vast expansion – we're releasing the first part of it now and the rest in a few months. The first part includes the following elements:
new character HANNAH and two separate variants of the plotline for her
lesbian fascination plotline between TRACY and COCO
weekend sex scenes with Lisa
sex scene with Sandy
some small random scenes with girls
The development of the second part is already in progress. As you've heard, we've decided to redesign the KEIKO character, and today we're ready to present the results. We like the new version of this Asian beauty, working with TRACY, a lot. There are a lot of hot scenes expected with her – let's hope your wife won't find out about this.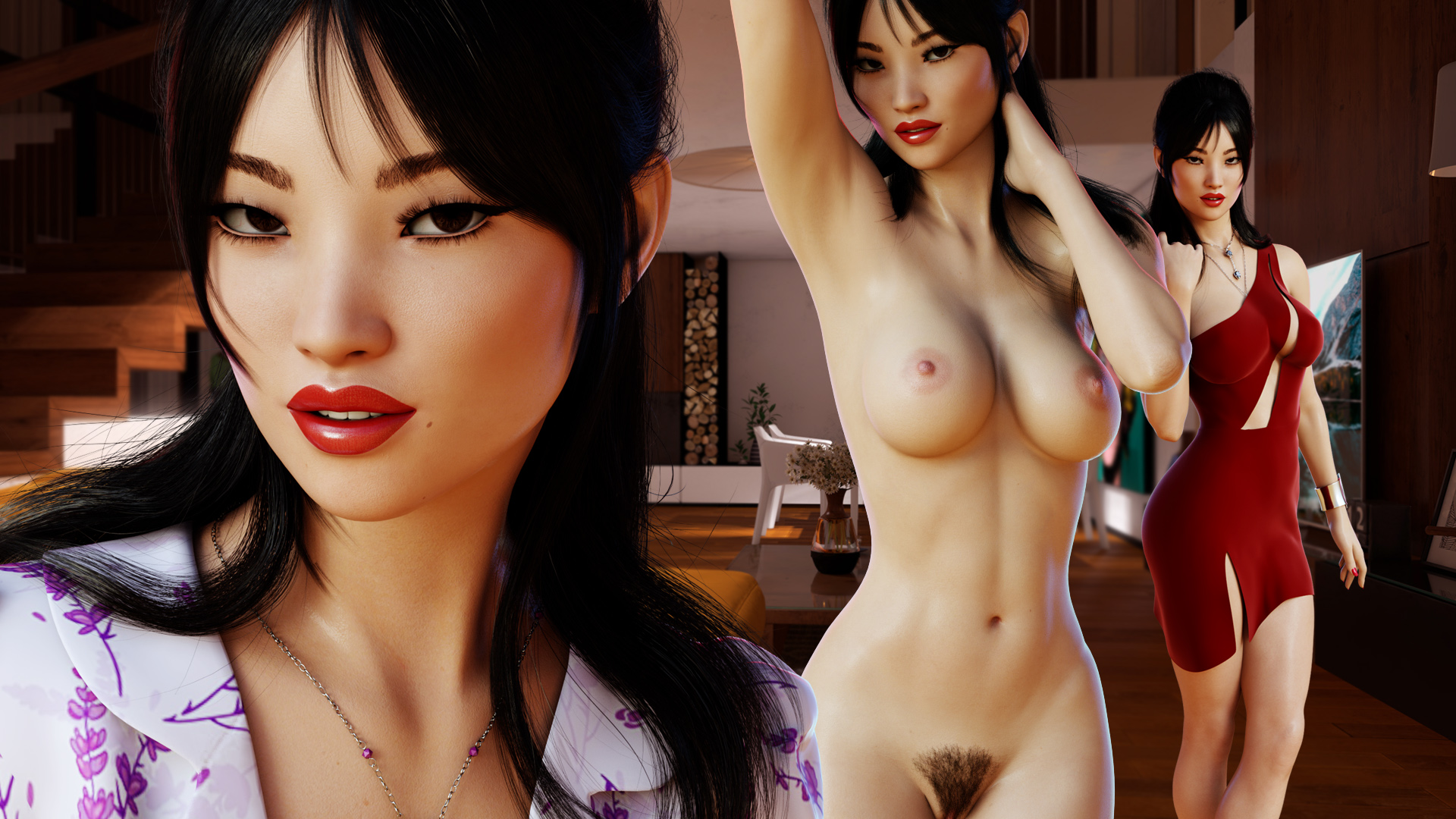 Some of you have concerns about cuckold content – don't worry. As before, those scenes will be optional – you'll decide the type of relationship between characters. If you like it, it could be cuckolding or a regular swinging / wife-sharing experience.
To sum up what you gonna find in part two of Luscious secrets:
new JUSTIN, TRACY and DANIEL scenes – cuckold or wife-sharing
option of visiting TRACY in her office + a sex scene located there
new options for LISA, including inviting her to sleep in your bed on weekends
new KEIKO character with exciting sex scenes in the office, in the elevator and more
additional sex scene with SANDY – this time at her place
sexual interaction with the LIBRARY GIRLS (btw, we'll re-design those characters as we did with KEIKO)
V4 TO G9
Moreover, we're making another effort to move TRACY and LISA characters from outdated custom V4 to a much more advanced and modern DAZ model. It isn't easy, but we're making little progress. With the old VICTORIA 4 model, we're constrained in terms of clothes (lack of automatic fitting clothes on characters, a small number of new clothes available in the store), and in general, those characters are hard to work with. When we can transfer them into the new ones, that would be an excellent quality upgrade. I keep my fingers crossed for YAMYODA.