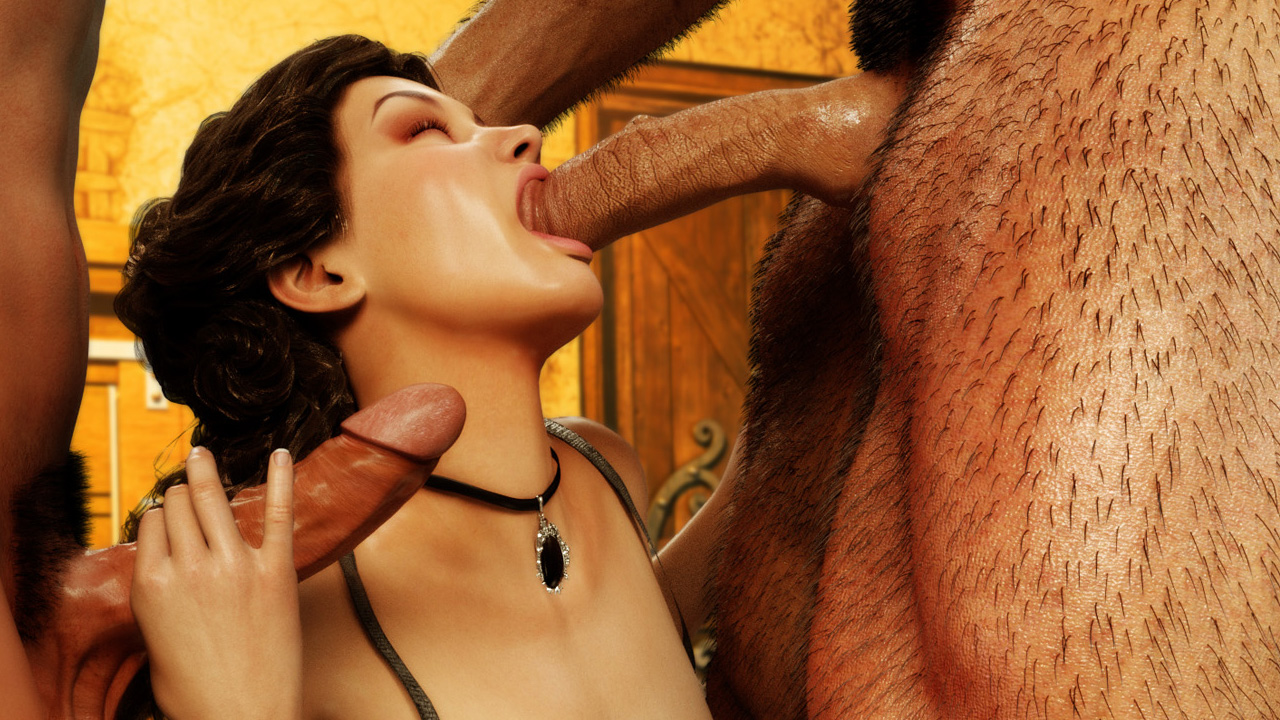 Horos and discussion about game mechanics
March 31, 2023
Horos
I'm thrilled to be working on HOROS once again – things are going amazingly, and I'm making a lot of progress. Currently, all the texts are in place, as well as new locations and characters that you can interact with. As of this week, I've begun constructing links between the scenes and beginning to form quests and conversations with new characters that aren't seen in the DEMO [available here: HOROS DEMO – playforceone.com]. The game is massive and it's going to take some work before it's ready. Trust me – it'll be worth the wait.
Game mechanics
RELATIONSHIP / DATING SIMULATORS are something we are known of. Our most recognizable titles, Living with Temptation, Eleanor, Living with Serena and more, are developed as a game where you manage relations and other vital statistics. It sometimes requires more or less mundane repeating of specific actions to achieve your goals, and most of those titles were limited to 30 days. As you've seen with the LWT1: REDUX, we've evolved that genre, making it much more approachable and enjoyable to play, even for players who don't like to build stats. There is no time limit, you may repeat the key scenes, and the stat building is simplified compared to the older titles. We got further plans for evolving that type of game, making an intelligent hybrid between a simplified relationship simulator and a visual novel. The first title presenting the new concept will be ELEANOR: MIAMI.
Also, recently we've been experimenting with new game mechanics. The first game with, let's call it, QUEST & ADVENTURE model was ROMANCE AFTER DARK, then you've seen an evolved version of that approach in CURT MADDOX. Also, we've used similar (but expanded with RPG elements) mechanics in HOROS. I adore making games that way because it reminds me of the old classic point-and-click adventure games where you traveled between locations, using objects and talking with characters. You got a lot of actual playing, not only sitting in front of the screen and reading the story like in the visual novels where you only click one button and make a few choices during the whole experience.
But on the other hand VISUAL NOVEL style of a game can present the story with details and personal touches it's challenging to present with the previously mentioned types of games. We plan to experiment with VISUAL NOVEL games, and I got one title we will develop in that formula. We have a fantastic concept and the plot, characters and setting for that title, and I plan to present more details about this project soon (as we complete renders for CURT MADDOX).
Loading
Do you want us to stick with RELATIONSHIP simulators, develop more QUEST & ADVENTURE games or start developing more VISUAL NOVELS?
Thank you for voting

You have already voted on this poll!

Please select an option!