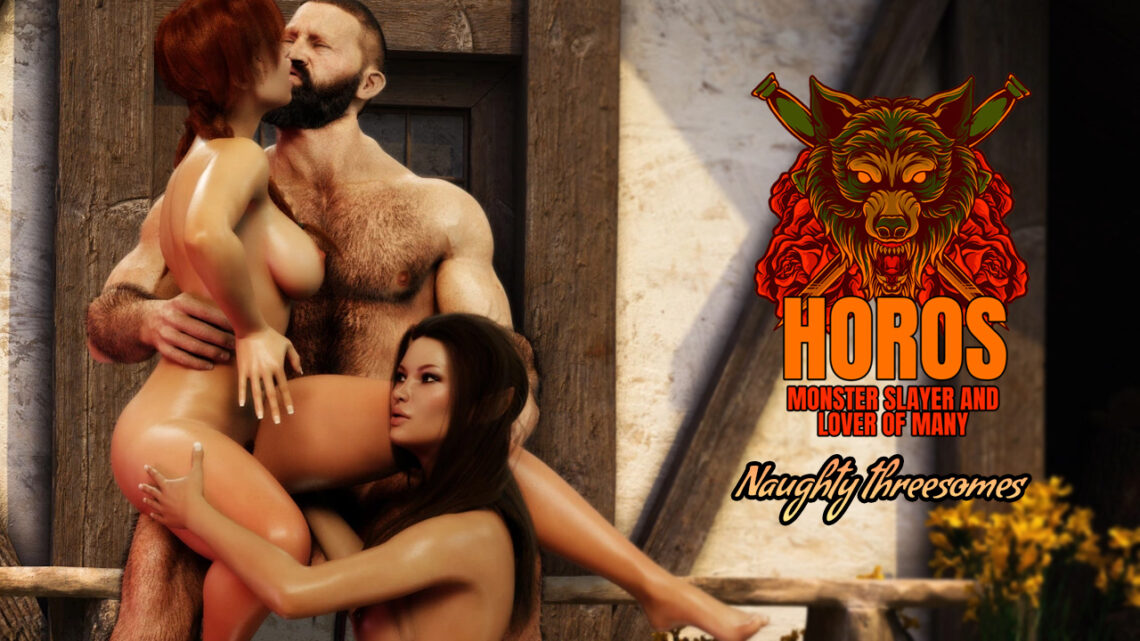 Horos: Naughty threesomes – available now!
October 27, 2023
HOROS EXPANSION
As Halloween draws near, we're preparing to unveil an eerie scene to our HOROS game. In this upcoming update, you'll immerse yourself in a captivating narrative alongside Emil, the enigmatic vampire, as you explore a world filled with dark allure. Amidst the chilling atmosphere, you'll have the chance to intimately interact with the alluring Aleneite. It's a perfect way to embrace the spooky spirit of Halloween while indulging in a tantalizing adventure that blends sensuality and horror for a one-of-a-kind encounter within the HOROS. Get ready for an unforgettable journey into the unknown.
But there's more to discover within this update! Teriani and Kara, eagerly await your commands and are prepared to fulfill your desires as their savior. Additionally, you'll embark on a courageous quest to confront the menacing Captain Whitebones curse, ending its reign of terror once and for all.
Get ready for an immersive and thrilling experience in the world of HOROS!

We gonna release the STEAM version of that expansion next week. BTW, we recently released STEAM TRADING CARDS, BADGES, BACKGROUNDS and EMOTICONS for STEAM players with beautiful HOROS artwork.
It's time for a HALLOWEEN giveaway!
Please specify the STEAM code for HOROS that you've already utilized in the comment.
All codes are used, but… look in the comments for the last chance.