Living with a nympho
March 15, 2018
Hey! Today, we've released new lopgold.com game.
I hope you gonna love it!
Francis – once a real estate agent, now a young hotshot lawyer with the world on a string and a wad of cash in his pocket who'd never felt the need to slow down in life. He spent his money like water, the same way he did when he was in college, and every night was a party to him.
One night he met an extraordinary girl in a club – her name was Jazz. Within minutes, she dragged him to the women's bathroom, locked the door and practically impaled herself onto Francis' cock. No foreplay, no introductions and no rubbers, just raw and passionate sex right there on the marble of the ladies' room.
The next few weeks, they fucked like rabbits. She wasn't interested in his personal life, his hobbies and the things all romantic couples talk about. Francis, in turn, never asked about her life, family, boyfriends or girlfriends. Not even what she did for a living.
But reality crept back into their lives three weeks later in the form of Jazz getting arrested while they were at the club. He found out she had a warrant for failure to appear on an assault charge on an officer in the very club they met in.
Francis took pity on her and took her as a client, explaining he was a lawyer and was willing to help her. But because of her FTA, the District Attorney was considering having Jazz expelled from her school and possibly make her face some jail time.
Francis worked overtime, even meeting with her school's principal, Miss Rose, to try to work out a deal of any kind. Although Miss Rose was hard on Jazz for lapsing after almost two years of effort, after much pleading and a box full of tissues later, she agreed to help her.
So Francis has only 30 days to help Jazz before her hearing. Will he be able to guide her to the path of good or… will he awaken the beast sleeping deep inside her? It's up to you!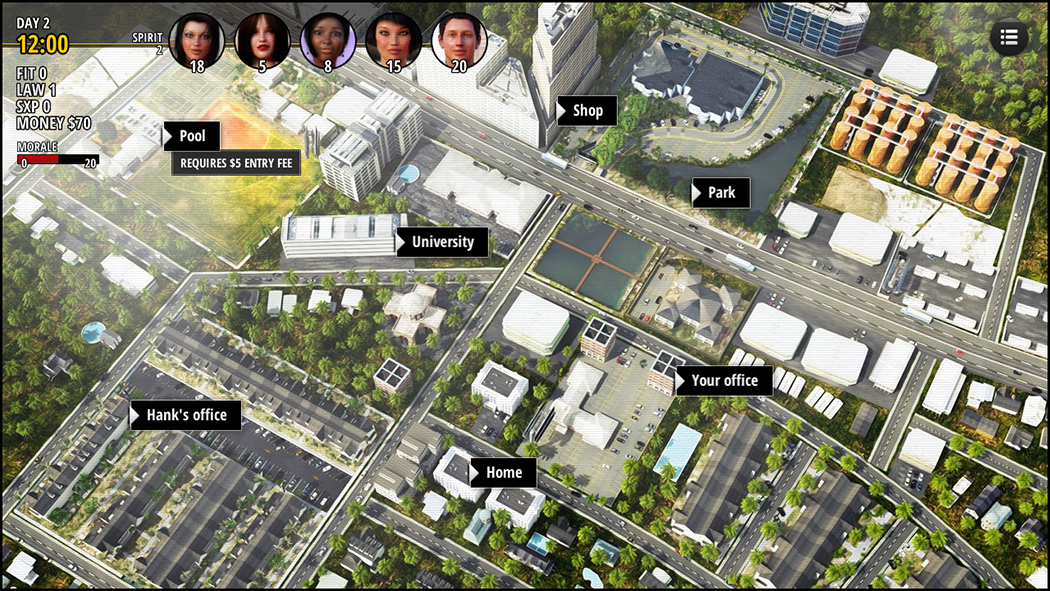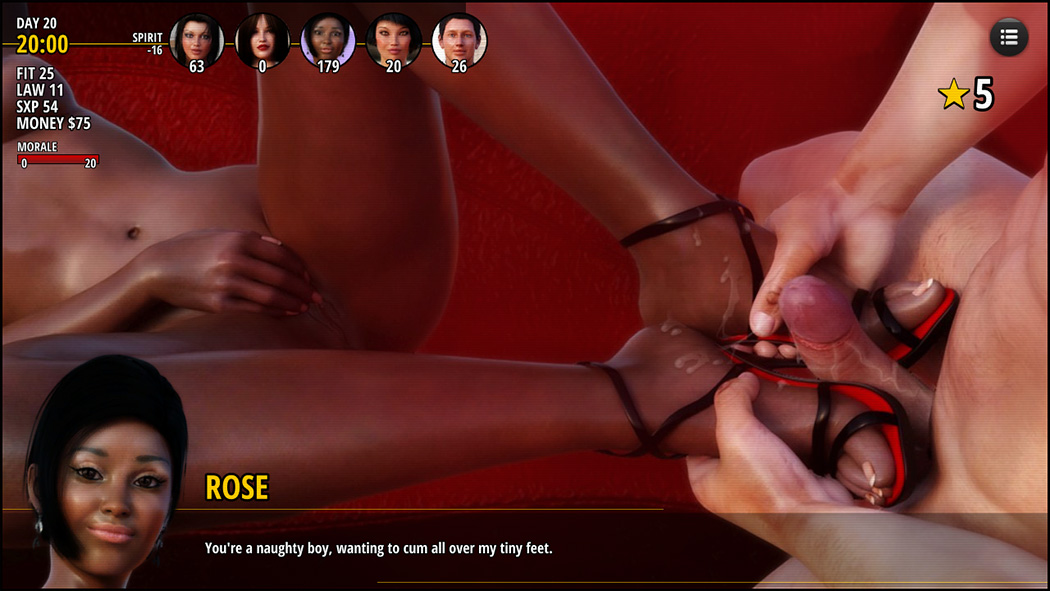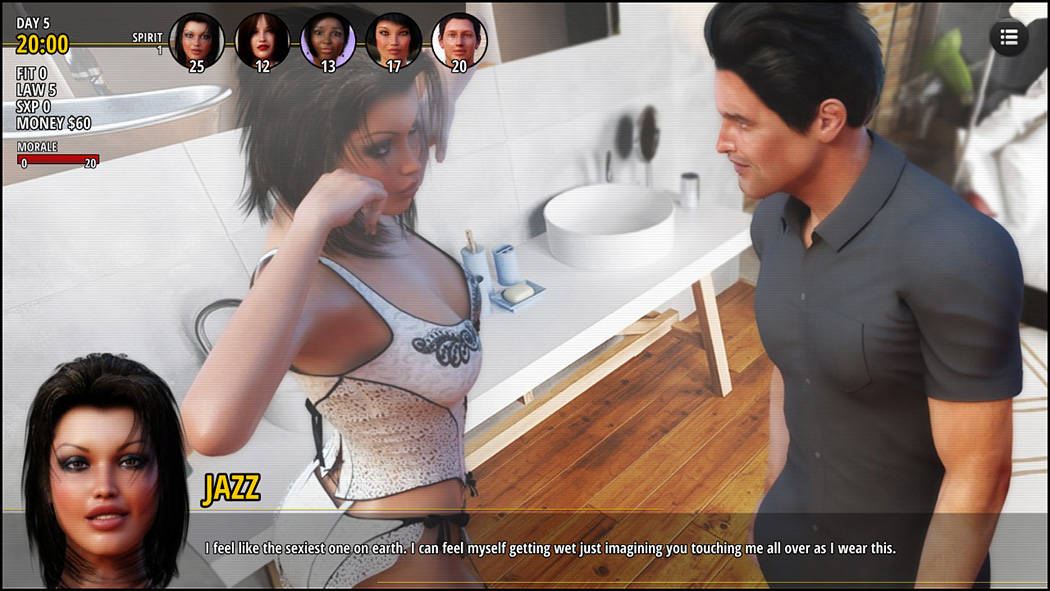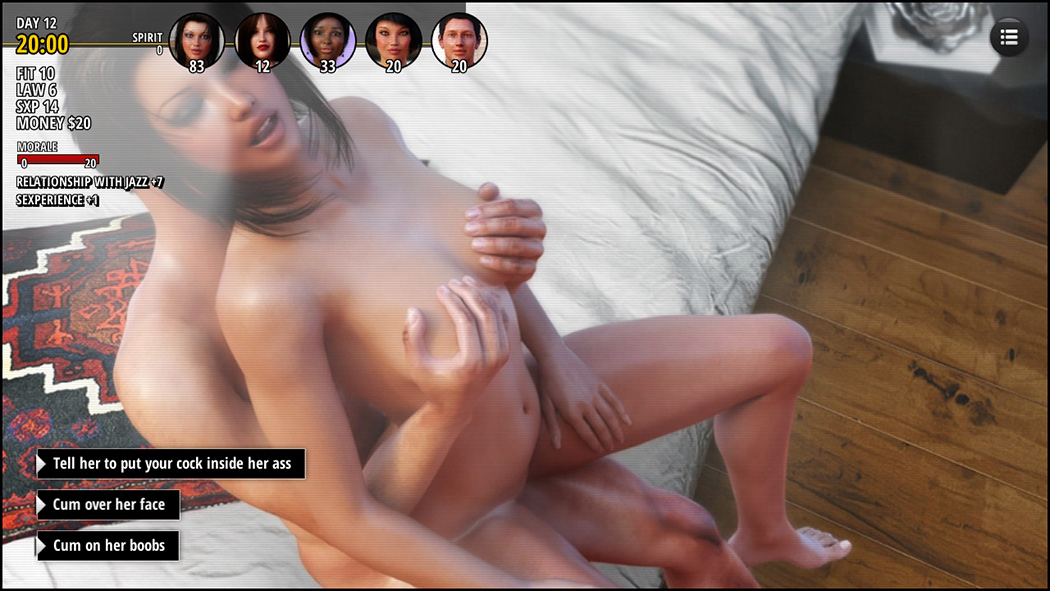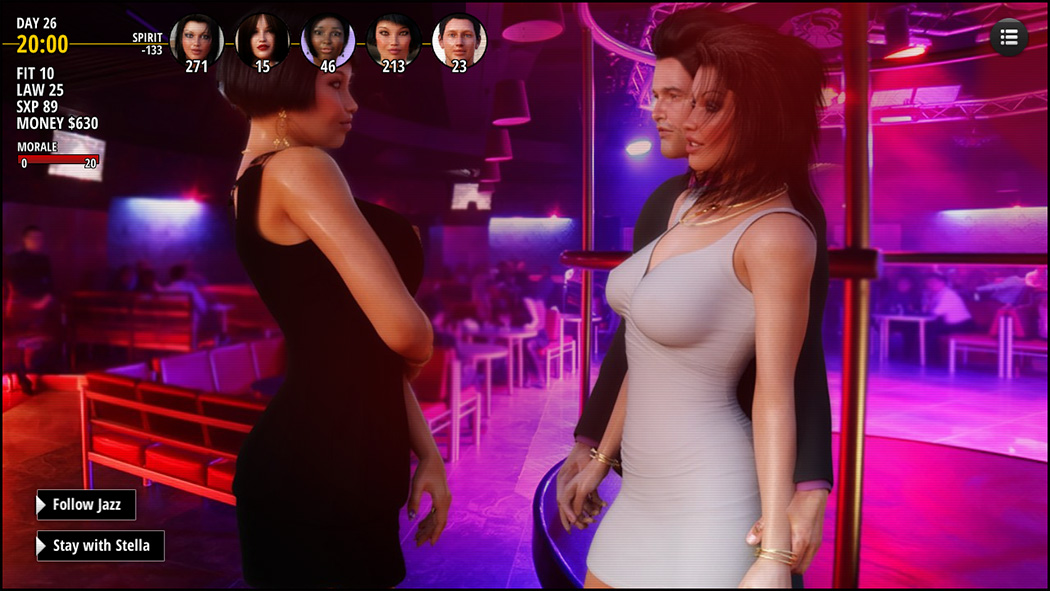 Is there a deeper connection between you and Jazz? Are you able to sacrifice yourself for her? Attend therapy, avoid situations building unnecessary erotic tension and keep her sober? That won't be easy but, as Principal Rose has told you, she is worth it.
Are you looking for a perfect lover? One who never denies you anything and is ready to do everything to please you? Willing to experiment and who will try to seduce you every fucking day? Give Jazz a chance to prove that she is the nympho you always dreamed about.
– A dating sim with stat and relationship building
– Four fully datable girls ready for kinky stuff when treated well
– Crucial choices that define your future actions
– Breath-taking 30 frames sex animations
– 7 endings to reach, culminating the path you forged with your choices
Fetishes
Cheat on your partner
Watch your partner having sex
Partner-swapping
Threesomes and foursomes
Glory hole action
Submission
Sex in public places
Anal sex, cum eating
and so many more
WANNA PLAY?
Join Francis and Jazz here: LWN – lopgold.com