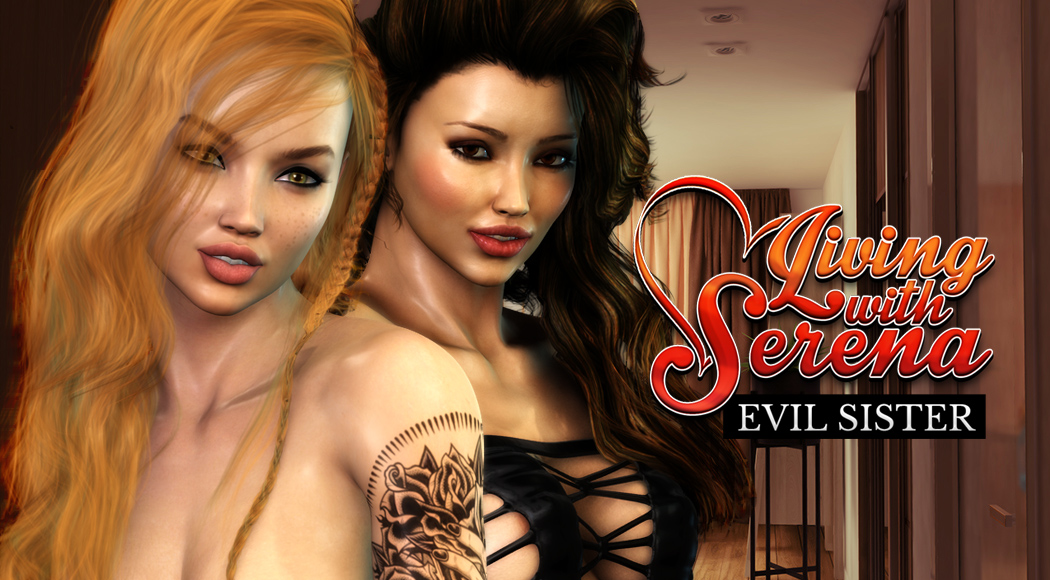 Evil sister is here!
May 7, 2020
Yes! Serena and Jade are finally ready and waiting for you!
After coming back home drunk again, your relationship with your fiancée, Serena, is on the verge of a break-up. To add even more stress to the situation, her younger sister, Jade, is coming back to the city and is going to stay at your place until she can rent her own apartment. Rather than being the calming influence of a younger sibling who could help reconcile you with your estranged fiancée, Serena has always described Jade as an evil, conniving little bitch, so the next thirty days are bound to be… interesting. In the Chinese curse sense.
You will play as Julian as he tries to regain Serena's love, to become the future husband she always dreamed about. But this far from easy task will be complicated by your new role as a mediator between siblings who suddenly seem to have far too much baggage. Whose brilliant idea was it to make them live together?.
You don't know how much of what Serena's told you about Jade is true, but she certainly is a handful: a teasing, tempting, free-spirited young girl, your sister-in-law and her sibling rivalry is a tantalizing sight who is suddenly far too close for comfort. Will you resist the siren's call and remain faithful to your fiancée, or will you taste that forbidden fruit? After all, what Serena doesn't know…
WHAT'S NEW?
amazing new storyline with Jade
additional scenes with your fiancée
3 new endings
improved visuals, now in 720P
galleries for sex scenes, endings and bonuses
Now the game has over 900 static images and 70 animations!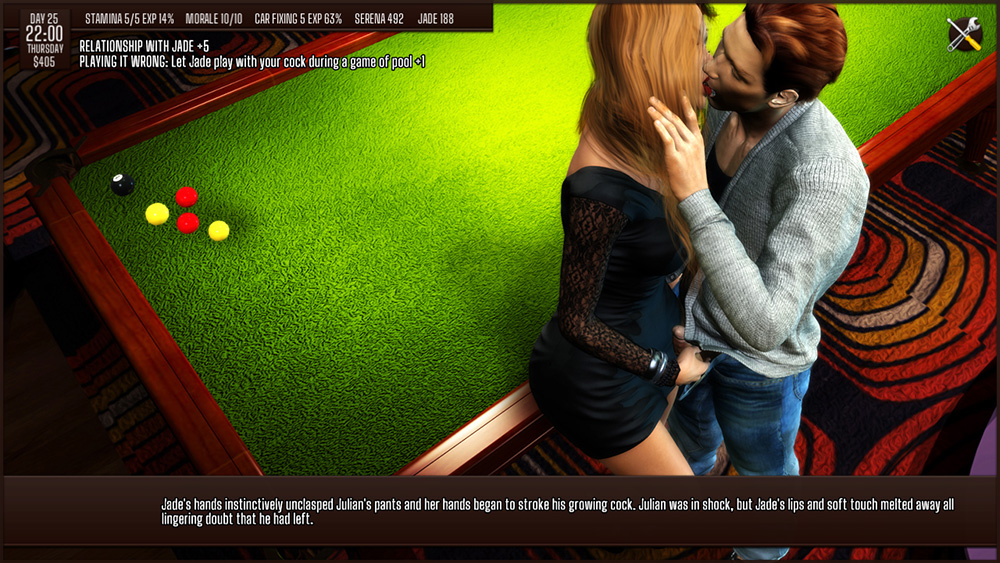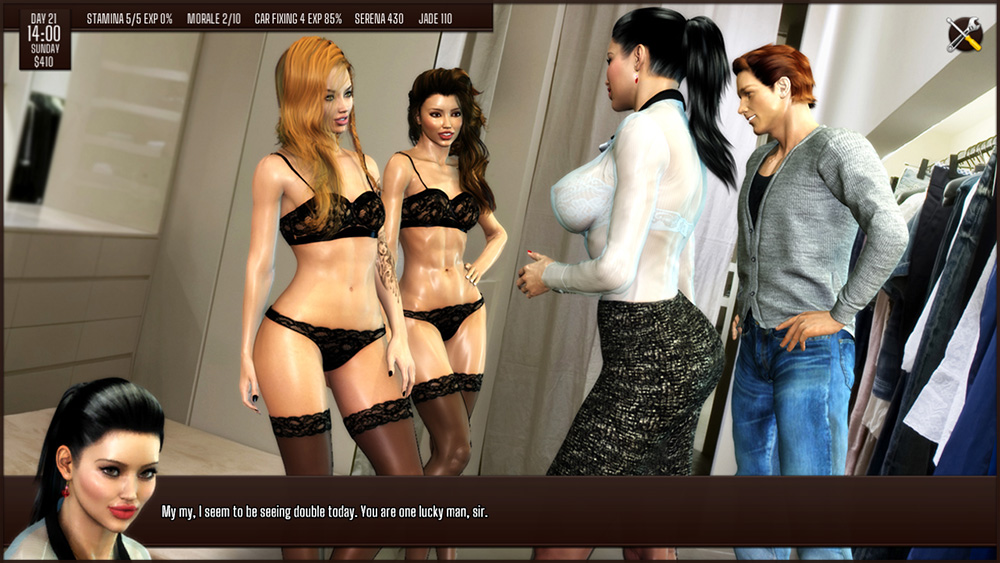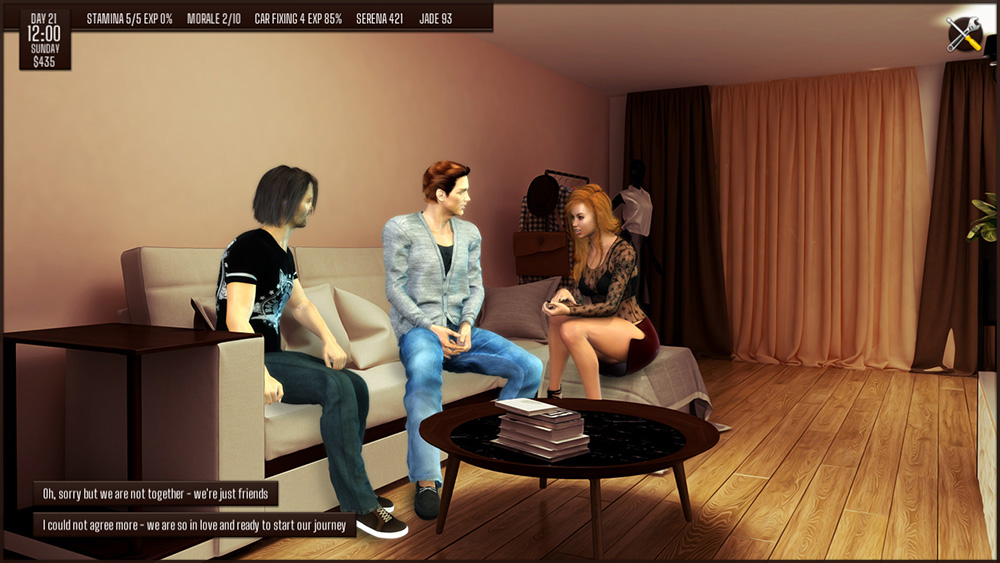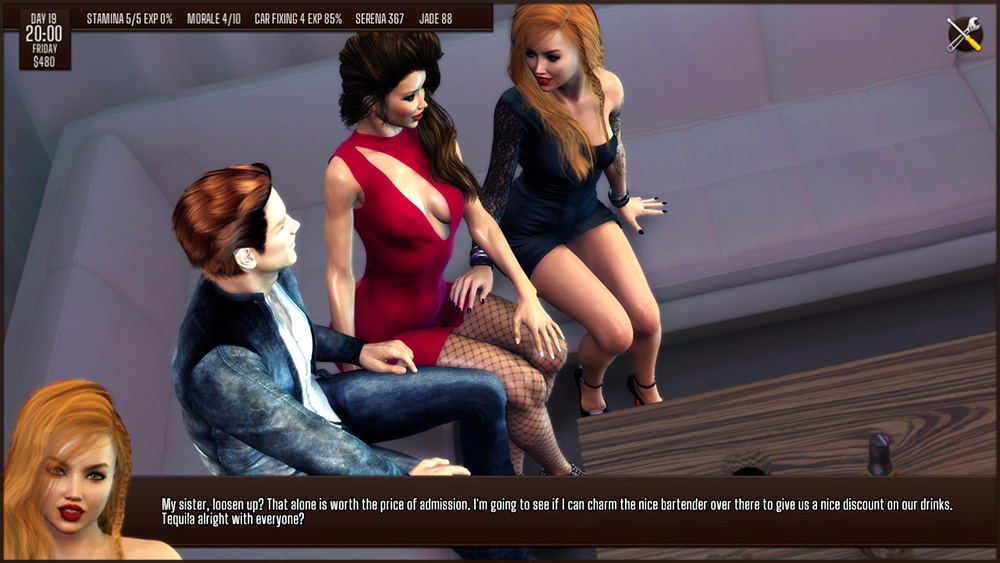 "Living with Serena" is a relationship simulator: the game revolves around your choices, which will influence your stats and your relationship with your lovely fiancée, Serena; her sister, Jade; or any of the other girls you will be able to meet.
Just like in real life, characters have a daily schedule that they follow. If you want to cook dinner with Serena, you will need to meet her in the kitchen around 17:00, or, if you want to join her under the shower, you will need to step in when she is getting ready for sleep. But this isn't as easy as you may think: more arousing interactions require a higher level of your relationship, and, as long as things remain strained, satisfying your desires won't be her priority.
There are a lot of daily activities during which you can interact with her. A lot of them are gentle and sweet, but some are very passionate… and kinky.
You can also interact with other characters: Jade, Nicole, Melissa and Lorena, but be careful – your fiancée is watching.
Of course, this wouldn't be a good dating sim if the characters didn't have their own emotions and reactions, so if you let Serena feel neglected… Well, let's just say that what Julian doesn't know…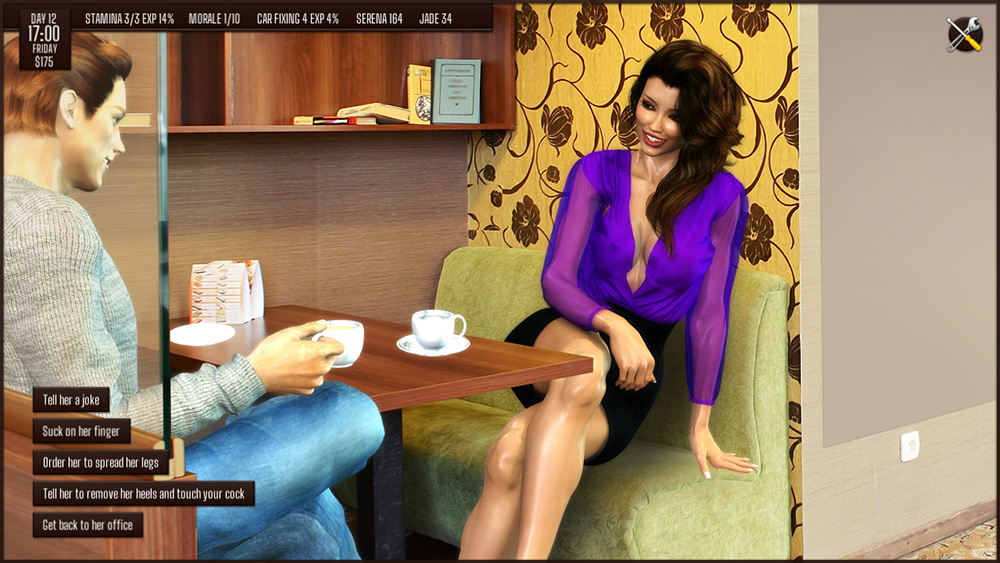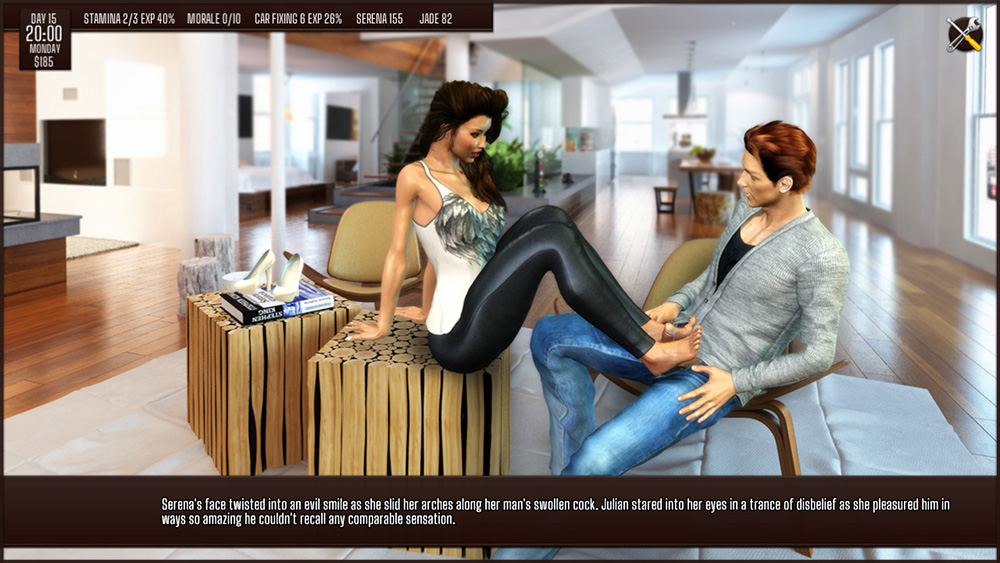 Julian's life seems to be at a critical juncture, and the following days could be decisive.
Can you shape his future and decide on a goal worth pursuing? What is he ready to sacrifice for it?