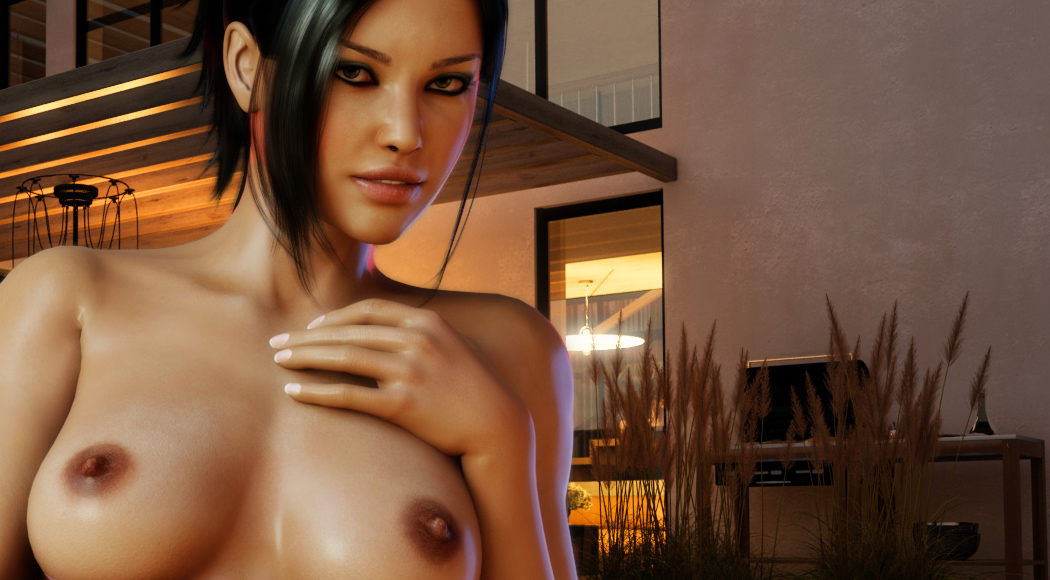 Living with temptation 1: REDUX
October 8, 2020
GUYS! IT'S REALLY HAPPENING!
We've heard your voice and together with IKSANABOT we've decided that we want to come back to the original LWT1 story and retold it with more details, alternatives, including new characters and even more hot scenes than before.
WHAT DOES IT MEAN?
Our plan is to rebuild the game with new visuals and features, implementing new story elements and new characters. IKSANABOT got many ideas he would like to add to the original LWT1 game and we're going to give him the chance to make it happen.
According to our plan, first we're going to release the base version of the game (without the WIFE GONE WILDER expansion) but already together with new elements (new character, daily actions, small events, remodeled scenes that already exists in the game, etc).
Why we gonna add WGW later? This expansion requires a lot of preparation – redesigning / building from scratch many locations, modifying old characters with new shaders (and there was a lot of additional characters in that expansion) and a lot of difficult renders including crazy sex positions with a lot of people on the one screen. So we don't want you to wait for everything – thanks to that we gonna give you the first bite of LWT1: REDUX earlier.
So WGW as a second step and then we plan to provide this game with further updates on the regular basis – as long as IKSANABOT will be able to find time and passion to develop them 🙂
WHAT ABOUT THE VISUALS?
Original game was released in 2013, and despite the fact that the story still remains inspiring and unforgettable, visuals don't look that fresh and need serious upgrade. Game was rendered in 900 x 600 px resolution and today it isn't enough to provide the immersion and level of details that players are expecting from an erotic game. Also locations are build from rather simple elements, without to many details and without separation to day / night period. The most important fact – characters, still look sexy as hell, but in 2020 we got new techniques thanks to which we could present them on a completely different level of quality. And finally sex animations – only 10 frames cause of the technology limits.
So in 2013 we've got something like this: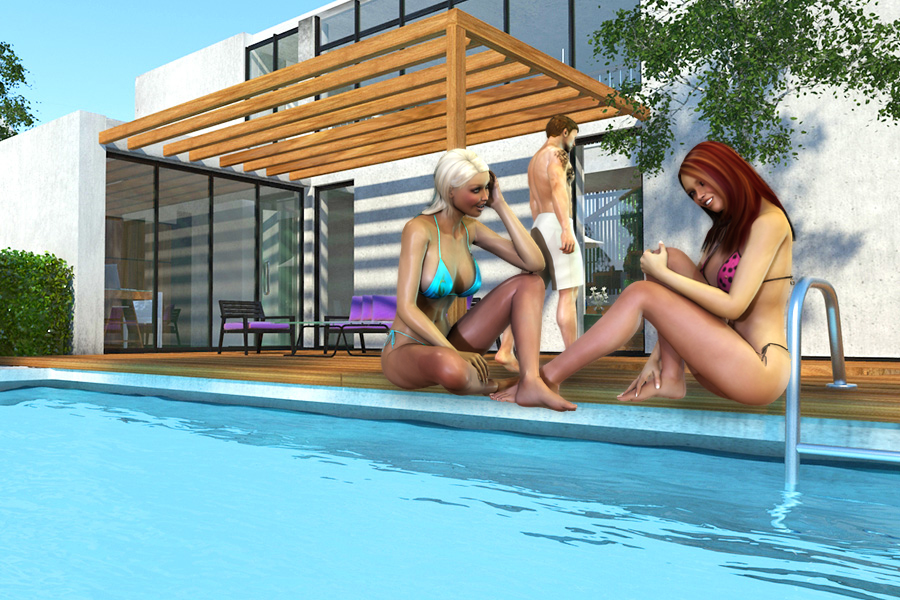 This time we'll go with FULL HD resolution (1920 x 1080 px), brand new characters shader, 40 frames per animation and completely refreshed / remodeled locations to match current visual standards. Thanks to UNITY we'll be able to fit everything together without any issues at all.
Sample visuals (not renders from the actual game) from the next gen below.
RELEASE
First we got a very good news – we plan to release this title both on lopgold.com and STEAM.
IKSANABOT has already provided us with some new fragments of the script including new character and awesome short events. We're still debating what to add to the base version of the game and I hope we're close to the final decisions. YAMYODA has already started rendering the game. He has begun from the original script and I'm promised to receive his first complete renders soon. Of course I'm going to share them with you as soon as possible.
CONCLUSION
Our team is very excited about this project – we all know how much you love the original game and how close to your hearts JUSTIN, TRACY and LISA are. We promise that we're going to deliver the best LWT experience you may imagine, build on the foundation of the original game but spiced up with new ideas, gameplay modification and regular updates making LWT the most iconic erotic game you may find.
CHRISTIAN AND FAITH
Also today, next to this big announcement, we're releasing CandF for our lopgold.com players who are able to play this short game 2 weeks before the other players.
What's so special about this game? We're experimented here with a new rendering technique and new animation format. Worth to give it a look cause it looks really amazing.
The woman you see before you is Faith Philips, a simple retail associate with a heart of gold and has given it to her current boyfriend, Christian Grant. Who, if you have not yet established now, is currently not here at present.
On any regular day, this would not bother Faith in the slightest as Christian would frequent the local card tables into the late hours of the morning. But with today being their six month anniversary, it has caused some bitterness to the fact that he is not there with her right now.
Very short but intensive erotic game with passionate story and even more alluring renders and animations. If you've played SERBIAN CASINO before you gonna love those moments spent with your favorite character again.