What next with Eleanor?
July 16, 2021
ELEANOR
I'm sure you're familiar Eleanor's biography written by Daman a while ago – we're present in on our blog here: https://blog.lessonofpassion.com/2019/08/30/eleanors-biography/
For me, the most intriguing is the first part of it – when we got some brief information about Vanna Parr – Eleanor's mother. Take a quick look below:
Eleanor was the only child to Robert and Vanna Parr and had a simple and yet uneventful childhood growing up. All that changed on her tenth birthday when her father went out to get her birthday cake and left her, her mother and the party guests alone at home. Later they found out that her father ran away with a younger woman and they never seen him again. Once the divorce was finalized and over with, Vanna soon fell into a bitter state and transferred that emotion to her daughter Eleanor and use her to become a weapon to break the hearts of other men.

At twelve, Eleanor told her about her first real crush at school only for Vanna to instruct her to kiss her crush's best friend right in front of him that would cause a rift and fight between the two. In the end, Vanna took Eleanor to the mall and told her she would buy her anything she wanted as a reward for being "mommy's little" and "doing the right thing". This progressed through high school where Eleanor mastered her mother's teachings of teasing and breaking everyone within her radius. And her mother would reward her more and more every time. In Eleanor's mind, it was a game that her mother taught her and in the end, Eleanor never truly understood what love was in her heart.
This fragment is an amazing inspiration and interesting idea which could be a foundation of something really exciting – the prequel of Eleanor's story. We would have a chance to meet her when she was much younger, innocent and looking for love and acceptance of her mother. Vanna took a huge part in shaping Eleanor's character – I don't want to judge her but it looks like it was she who awaken Eleanor's split personality – loving girl during day and dirty whore when it's dark and no one see.
So let us know what do you think about this approach. Digging in Eleanor's past might be very intriguing but if you prefer further updates to ELEANOR 3 or just to explore a brand new chapter in Eleanor's life with ELEANOR 4 – give us your feedback in the comment.
So far I want to remind you thank you can download ELEANOR 1 and ELEANOR 2 and play ELEANOR 3 with all expansions online here: https://lopgold.com/
If you interested in ELEANOR 3 STEAM version, you can buy it here: ELEANOR 3 ON STEAM
LIVING WITH TEMPTATION 1: REDUX
I must to say that we got all texts and renders ready and waiting to be put into a game file!
BASE version will have much more content than we originally planned – that's a very good news for all TRACY and LISA fans! Development will take a while cause I want to re-balance the game a little making it less grindy and still as enjoyable and interactive as possible.
Release? We'll do everything what's possible to release it before the SUMMER ends!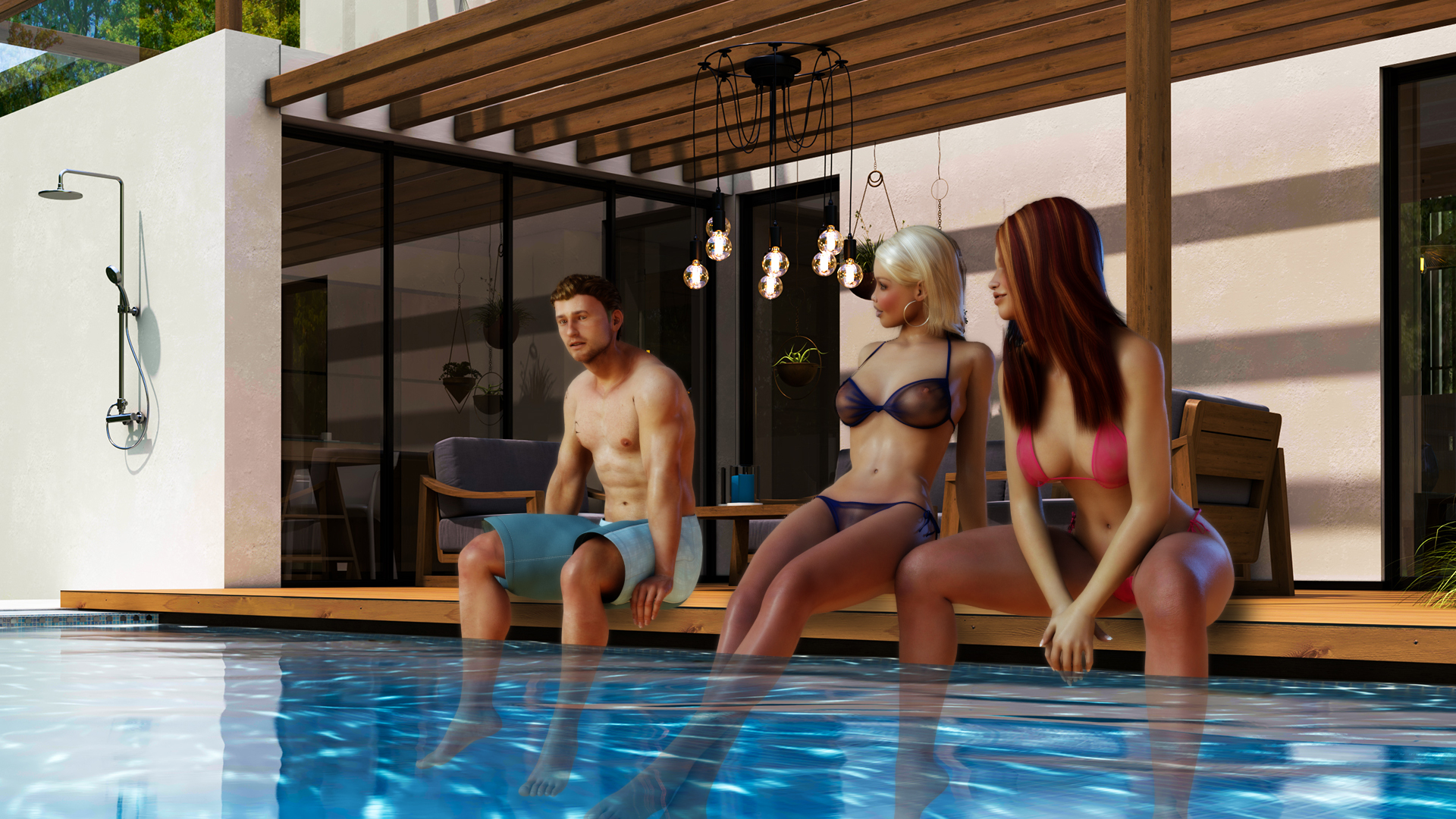 Folks!
WIFE GONE WILDER expansion, which we know from the original game, will be added with the first update to the LWT1: RDX – probably around AUTUMN. And later we will spoil you with even more amazing content those girls really deserve!