Tara is ready!
March 3, 2022
TARA IS READY
Today we've released HOT WIFE TARA game which is a remake of an old game. We've refreshed not only visuals but also gameplay and story. Game is available in two versions: FREE version is available here: lessonofpassion.com and playforceone.com
If you like to play NOCTURNAL DESIRES edition, you can find in in lopgold.com MEMBERS SECTION.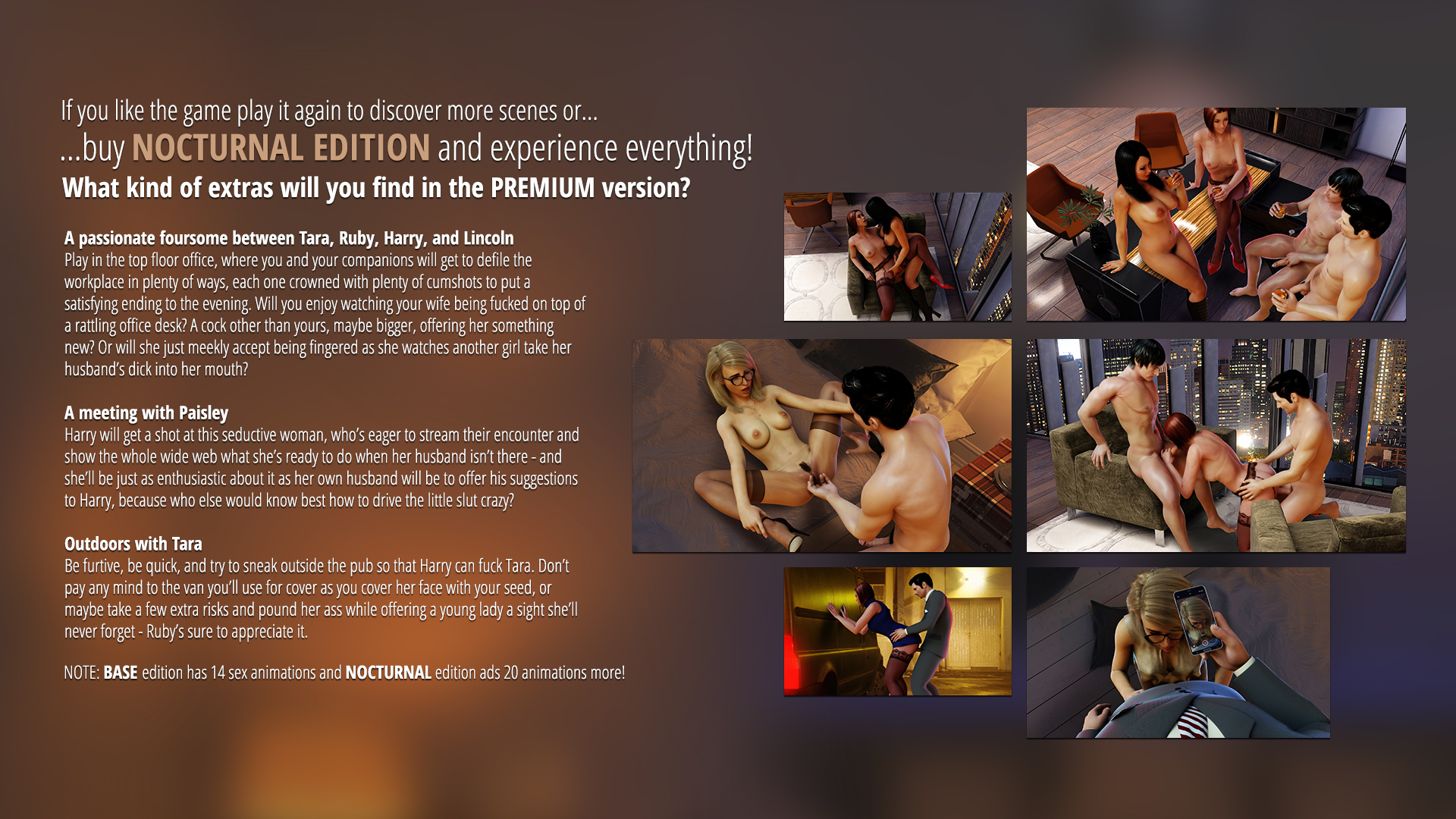 Is this new game worth starting a new subscription? It's up to you but for sure it's a welcome addition to already existing collection of the games.

* UPDATE: We've just uploaded 4K version available for PC DOWNLOAD
SERENA: DARK CONFESSIONS
Also we've released SERENA on STEAM today. It was a long way but finally we did it!
If you're interested in playing SERENA's adventures on STEAM, follow this link below:
CLUB VELVET ROSE
I'm sorry to postpone presentation of CVR characters for the next week. Today I'll reveal more info about available new rooms in the club.