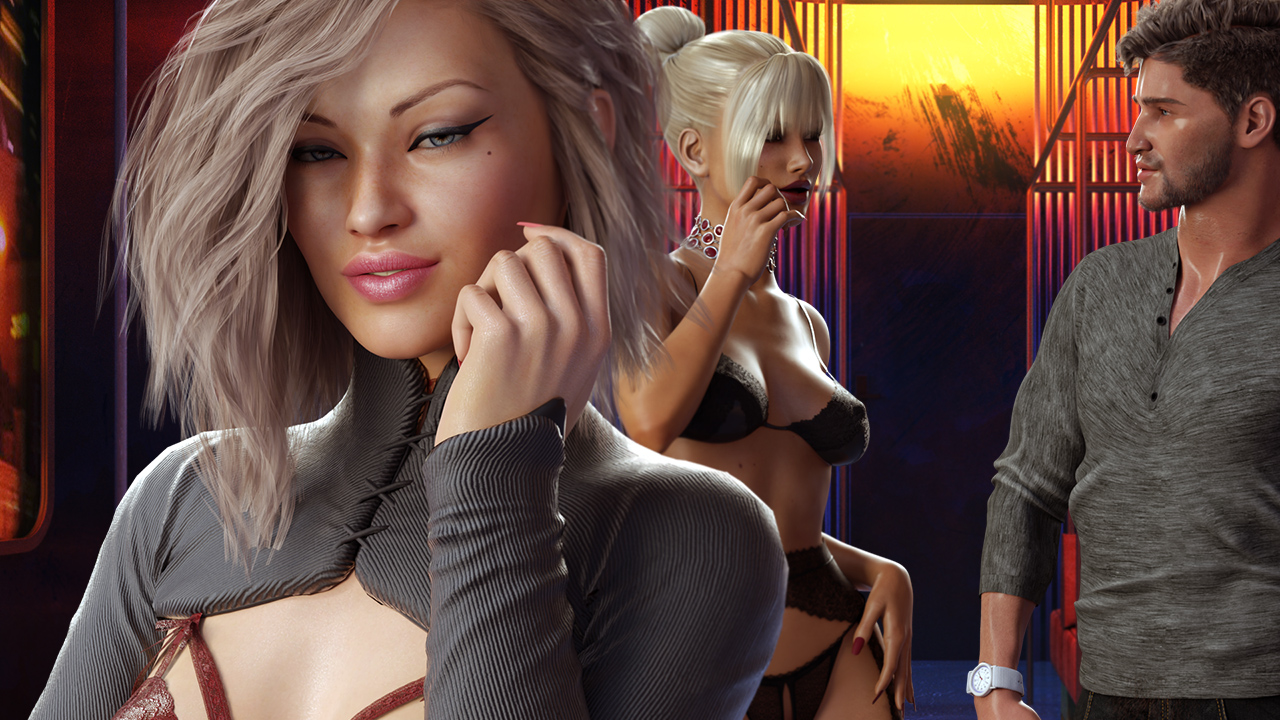 Club Velvet Rose and Horos
March 11, 2022
CLUB VELVET ROSE
Yes! Finally I'm able to present images for the incoming CVR sequel.
We plan to start rendering process next week.
About the game
The club was closed for a couple of years – the new owner decided to renovate the old building and invest a lot of money into previously not used spaces creating new theme rooms. What's more, owner has changed the club policy – masks partially covering faces are no longer required. What was the reason for that? Nobody knows… yet.
The staff has changed to – ABIGAIL is the club host welcoming new guests and then providing them with fresh drinks and organizing various contests in order to keep customers active and entertained. If you're lucky enough you'll be able to even meet the club manager – his / her identity isn't revealed yet.
This time you'll be playing as HUGO who recently married innocent HAZEL and moved to a new neighborhood. They have met intriguing couple living next door – CARTER and ESHANA. What's interesting, HUGO isn't aware the fact that his wife is involved into an indecent relationship with recently meet neighbors.
We've prepared intriguing story which is based on very well designed connections between characters. Every character has own background, sexual preferences, reasons they have entered the club and secrets that need to be protected.
This game will be more mature and emotions oriented then before. You'll be balancing between love, desire, deception and lie. It's up to you how you gonna spend your time in the club. You may fully focus yourself on your wife, try to forget about her for a second and seduce any girl you desire (when HAZEL she is not looking) or… try to open yourself, listen what people got to say and help them fight they private demons.
In terms of visuals we've using our new shader together with already rendered backgrounds. So results are going to be spectacular. Below just the first samples.
HOROS
DAMAN is progressing with the texts – so far we got around 40% (more or less).
I just can't wait till I'll be able to start developing this game – especially the combat system.