What comes next?
April 1, 2022
TRACY AND LISA
Our top priority now is LWT:RDX – every day I spend a lot time watching Tracy and Lisa on my screen and making significant progress with the game. More and more actions are connected with the whole game – there are still more to complete. I'm also thinking about rebuilding the conditions for some events to make them easier / more intuitive to achieve. I'm still waiting for a fragment of the texts but that's not blocking me from developing the game. I plan to release it in APRIL / MAY.
ROMANCE AFTER DARK: PENELOPE
Then we plan to launch the short expansion to our noir detective game with mature and alluring Penelope.
ADRIANNE AND OLIVER
This is our first project in which we're using characters rendered together with background + brand new shaders and as you've seen – the results are spectacular. We plan to continue this technique in selected new games, including new ELEANOR title.
The story of Adrianne will be touching and focused around the key decisions in her life. She could blindly chase her dreams about being a model and sacrifice everything she has in order to get it, stay in a safety relationship with her loving husband or let her heart decide what is best for her. Is she able to resist the new temptations that she will find on her way? Is her moral compass solid enough to keep her at a safe distance from the people trying to use her? Can she stay faithful to her husband or is she going to locate her emotions elsewhere? We gonna talk about feelings a lot and MISTRESS RUBY will be responsible for delivering the inspiring texts.
In terms of gameplay, we give you 7 days to achieve your goals. It won't be a dating sim – you gonna build your relationship with characters though the choices, leading to different events and then the final outcomes. We'll have 5 endings, 30 breathtaking sex animations (the best we've developed so far) and more than 400 static images.
CURT MADDOX
Then from the dust CURT will emerge with his wild west themed adventure. We'll be revisiting SNAKE VALLEY where you gonna meet some old friends and a lot of new characters. Expect completely different gameplay now – fully oriented around the story, not stat building. A lot of traveling between various locations, solving problems, getting into intimate relationship with the girls and forging the plan how to save the town from the evil gang.
This game is packed with smart choices you need to make in order to achieve your goals. It won't be easy because sometimes you will be forced to choose between bad and even worse decisions. And what kind of fetishes you gonna find here? Of course cheating – your current girlfriend (who is also a town mayor by the way) is as cold as ice and Curt is willing to find some passion in the arms of other woman. Sex for money, cause Sue is still running her saloon. Yes, recently she got problems with the staff but hopefully Curt could help her solve that by recommending her a young farmer's daughter Lori. He could personally assist her during the… job interview or whatever you gonna call that. Then we got threesomes – both MMF and FFM. And if you're looking for a crazy sex in the center of something that looks like a voodoo circle – you gonna find it here as well.
10 various endings, almost 400 static images and over 50 sex animations renders by the girl who delivered us WAITING 4 YOU and HOT WIFE TARA: NOCTURNAL DESIRES.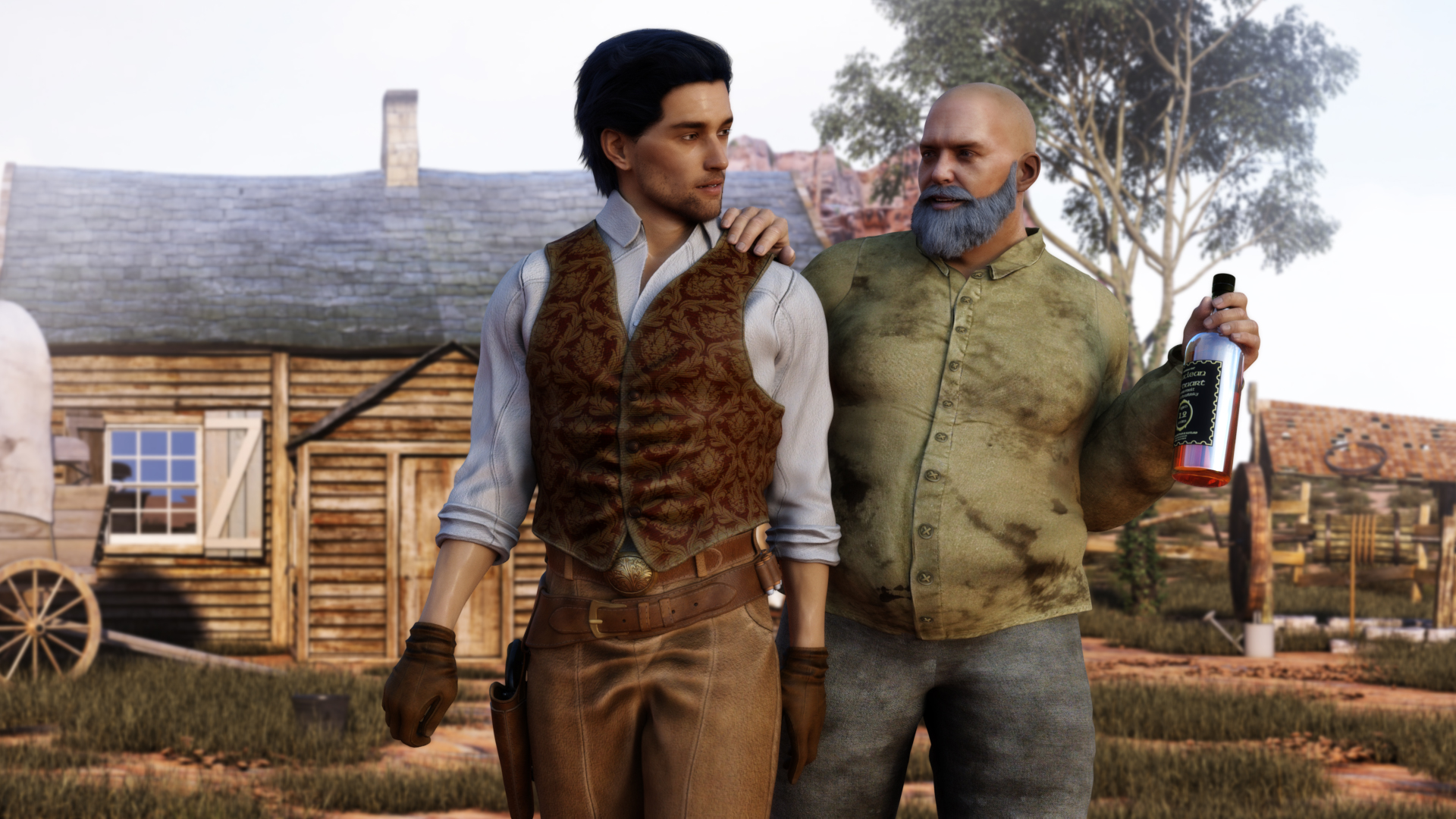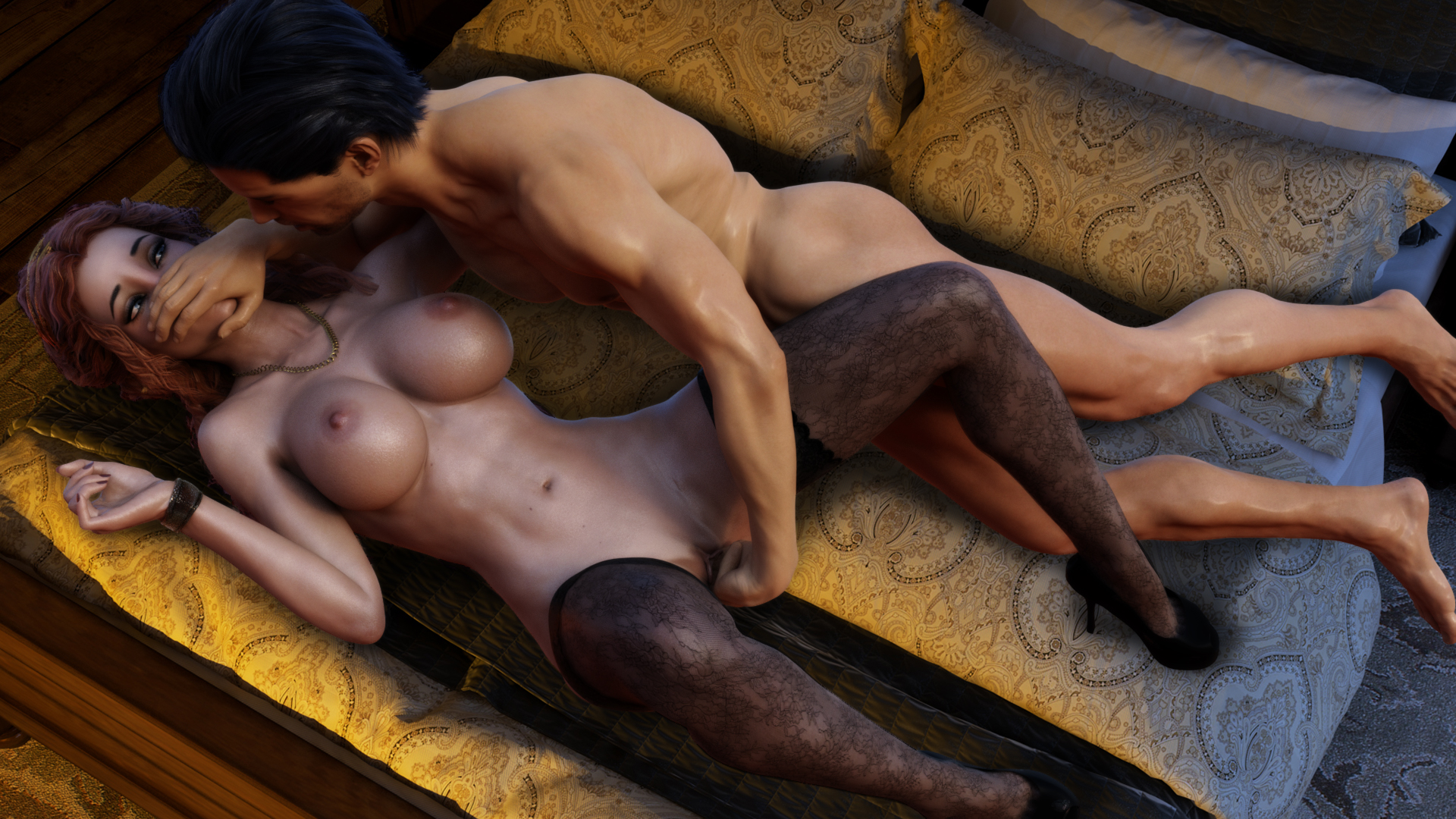 We got much more projects during the various stages of the development – some already reveled, some still hidden as a secret. We gonna talk about them another day.