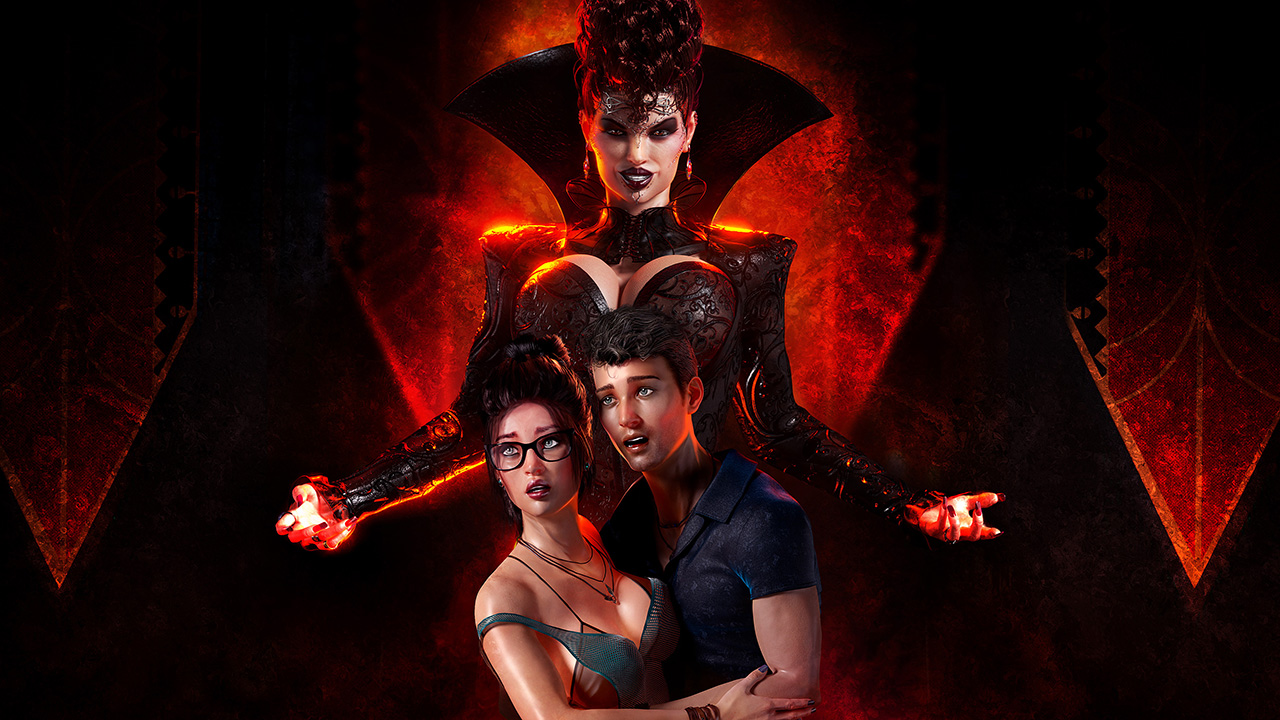 Countess in Crimson
May 7, 2022
"Uncover the dark secrets of the secluded Carpathian village while engaging in passionate romance along the way in this interactive visual novel / adventure game hybrid with a gothic horror theme."
Our friends at Digital Seductions have just released their new new game today!
Countess in Crimson follows the story of Josh and Ashley – a young couple stranded somewhere in the Carpathian Mountains who eventually find themselves in a secluded village whose denizens live in the shadow of a menacing castle towering over the landscape. Within the castle resides the titular Countess along with her lustful entourage. As the story unfolds, vicious plots and agendas are revealed while your choices ultimately determine Ashley and Josh's fate.
Gameplay-wise, Countess in Crimson is a visual novel / adventure game mix with strong emphasis on dialogue and, of course, steamy and passionate romance.
Features:
Full-length interactive visual novel /adventure game
An engaging gothic horror story with 4 possible endings
35 Animated sex scenes
Diverse love interests
Personality trait system that impacts your romance options
Achievements and unlockable gallery content
Optional futanari content
Check the game out at Countess in Crimson website.
Right now you can also get it with a 20% limited-time launch discount.