Sensual haunting – work in progress
July 21, 2022
SENSUAL HAUNTING
Our SAG team has almost completed the alpha version of the game. We need couple more days to finish it and then we'll start the beta testing process. I'm excited to see how everything works – the gameplay will be completely redesigned in comparison to the original experience so no more mundane stats building and chasing any active character over the house map.
CHARACTERS
New characters have the spirit of the old ones and are much more detailed and realistic than the old models. The skin details, body sculpture, and all poses are much more natural and full of quality. As you may notice, we've decided to blend BLOODLINES OF SHADOW SPRINGS with SH and we've included JAZZ character here – I hope you love this character as much as we do.
LOCATIONS
SZUGA has refreshed all locations from the original game – changed the tone of colors, added some new materials, and put interesting details where it was required. The changes are subtle to keep the vibe of the original house – below we present you the comparison of the old and new images.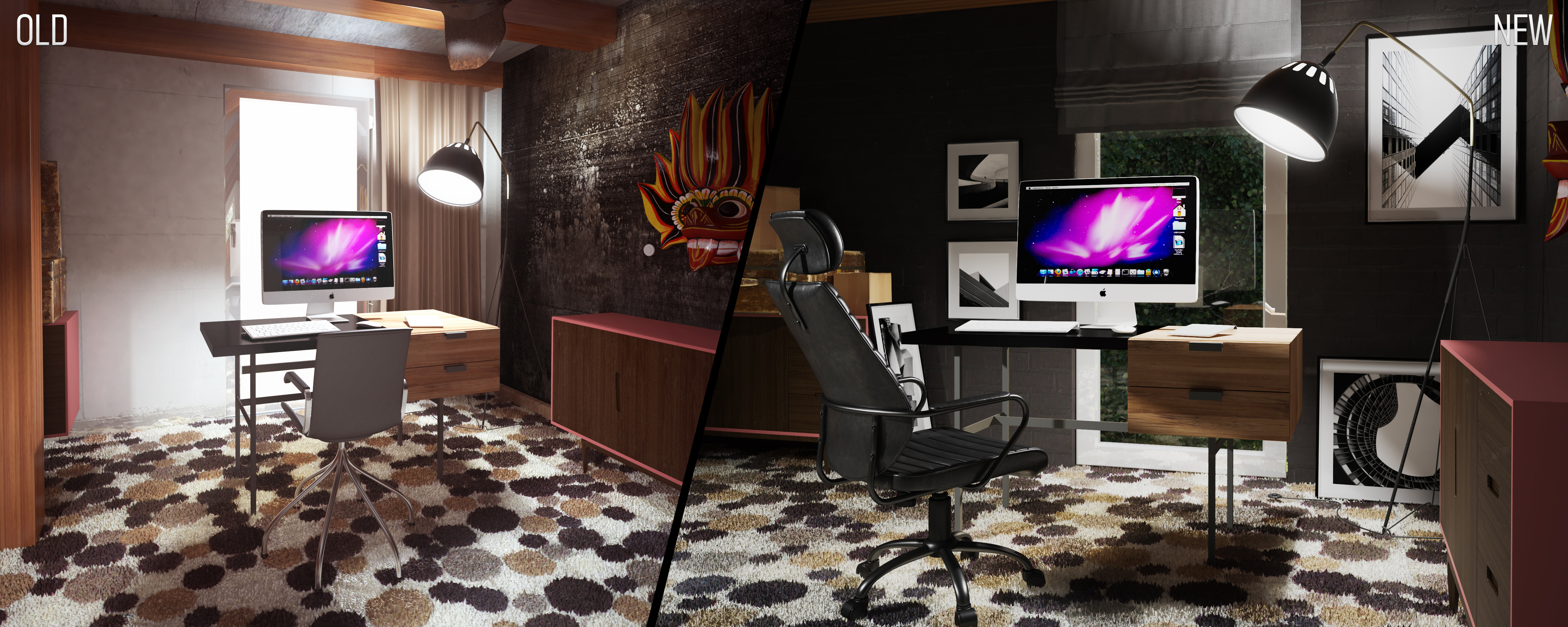 RELEASE
We plan to release the game for sexandglory.com users first and then publish it on STEAM.