KINKY ADRIANNE + VERONICA FROM CVR
August 5, 2022
ADRIANNE & OLIVER
Finally, I've received the full set of texts that we require for this game. Right now I'm still missing some additional renders (2-3 animations and 10-15 static images) but the development is progressing at a very good pace. Next week I'll start the first tests and begin working on custom animations that I want to implement into selected scenes to improve the visual presentation of static images.
You might be curious why we see ADRIANNE with those guys cheating on her husband. Well, it all started in a rather innocent way – from an internet challenge where a girl is supposed to welcome a delivery guy wearing sexy clothes in order to tease him a little bit. In ADRIANNE'S case this situation escalated into something much wilder than she ever anticipated.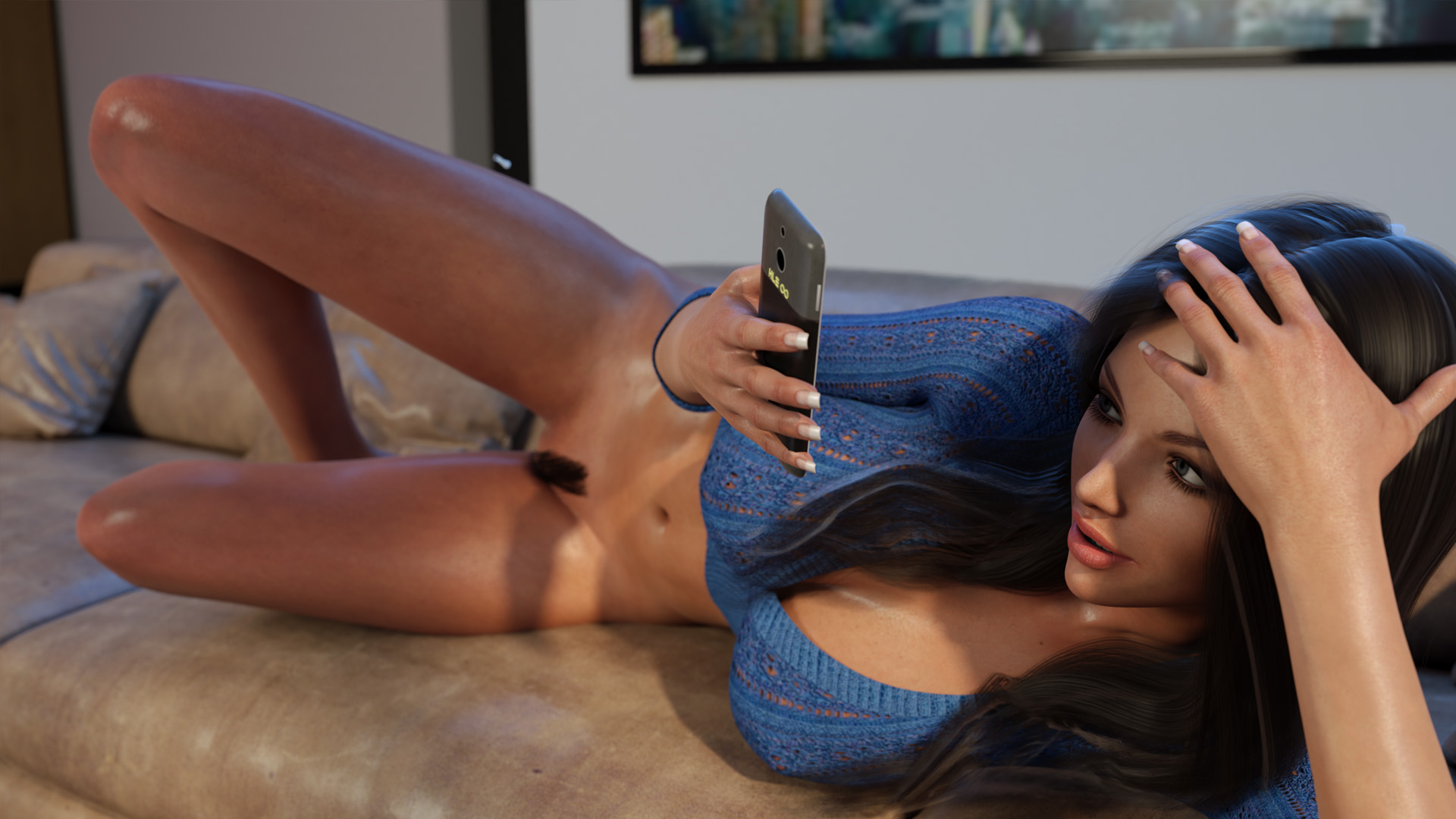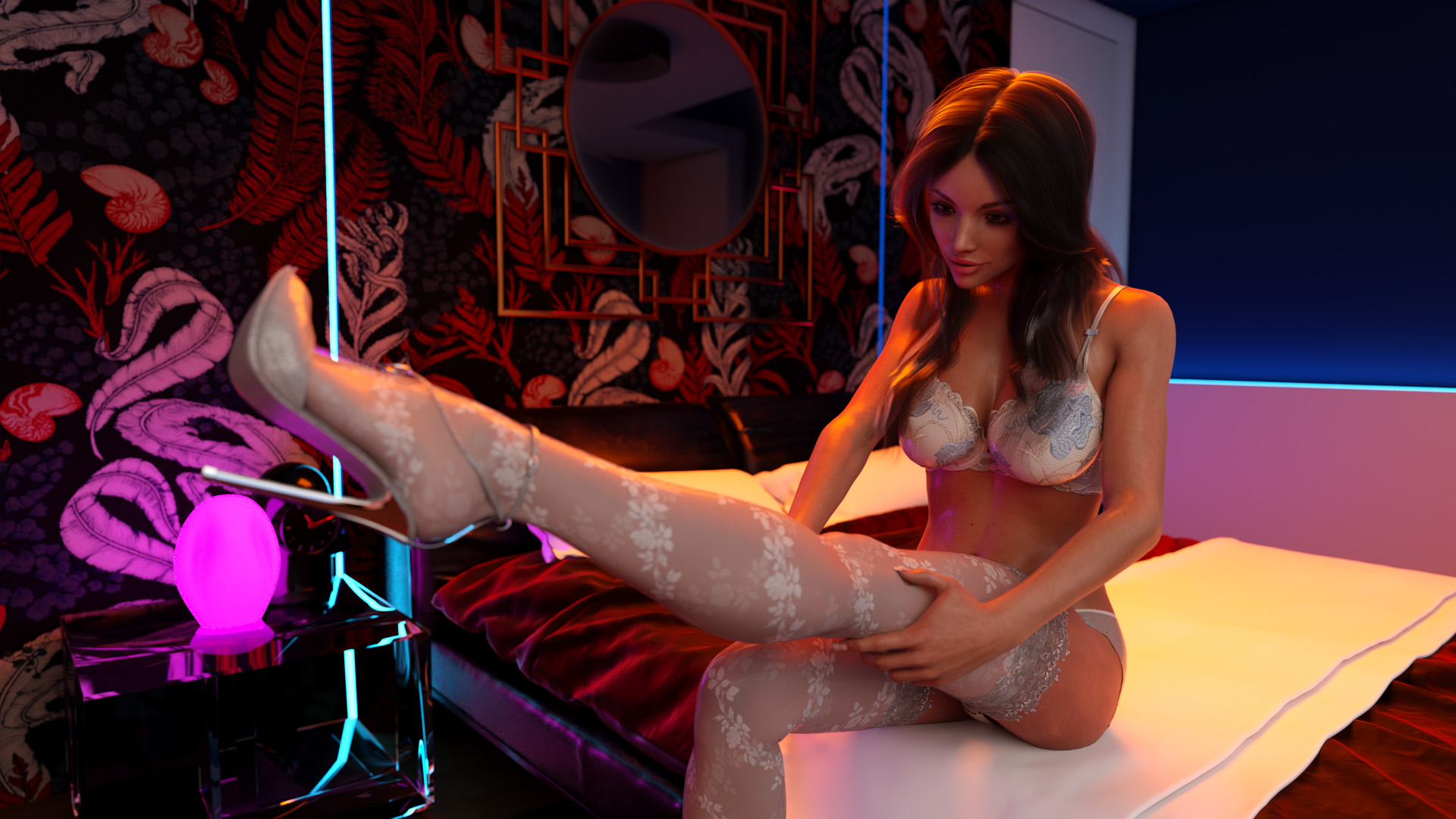 This is only one of the romance options from the ADRIANNE & OLIVER game. If you're not into this kind of situation, you may focus all your love on your husband and devote him completely. Dreaming about some romantic lesbian experience – SHANICE from a local gym is there for you. And when you plan something crazy you might lure your husband into an MFF threesome with his eyes covered with a black scarf and let him witness the sexual adventure of his lifetime.
But still, it isn't everything you can expect from this game – ADRIANNE has more kinky situations to explore.
VERONICA IS SO NAUGHTY
IT MAKES ME BLUSH continue the rendering process of the incoming epic release of the Club Velvet Rose. This time we'll present the part where VERONICA is being pleased by HUGO, who is the playable character, and CARLOS who we know from SERENA: DARK CONFESSIONS.
She enjoys every moment she spends with them but she also regrets that she is doing this behind her husband's back. After his last visit to the club, he said no to this kind of sexual activity and forbid VERONICA to do it again. She wanted to be a faithful and good wife but… she isn't able to resign from this kind of entertainment and from time to time she visits the club alone looking for some thrills with strangers. But that's not the only secret she is trying to hide.