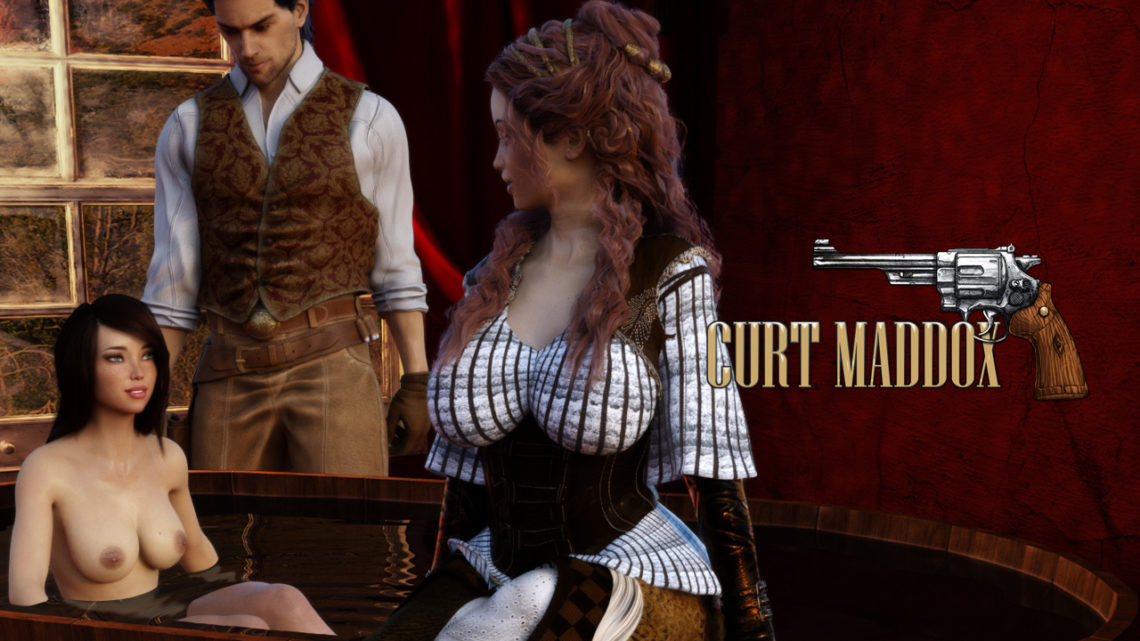 Curt Maddox is here!
December 1, 2022
Welcome back to the Snake Valley!
Today we've released CMX – I'm very excited about this project. I was having a blast developing it, and I hope you gonna love it. This game is extraordinary – not only girls are unique and adorable, but also the gameplay and even small details like the background animations are something I'm proud of a lot. We may call it a new quality that we'll improve even further with incoming projects.
The sheriff of a small town, like Snake Valley, is meant to be a pillar of society, somebody everybody looks up to, a man whose mere presence is enough to keep the peace.
It's a pity, then, that Curt Maddox only got the badge because the last sheriff got too drunk during a poker game. How he managed to leverage that into bedding Christina, the mayoress, is anyone's guess.
But if playing poker is good for anything – other than unexpectedly landing a job – that's learning how to bluff! This means that, so far, nobody has realized that Curt is about as effective at upholding the law as a Billy the Kid fan club.
Unfortunately, the paradise didn't last long – the time of the truth has come, and now Curt needs to act to save the city! All dirty tricks are allowed. Build your relationship and find new allies – romance, seduce and mate with sexy Snake Valley residents in order to achieve your goals.

GAMEPLAY
This is an adventure game with visual novel elements. Explore this Wild West town and the stories of its inhabitants! Bring about new relationships and solve their problems like a good sheriff who is not at all a hustler in a paper-thin disguise should! I mean, it's not like every decision you make will end up in hair-whitening havoc! The game is non-linear, after all, and at least one of its multiple endings should be about Curt being a nice, competent person… Shouldn't it?
ABOUT THE TOWN
You gonna adore the townsfolks here. Like the young and tender Lori, whose strict father may be too trigger-happy for Curt's peace of mind. Or the more mature Nadia, whose only fault seems to be her thief of a husband. Or maybe Sue, the saloon owner and former… well, let's say she was the first to welcome Curt into the town. It was a very warm welcome. And wet. And expensive. Anyway, what Curt needs to keep in mind is that no matter how trapped he may feel, he has options. And nobody said he needs to pick just one of them.
EROTIC CONTENT
Saddle up, cowboy! Or don't if you like it raw because this is, after all, an erotic story. The ladies are plenty and varied, and so is what they'll expect (or want, or try to avoid) Curt to do, so better get ready to pluck that innocent flower caring for her ranch or to break the ice queen persona of that bitchy mayoress. Between swinging, cheating, and threesomes of the usual or devil variety, Curt is sure to stumble upon something that works. Even if just for him.
WHY IS IT WORTH IT?
– genuine wild west theme with stylized characters and atmospheric locations
– glamorous cast of characters including town Mayor, farmer girl, voodoo shaman, and more
– an intriguing story full of smart decisions to make, spiced with voodoo magic
– open world gameplay with easy relationship-building and adventure game vibe
– highly interactive sex scenes with a lot of positions and cumshots to select
– non-linear gameplay, 8 unique endings, sex scenes gallery and secrets to discover
– 100% UNCENSORED, unlimited save slots, options to roll back the time and replay scenes

IS THAT ALL?
No, we're planning to update the game with new content. Already we're preparing our first expansion, including Feng Shui and Candela Rivera. We'll present more information about this expansion soon.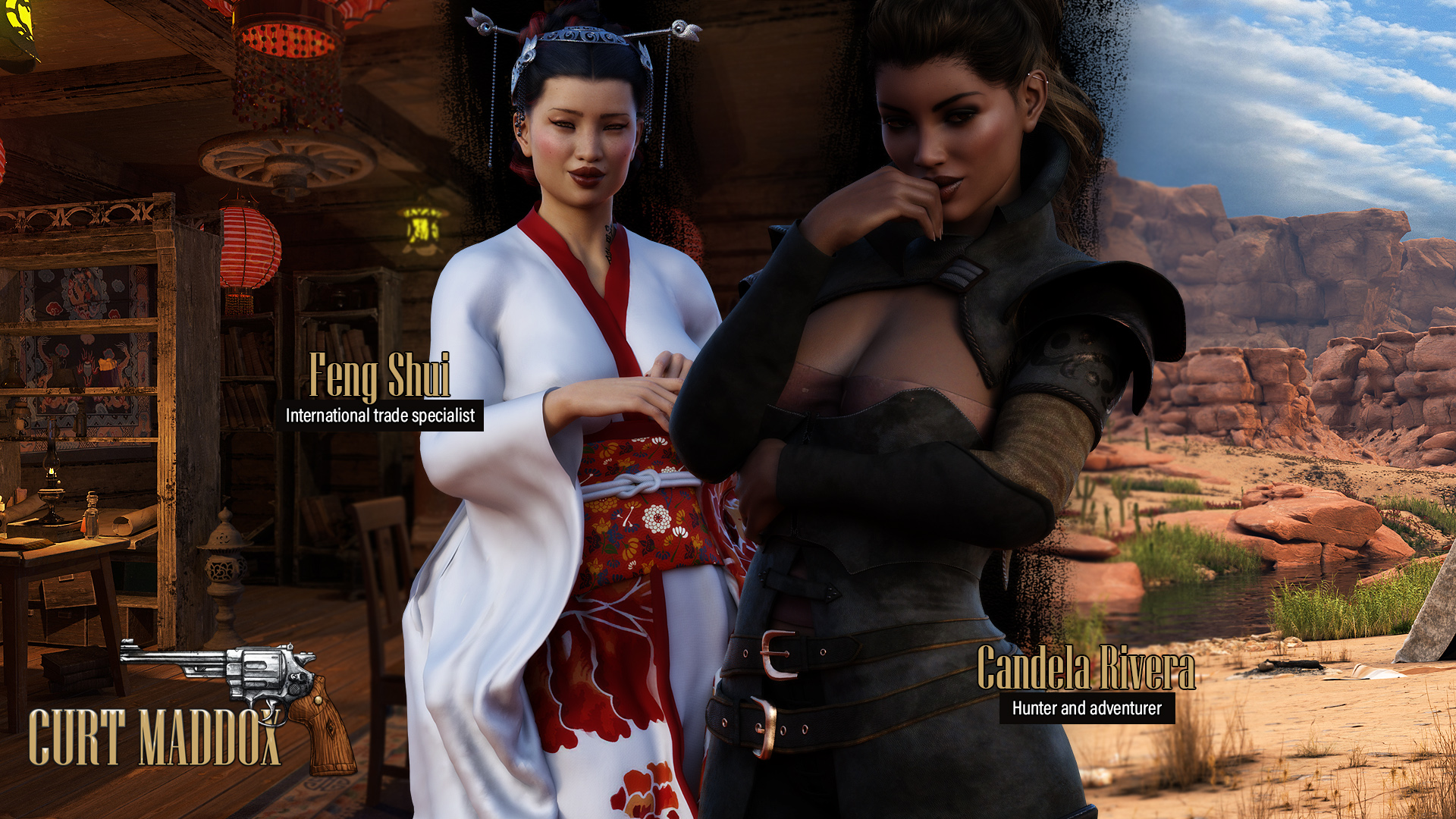 ADRIANNE AND OLIVER ON STEAM
We've also released A&O on STEAM today. What's interesting is that we've built a new version of the game called CHOCOLATE EDITION where we've implemented the following features:
Relationship and confidence
You can build your stats through daily activities – the higher your relationship score is, the more you can achieve in the bedroom. This will make our game a little bit more complicated but… it will be worth it cause, thanks to the high relationship level, you'll gain access to the hottest sex scenes we've included in our game.
Text layout and user interface
We've modified the text layout, making it much easier to read, and upgraded our layout with chocolate-themed elements.
Later today, we'll include downloadable and standalone versions of this game (PC & MAC) for all lopgold.com members.
We also plan to implement these changes for web lopgold.com version soon.