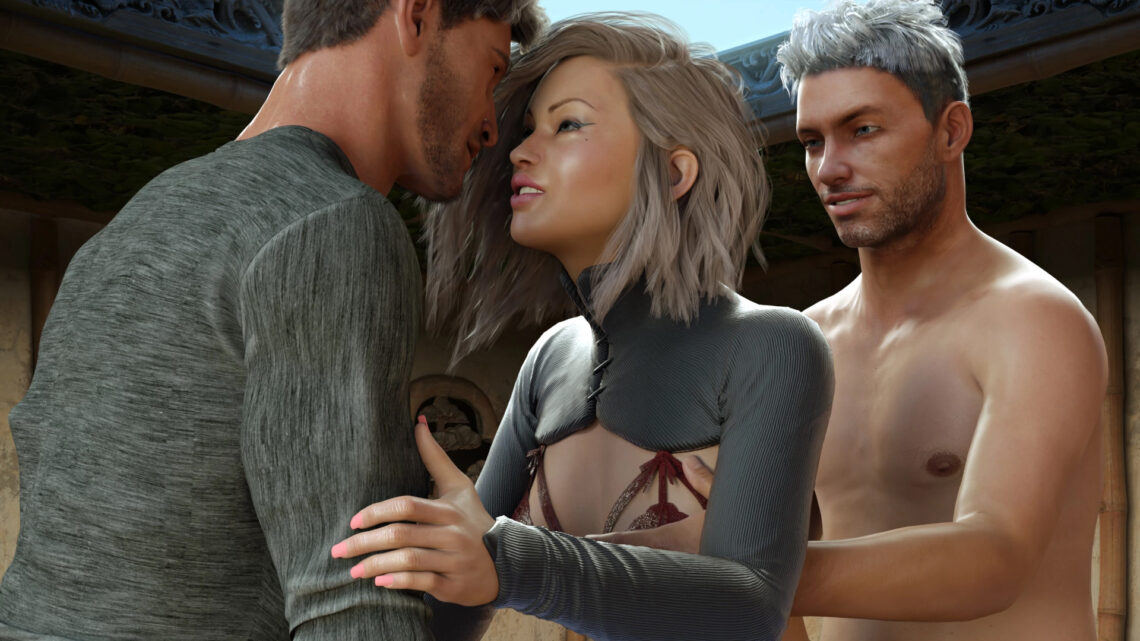 CVR: Midnight bliss – 90% complete
November 10, 2023
CLUB VELVET ROSE: MIDNIGHT BLISS
I love the way CVR: MB looks right now. The game is already almost fully playable – I've been testing and polishing it for a while now. The game interface looks very neat, and I'm incredibly proud of the QUEST TRACKER, which would help you to navigate between situations and emotions oriented to characters with whom you can interact. For all trophy hunters, I plan to implement achievements, collectible pictures and of course sex scenes + endings gallery.
I've decided to add some extra content to it – nothing major, just minor details that would complete the game. I'm getting joy from developing it and feel emotionally attached to this game, trying to make the sequel of the original CVR as awesome as possible.
I still need to:
verify texts and format them a little bit
wait for some additional images
implement music and SFX
add a gallery for endings and sex scenes
complete the testing process
implement all preloading rules required for the web version
While thinking about this project, I decided to call its release VOLUME 1. It will be like the first layer of the onion, where you can enter the club and spend the best (or the worst, depending on your choices) moments of your life. Together with your wife, you're going to explore your limits and immerse yourself into partner sharing, swinging, voyeurism, cheating and all different kinds of sex. This night will be complete – you'll meet other couples and one solo girl you know from the original CVR game, and your adventure could end in 7 possible ways.
What's more, the club has many secrets to offer – is your wife honest with you about the reason for the visit to the club,  who is the club manager, and who else is going to visit the club? that and much more. We will reveal answers to that question in VOLUME 2, which we start rendering next week.
LWT TRADING CARDS
After a slight delay, we're almost ready with the STEAM trading cards, emoticons, backgrounds and badges. We've been asked to implement some changes to already designed projects (of course, some of the cards were too hot for the STEAM general audience). I plan to implement all required modifications ASAP.